Facebook login: Everything That You Can't Survive Without Knowing
Updated On January 17, 2023 | by Manpreet Kaur Sandhu
Facebook is a social media giant and the database of over a billion users describes the popularity of this platform. You can create one or multiple accounts with Facebook for both personal and professional use. It is a simple process to create an account and sign-in to it, but there are plenty of things that confuse us while logging-in. So, here we are busting all the bubbles of doubts and confusion surrounding the Facebook login.
So, take your position and go:
How to log-in to Facebook:
From Browser:
In order to log-in to Facebook, you need to follow the steps given below:
First, go to https://www.facebook.com/ – the login page of Facebook.
At the top, you need to enter the Email, Phone number or Username. You can use any of the option:
Email: Use email associated with your account to sign-in to your Facebook account.
Phone number: Use the mobile number that you used to confirm your account during the sign-up process. This number is officially attached to your Facebook account.
Username: You can even use your username that you created during the sign-up process.
Now, under the "Password" section, type your password correctly. Keeping the case-sensitivity in mind.
Click log-in to access your Facebook account.
From Facebook Mobile App:
If you are using Facebook mobile app, same "email/username/phone number" and password would be required to login-to Facebook mobile app. Sometimes, Facebook sends you a code on your mobile device to verify your identity, at the time of login.
Install the Facebook app from Play Store or App Store, if it's not pre-installed.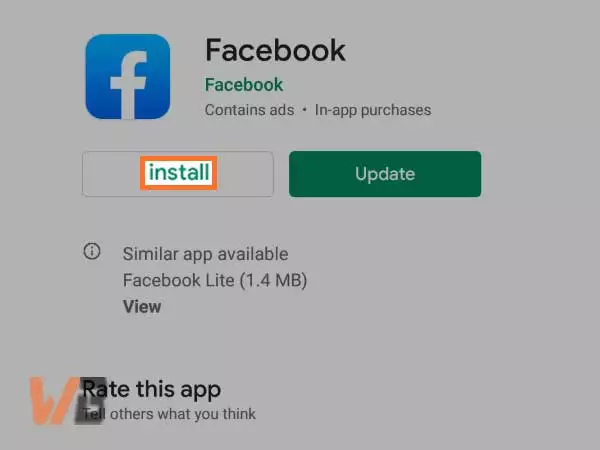 Type your username , email or mobile number
Then, Enter your password.
Click log-in.
How to Log-in to Facebook Messenger?
We all know Facebook is meant to connect you with the rest of the world and thus messenger is the crucial part of the Facebook-system. The messenger comes pre-built as with Facebook and also available as an individual app. Having the separate app for FB messenger makes it quite easy to manage your messages. Also, you need not to go all the way to Facebook home, just to check your messages. So, if you also have a FB messenger app installed on your device, this is how you can login:
After installing the app from Play-store, open the app
Now, use your FB email/username/mobile phone and the password to log-in
But if you don't have a FB account, and want to use messenger, you can create an account by using your email address or phone number.
Click on "Create account" and follow the on-screen instructions.
How to log-in to Facebook Marketplace:
Facebook marketplace offers you an intuitive approach towards the local market. You can make a sale and purchase on an individual as well as business level. To log-in to FB marketplace, follow the steps given below:
Now, you can use the credential of your personal account to login
If you want you can create a new account altogether from the same page.
You can also change your location by clicking on your location like this:
And change it to somewhere new, whatever you wish:
Can't Login to Facebook? Try the Below Given Solutions:
Logging-in to Facebook is a cake-walk, yet at some point or the other, users feel it is very bewildering due to some unexpected hitches. So, when you feel it difficult to access your Facebook account. There might be different reasons why users failed to access their accounts such as forgotten login details, a Facebook account gets hacked, and more. If you want to access your account, try underneath methods to troubleshoot the issue.
Recover Your Facebook Account
It sounds weird, but you should give a try to login again into your account, if you are failing to login into Facebook on a smartphone, go to the desktop and check whether you can log in or not. This is the first aid to regain access to your account. But if switching the devices is not helping you out, you need to recover your account by verifying your identity.
For this, go to https://www.facebook.com/login/identify, and use recovery methods i.e. email address or phone number to receive the verification code and then confirm your identity using it.
Check the Correctness of Your Password
A forgotten password is a universal problem, once in a while users fail to remember their password, if you think you have forgotten it, try resetting your password by following reset steps.
Reset your password if you're not able to login into Facebook:
Visit the "Find Your Account Page".
Type the email, mobile phone number, full name, or username linked with your account, then click Search.
Now follow the on-screen instructions.
Try Login with Trusted Contacts
If you have assigned the trusted contact feature on Facebook you can get your account back. Follow the underneath steps to perform the account recovery process.
From the login Facebook page, click on the Forgotten account.
In Reset, Your Password page, click No longer have access to these.
Enter your email address or a phone number, and click Continue.
Now you will ask to enter the full name of the Trusted contact and a code will be sent to them
Once you get the code to enter it into the Enter Code box and you are good to go.
Check if your account is disabled
A disable Facebook account is common these days as Facebook is quite strict about the safety and privacy of users. Hence, for users who violate the term and condition, Facebook will be blocked and disable their accounts.
Facebook can disable the account in the underneath scenario:
Posting content that doesn't meet the Facebook Terms.
Using a fake name.
Mocking someone.
Posting content that includes harassment, advertising, promoting, or other conduct that's not allowed.
What Can I Do if my Account has been Disable?
In case, your account has been disabled mistakenly, you can request Facebook for review by submitting the form by clicking on this link; https://www.facebook.com/help/contact/260749603972907. There you need to submit your login id, Full name, and your ID proof.
Check If Your Account Get Hacked
If you suspect that your account has been compromised or hacked, you should immediately visit https://www.facebook.com/hacked.
Click on My Account is compromised,
on the next window enter your phone number or email address to let Facebook find your account and click on Search. Once you find your account click on this is my account.
Next enter the current password and click on Continue.
Now choose the recovery option from "Using my Google Account", Send code via email, and Send code via SMS, pick one click on Continue.
You will get the code on the chosen option, enter it into the box, and set the new password.
Now you will be able to access your account.
Facebook Partners: Apply Facebook Login system on Third-party Applications?
Have you ever logged-in to any website, app or e-Commerce platform using your Facebook credentials? This is because they've included the "Facebook log-in system" to their platform. You can also create your own "Facebook login system" as it is available for every user associated with Facebook.
One can create their personal FB login-system so that their users can sign-up or sign-in using their Facebook credentials. This is also one out of many ways to authenticate the identity of users. Even, you can set the Facebook login as the entire login system of your service. This way, you don't need to double-check their authenticity as Fb has already taken care of it.
This is even beneficial to handle various complex situations, such as:
A person can merge his/her data with your platform with the help of Facebook
This makes it easy for them to log-in in the future
A person can add their FB account to an already existing account.
If you have planned to add the Facebook login system to your platform, follow the steps given below:
First, go to the https://developers.facebook.com/ and login to the developers account using your FB sign-in credentials
Then, click on "My apps" or "Get Started" if using for the first time
Click on "Create App"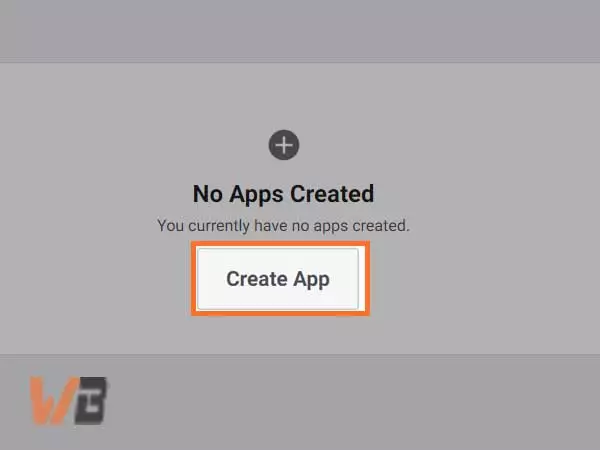 Select the reason for creating the app from "Manage Business Integration", "integrate a third-party gaming app" and for "Everything else".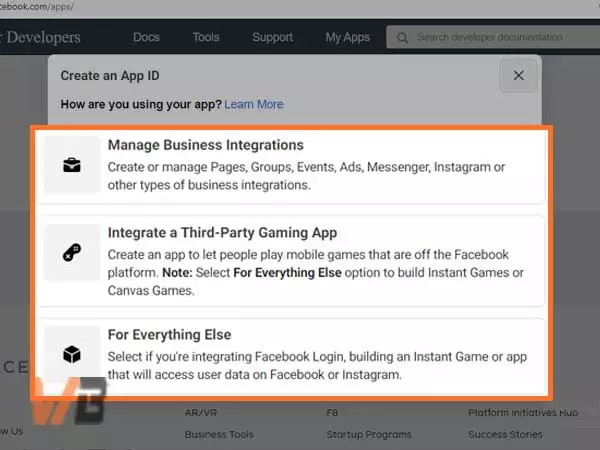 Now, you need to enter the required information namely "Display Name", "App Contact Email" and "Do you have a business manager account?"
Then, click on "Create App ID"
Now, From the left-side corner of the screen, select Settings and then "Basic"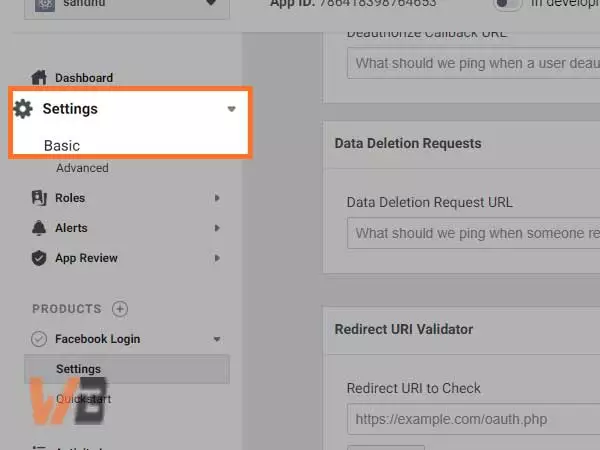 Now, fill the required information such as email address, Display name (if not added) and the app-icon.
Scroll-down and select "+Add Platforms"
Now, select "Website" from the options
Now, Add your site URL in the respective field
Now, click on Quick Start and then you will be provided with the Javascript to add the Facebook log-in system to your website.
Adding Extra Info to An Account Having Facebook Login System:
Many sites offer multiple ways to log-in and sign-up along with Facebook-login. So, if a person once logged-in with Facebook but later wants to change the account details or switch to the other login system, or vice versa, you need to be extra careful as this is when you can be conned. For instance, Netflix and Spotify, both the app allow you to create accounts using Facebook along with their own sign-up setup. In such cases, you need to check the points given below:
Check whether the Facebook Login email address is verified
If the person is using a Facebook account after creating a regular account, make sure the FB email address is unique and authentic. You can do this by creating a code in your app to send the verification email to the provided email address for Facebook login. This code should also be added to your regular log-in system.
Ask the User to Create a New Password
Now ask the person to create a new and unique password that can also be used to log-in in the coming future. This password will be saved in conjunction with their email address. After they create a new password, you can store the password where all the other information is stored.
Not only adding the account, you should also offer the ability to remove Facebook accounts from their login information. For this, you need to strip the database table for Facebook information for that particular person.
You May Also Interested In:
---
Related Post