Hacked Facebook Account? You Surely Need this Guide
Updated On December 15, 2022 | by Austin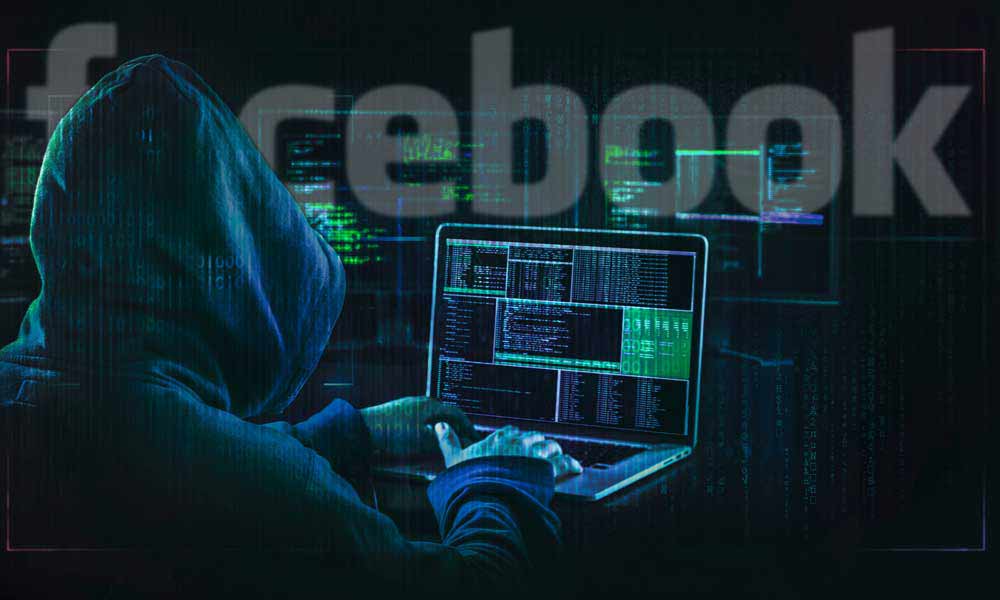 What is Facebook hacking? Why do they happen? Who invented those.
Well, the hack is basically a term used for the practice of accessing some else's account without their authorization and using it for ill-practices. There was a time when Facebook was free from such things (spams and hacks), but the rapid increase in the user-database, made it popular among hackers also.
The number of hacks is increasing with a rapid pace-even FB is failing to control it properly. But your safety is in your own hands. If your account is hacked you need three things: Patience (to deal with the situation), Knowledge (Which we are here to give you), and FB help center (that is your knight with shining armor). With these three things; not only you can deal with the hacked Facebook account but secure your account from any such future instance.
So, let's dive into the ocean of knowledge:
Why is Your Account Targeted By Hackers?
If we talk about hacking or being hacked, we often think why does this happen? Why someone will try to get into the account of an unknown (or even known) person. Nevertheless, hacks are real and they can't be completely stopped but can be prevented.
Hacks happen because everything nowadays is getting digitized, so are the acts of revenge and stealing. Your ex, your office rival, or a nerd cyberpunk; any of them might steal your account credentials and change the password so that you can't access the account.
In some cases, people hack accounts to get the secret information about the account-holder, read personal messages, or malign his/her dignity by posting insulting stuff from the account; this happens quite rare though.
Then comes another category of the hacks, where people steal your account to make the profit out of it; force the account to perform spam activities or sell it on the dark web where everything illegal happens. The dark-web people pay for fresh and unique username to perform their illegal deeds.
Whatever the reason could be; hacking is a serious violation of privacy and security. The victim needs to bear the stress and fear of losing the very personal stuff, saved in their FB account.
What to Do When Your Facebook Account is Hacked?
However, there are smart users who know how to tackle the situation and fling the teeth of hackers. Here is a small attempt to give you the power of facing, avoiding, and combating Facebook hacking like a warrior.
Let's do it step-by-step:
Step 1: Confirm the hack:
The breach may not necessarily be the hack, maybe your toddler, a friend, or someone to whom you had given your phone, opened your Facebook and posted some random stuff.
Now the severity of the hack is another aspect that you need to focus on; if simply changing the password seems enough, just do that and add an extra screen lock to your phone. Nevertheless, if your data is involved in the hack and any massive loss has happened, you need to do something extra; more than just changing the password. Report your hack to Facebook by clicking on https://www.facebook.com/help/hacked
If you find any unusual activity on your account, but the password hasn't been changed yet, do not wait to change the password of your Facebook account. Also, check when and from
which device you last login by clicking on Settings > Security and login>> Where you are logged in. You will get the locations from where your account has been accessed last few times and if anything seems suspicious, report it to Facebook. You also need to end the intruder's logon session by clicking on the "End Activity" option for the device you never used. This will log-out the hacker from your account.
But if your password has changed and you can no longer access the Facebook account, it's a matter of concern as the hacker has wicked purposes. In such cases, use any other FB account or ask your friends to check the few details such as:
https://support.hp.com/us-en/drivers/printers
Any change in the profile picture, email address or your profile name
Check if people are added or removed from your FB account
Is there any new post?
Did the person receive any message?
Is the hacker sending spam?
Step 2: Report the hack to Facebook:
The Facebook hacked page https://www.facebook.com/hacked/ is properly dedicated to the cases of hacked or compromised accounts. Click on "My Account Is Compromised" to proceed
Then, FB will help you recover your account using the identity verification method by providing the code on your mobile number or email address;
You can let Facebook know about the hack by selecting the reason that made you think that your account was attacked by a hacker:
Then Facebook will prompt you through the ways to improve the security check on your account, so that hacking attempts can be avoided in the future.
Step 3: Change all the passwords:
Password change is the basic security measure, even Facebook will walk you through the Facebook password change process while you report, but if you are not interested in reporting the hack and want to resolve the matter on your own, still you must change the password first.
Not only the password of your Facebook account, but you also need to be careful about the apps associated with your FB account. As other apps are at equal risk as Facebook, especially those apps which say "logged in via Facebook".
Step 4: Check your Facebook permissions:
There is no way to escape this step, as it holds great importance in the entire process. No matter if the FB password is changed or not, you need to be careful with permissions as it can cause many unwelcome problems other than hacking.
Check all the apps that are using your FB access (mainly the password). If you find anything suspicious, remove it from the permissions and change the password for better security. For this, go to Settings and then Apps and Website, like this:
Not only deleting the apps, but the actions taken by those apps need to be revoked. Remove what they have posted so that your account can be cleaned from suspicious junk. Try as much as you can to control the access of the apps, for instance, you can reach the support and development team of the app and warn them to mind their activities.
Step 5: Revamp Facebook security:
Facebook offers plenty of options to tighten the security on your account and most common of them is Two-factor authentication. It works really well when it comes to combating hacks and spams.
TFA works very effectively; it sends you a code whenever someone tries to log in from a new device. So, if you are the only owner of your phone, losing the FB account access becomes near to impossible.
Not only you, but you can also pre-select a friend to receive the notification for you, so if your
device isn't very private, selecting your friend's phone would work. To enable the TFA, first, go to Settings>>Security and login>> Two-factor authentication and perform the on-screen prompts.
Step 6: Inform people about the hack
Keeping it a secret makes no sense, this will only give power to a hacker as there will be no one to question the hack except you. Hence, it is necessary to let everyone know about the hack and the suspicious activities happening with your account.
Inform most of the people, so that if a hacker posts anything weird from your account, your friend can guess it's not you. Moreover, if the hacker tries to contact any of your friends for money, personal details, and more, they can deal with it and not fall for the trap.
Most of the hackers target your financial details and may text your near and dear ones to know your PIN, e-wallet password, card details, or more. So, make them aware of the hack so that you can save them from being conned. Also, make sure you advise them not to open the links or forms sent from your account.
Step 7: Review the privacy settings:
Keeping track of the Privacy settings is the most underrated practice, but it can make a large difference.
Just enabling the settings isn't enough, you need to keep reviewing them from time to time if you want to play safe.
Set new privacy settings, check the previous ones, and add current contact details so that you can ditch hackers with your smartness.
Check all the permissions such as who can tag, who can view, who can comment, and all. Also, stop the automatic tagging option by disabling the face-recognition, this will prevent you from poking other people and vice versa. Checking the geo-tagging is also a must.
Step 8: Check the payment history:
Purchase history is the most important factor that you need to keep an eye on, as hackers are more likely to take interest in your payment details and use it for illicit acts. If your card details are saved on Facebook, there are high chances that hackers will misuse it for his own gain.
So, to protect your account from fraudulent payments, go to Settings>Payments and then check the activities that appear on the screen. Also, don't forget to examine the Ads Manager for the payments you have made.
If you find any payment session that is not conducted by you, your money is in trouble and you need to rush towards protecting your wealth. For this, you need to report it to Facebook ASAP.
Now, we are done with steps that you need to follow in case of a Facebook hack. Now, we will move to other details that will act as a weapon when the hacker attacks your Facebook territory; let him know "Who is the boss"
Important Links to Control Ever-Increasing FB Hacking Attempts
This might sound an out-of-context topic, but FYI hack is a type of bullying that can cause distress and emotional breakdown to many users. If the hack is a deliberate attempt to threaten your dignity and respect, the bully needs to be handled strictly and thus Facebook offers dedicated support platform users who face such attacks.
There are many things that we aren't familiar with, but FB wants us to know. So, here is everything that term safety contains according to Facebook. As it is a very serious topic, FB helps its users with a pro-active support center.
Facebook Security Tips:
Now we would like to pull the curtains from the regular practices to be followed so that your Facebook account can be secured from hackers:
Do not save the FB password on public devices:
Cybercafes are places to meet the coolest crowd, and thus we spend hours and hours there and every device is open to all. But do we know the danger of this? We often access our account on devices that are accessible to a mass, and not all of them come with good intentions. If you forget your password on your public device, by selecting "yes" on the save password pop-up, you are likely to invite intruders that can result in the hack. So, avoid using public devices unless it is a do or the die situation.
Use a unique and strong password:
you may already know that or heard it several times, but it is the most important security measure and hence repeated by everyone when you talk about FB safety. Keeping your name, surname, date of birth, pet's name, lover's dob/name is not a good idea to set as an FB account key. The person who knows you can guess such a password with minimal efforts and back-stab you by hacking your account; end up giving you sleepless nights for sure. So, use a password that only and only you can remember by heart and no one else can get the idea even after scratching the head hard.
Keep your browser clean:
Though Browser cookies are meant for your convenience, it can create hassle if not cleaned. The dark web, porn sites, and torrent sites are the hub of hackers; they know the human psyche and prefer to pitch at heavily browsed sites. So, clear all your browser cookies or use incognito mode to prevent the accumulation of cookies unreliable sites. This is very useful prevention to keep the hackers away. Adding an adware tool to your browser is also a brilliant idea.
Keep spyware and malware at bay:
We install various software without checking the security-status. Intruders take benefit of innocence and picture you as their next target. You start receiving the pop-up ads and other irrelevant messages on your screen, in technical language we call it adware, malware, or spyware. So, control your download habits and check everything thoroughly before adding it to your browser or the device itself.
This was it!!! If you do everything that we have suggested to you, hackers are gonna regret their decision of targeting you.
---
Related Post