Best Automated Forex Trading Robots: How to Choose?
Updated On September 15, 2023 | by Manpreet Kaur Sandhu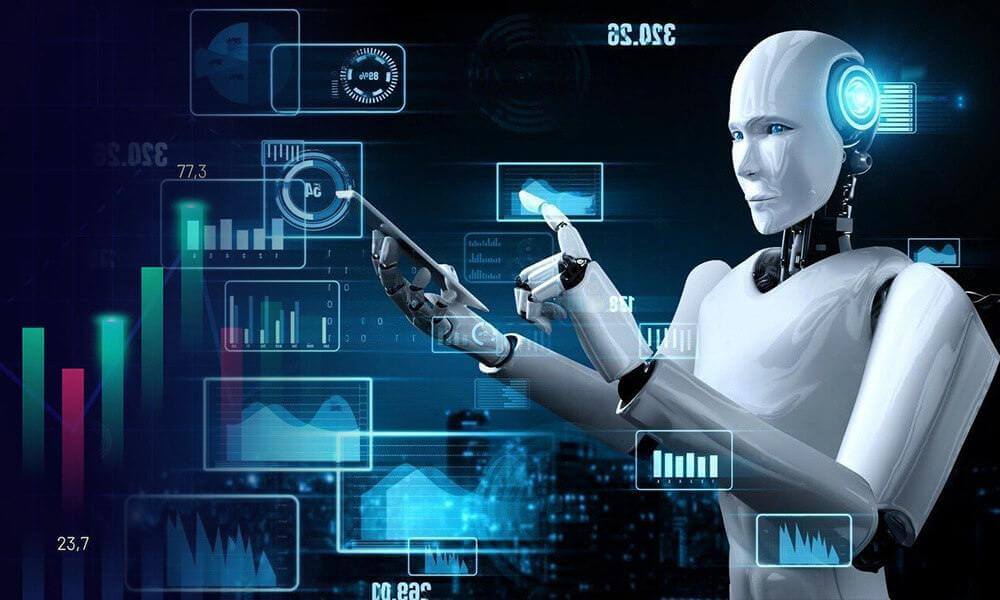 Since the MetaTrader platform was launched, forex trading robots have gained more popularity than ever. The market offers a wide range of choices of free and premium robots for automated trading. You need to consider various features before you choose the best forex robots for your forex trades. It should offer you limited risks and increase your chances of making profits.
FXStabilizer PRO
FXStabilizer PRO is built to offer you automated trading on MT4 and MT5. The robot was launched in 2015 and has since then been tested for 2,426 days. It records impressive monthly profits of 4.27%. For the entire time it has been tested, the robot has gained a total of 2,834.95%.
For more than seven years, the robot has recorded a low drawdown of 13.26%. It works under the Durable and Turbo modes to improve stability, lower risks, and increase revenue. It is one of the best forex robot from ForexStore, with incredible durability and reliability.
FXTrackPro Super
FXTrackPro Super pairs up to 6 currencies, including:
EUR/USD
USD/CAD
GBP/USD
EUR/JPY
USD/JPY
CHF/JPY
It is presented as a stable robot that offers high profits with minimal risks. The robot has been tested for 848 days and records an average monthly profit of 8.64%. Throughout the testing period, the robot gained 934.54% and recorded a drawdown of 51.74%. The key features of the robot include the following:
High profitability
Effective risk control system
Trades in multiple currencies
Compatible with the widest range of brokers
Easy installation and use
Trades on MT4 and MT5
FXConstant
FXConstant derives its name from its ability to provide users with smooth, constant profits. For 1,227 days, the robot has generated a monthly profit of 5.33%. Throughout the period, it has gained 735.12% and recorded a drawdown of 33.99%. The main features of the robot include real-time statistics, fast trading features, and constant profitability. The robot pairs EUR/USD and AUD/USD. It is designed to generate multiple trading patterns and then choose the pattern that will work best for each trading session.
ForexTruck
ForexTruck is a smart robot that offers you 100% automated trading ability. It has been tested for 1,045 days and has recorded an average profit of 6.75% per month. Throughout the testing time, the robot generated a profit of 869.99% and recorded a drawdown of 18.67%. Its main features are the first block which opens trades after finding an opportunity. The second block assists the first block if it tries to solve a situation that proves difficult to handle. The risk control helps limit drawdowns to cushion your recording of big losses.
FXZipper
FXZipper uses a scalping strategy to trade which means it earns little profit from each trade. It can trade with any broker and executes trades that run from 15 minutes to 3 hours. The robot pairs 8 currencies and offers live statistics, reliability, and the use of unique technologies to trade. It has been tested for 1,103 days and recorded a monthly average profit of 2.98%. Its total gain throughout the testing period is 194.5% and has recorded a drawdown of 13.33%.
How to Choose a Good Forex Trading Robot
Consider the following points when choosing a forex trading robot.
The number of days the robot has traded: Robots that have traded for more days have better statistics that show their resilience, accuracy, and reliability.
Profit margins: Choose a forex robot that has been recording consistent profit margins. It assures you that you will have a good ROI.
Limited drawdowns: It is common for forex robots to record drawdowns. However, the rate matters because it affects profitability. Buy a robot with limited drawdowns.
Guarantees: The vendor needs to offer a money-back guarantee if you are not happy with the results.
Conclusion
Forex robots have become popular since the time the MT platform was developed. They automatically generate signals and execute trades based on their programming. They offer you reliability, profitability, and affordability. Choose a robot with high-profit margins, excellent testing results, and limited drawdowns.
---
Related Post