How to Use Discord on PS5?
Updated On January 24, 2023 | by Vedwik
PS5 is one of the best consoles you can get as it is the latest and most advanced of the 9th generation of video game consoles. As many users are asking "can you get discord on PS5" it is our job to tell you how to connect your PS5 discord and enjoy playing with your friends.
Thinking "is discord on PS5" is possible as Discord is one of the best cross-platform apps from which you can connect to anyone. Supporting other platforms, being easy to use, and offering valuable features are some reasons why Discord is preferred by gamers worldwide.
As of now, Discord doesn't have a PlayStation app, but that is only for a while as Playstation has announced a collaboration with Discord and a PS5 Discord app is in development.
Sadly, it can take around 1-2 years for the app to be made available and released, but that doesn't mean you have to wait to chat with your buddies while playing on your PS5. 
Also, Read: How to Stay up to Date with Gaming Trends
Discord not being on PS5 doesn't mean that players can't use Discord & PS5 together, as many have noticed others doing that, the question of "how can you get discord on PS5?" is often asked to pro players and to players who know how to fully utilize the technology.
Below we have given you a step-by-step guide on how to connect Discord & PS5. Make sure to go through the steps one by one and follow them if you want Discord on PS5.
Ways To Use Discord On PS5
There is more than one method when it comes to connecting Discord & PS5, feel free to try the one which suits you, but make sure to go through each of them for your benefit.
Use PS5 Discord Through Party Chat
To do this you can use PlayStation Party Chat, which is PlayStation's version of Discord. The reason why users ask "is discord in ps5?" is because some people confuse PartyChat with Discord as it aims to do what Discord does for its users.
If not Discord then Party Chat can be the alternative you need as many players are already using this but compared to Discord, PS5 Party Chat will always fail in comparison.
You can connect your PS5 & Discord through the Party Chat by doing the following steps.
Open Party Chat on PS5
Launch Party Chat on your PS5 and pick a friend of yours. If you have another friend who wants to connect PS5 & Discord then choose them and do the process together.
Send www.discord.com To A Friend Of Yours
Send the web address of Discord in the chat.
Click On The Link & Open Discord
PS5 does have a browser but it doesn't have a search option from where you can insert the search term as PlayStation wanted to create a console that focuses solely on gaming, instead of PS4 which came with a fully functional browser.
Sign In to Your Discord Account
Now that you're at the official discord page, fill in your Discord account info and sign into your Discord, PS5 will now be connected to your Discord server where your friends will be waiting for you.
Talk To Your Friends Through The Microphone
Now that you have done the impossible and finally answered the question "is Discord on PS5", all you need to do is hop onto the voice chat and talk to your friends while gaming.
After completing the process given above you would have connected the most powerful gaming console with the best chat communication social platform of our generation. The combined gaming and chatting experience will surely allow you to enjoy gaming at its utmost potential and also be with your friends at the same time.
Connect Your PC & PS5 With a MixAmp
While this one is an expensive solution as MixAmp costs around $100 to $250, it promises amazing audio quality and better performance than the previous method.
To do this method you need a USB headset, Optical Cable, MixAmp & a PC. If you already have these things then you should do this method instead of the first one or if you can afford a MixAmp.
Connect Your PS5 & MixAmp Via the Optical Cable
Open Settings On PS5 & Go to Sound Option
Select Audio Output
Choose the Digital or Optical out option
Start Your PC & Open Discord On It
Go to Discord's Settings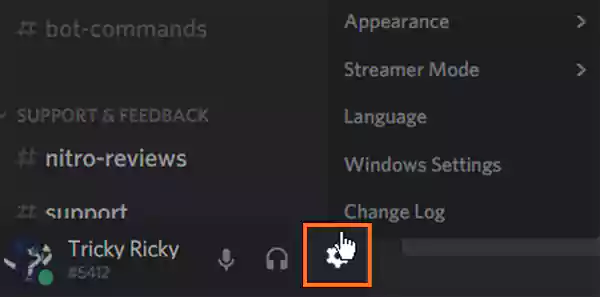 Open Voice & Video
Select MixAmp From The Input Device Section
Select The Output Device Section & Set it as Default
Link Your Headset To The MixAmp
After doing everything mentioned above, you would have connected both Discord & PS5. This method promises better sound quality and also leaves your PC at your disposal, which you can use anytime.
Connect Your PlayStation Account From Discord
This method connects Discord to your PS5.
Playstation might not support Discord, but Discord makes sure to support PlayStation.
You can easily connect your Discord account with your PlayStation Network account.
This way your friends can see that you're online and also which game you're currently playing.
Open Discord & Click on the User Settings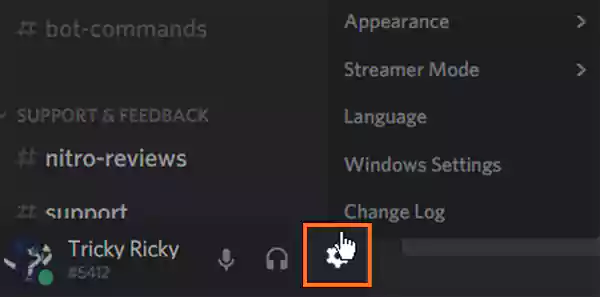 Go To Connections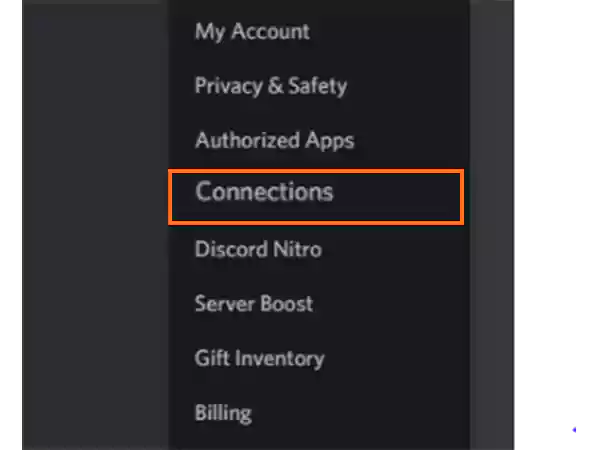 Click On The PlayStation Icon

Sign In to the Network
Insert your PlayStation Network account info to complete the process.
After signing up you can choose to display your PSN (PlayStation Network) activity on your status and also which game you're currently playing at the time. This will let your friends know that you're online and they can then join you.
Now we're certain that you can make the discord PS5 connection. While there is still time till an official Discord app is available for everyone, you should use these methods to use PS5 & Discord together.
Make sure to let your friends know about how to use Discord on PS5.
FAQ
When Is Discord on PS5 Releasing?
As of now, a Discord app for PS5 is supposed to be released on 8th March of 2023, but there is no official date.
What Can You Do With Discord on PS5?
With Discord on PS5, you can seamlessly chat with your buddies while playing a multiplayer game. Apart from all the fun, you'll have this will also improve the communication between team members.
Do I Need to Link My PSN Account to Discord?
Yes, you should link your PSN account with your Discord account as then your friends will know when to join you and when to not. Upon joining, you will be able to share what game you're playing & people who want to play with you can then contact you.
This can further help you make new friends as someone with mutual interests from a server can find out about you.
---
Related Post