How to Remove or Unpublish Facebook Business Page: Know the Difference
Updated On April 1, 2021 | by Manpreet Kaur Sandhu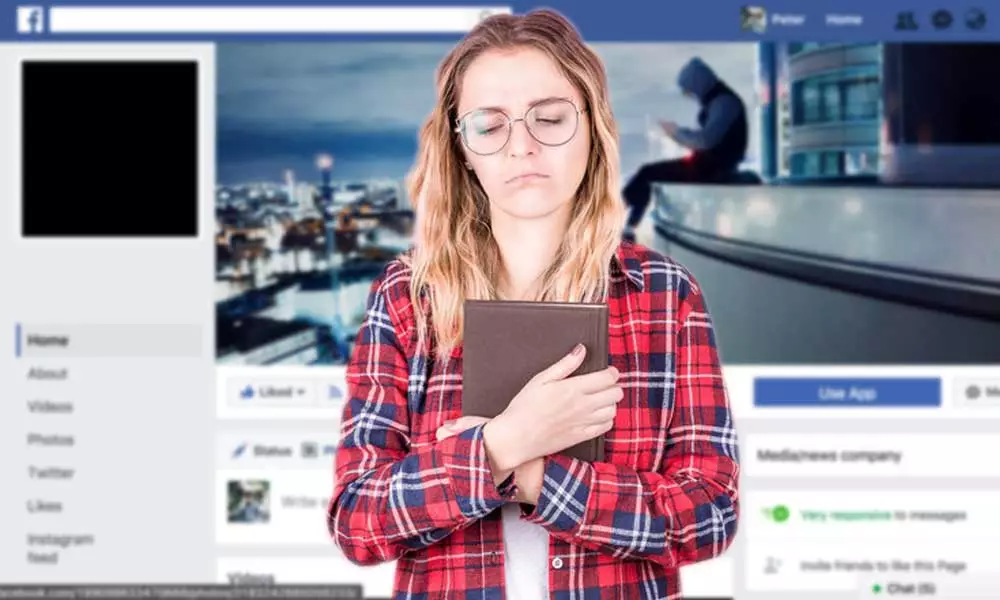 We all know that creating and optimizing a Facebook business page is very easy and convenient. It is a very simple process and thus we keep creating new pages now and then. But sometimes we feel that the page is no longer required or it should not be publicly visible.
We have two Facebook business page settings available to unpublish or delete the Facebook page for the administrator of the page.
Difference Between Unpublishing and Deletion of Facebook Page
Unpublishing Facebook Page: When you don't want to remove a page from Facebook, but you only want to keep it away from the eyes of viewers. You can unpublish your page when you need some time to improve or optimize your page before rendering it to your audience. After this, no one other than you would be able to see or view your page.
Deleting Facebook Page: It is the permanent removal of the Facebook page. It will take 14 days to delete your Facebook page forever. Therefore, this step should be taken after understanding the remuneration of it.
Way to Unpublish a Facebook Business Page
Whenever a new Facebook business page is built, it automatically gets published, thus you need to make manual attempts to unpublish it. It is the best choice for those who are still working on their pages and aren't comfortable with making them public instantaneously. Other than this, unpublishing can help the pages that need to be revamped or are dormant but can be used later. The process of deletion remains the same for browser, Android, or iPhone.
Steps to Unpublish a Facebook Page:
Open the Settings menu of your Facebook page or simply open your page by clicking on the "Page" from the left menu bar.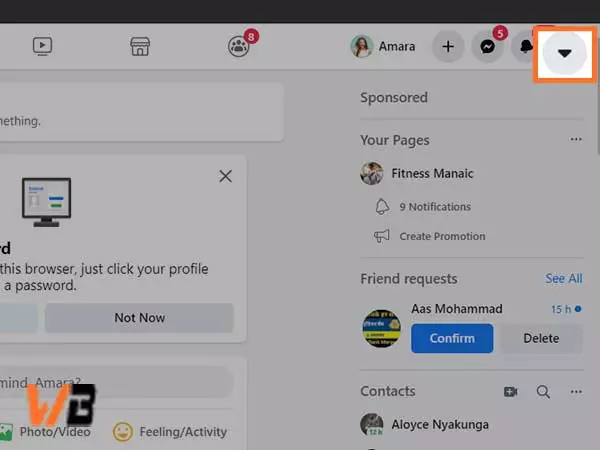 Select "Page Visibility" from the top under the "General" tab.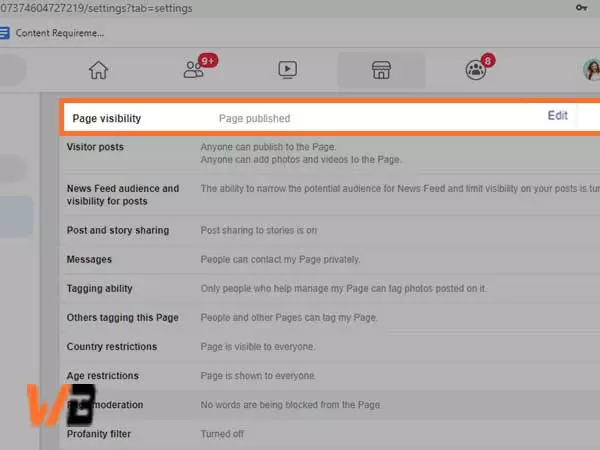 Now click on the "Edit" button against the "Page Visibility" option.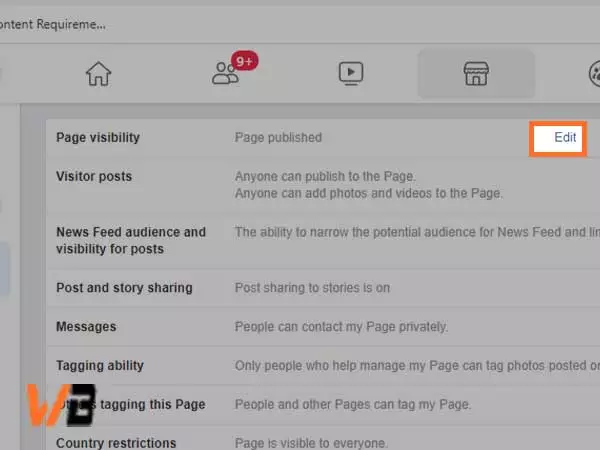 Now, select "Page Unpublished" from the drop-down menu and click "Save Changes".
Then, choose the reason for unpublishing the page from the available options that appear on your screen and then hit "Next"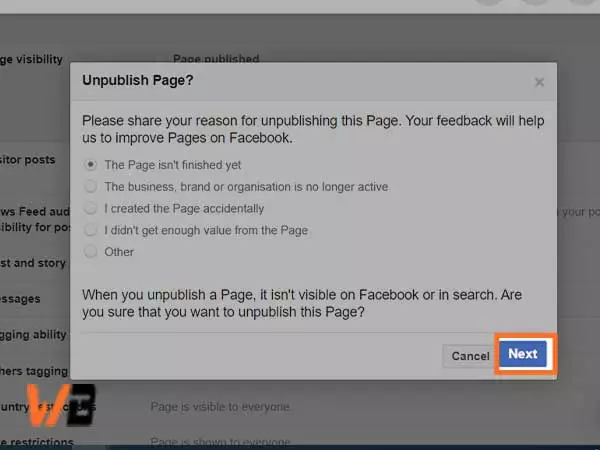 You further need to choose another option to complete the process.
How to Delete Facebook Business Page
Want to know "how do I permanently delete my Facebook page?"
Well, deleting a Facebook business page is irreversible. No mail for deletion will be sent to you after the removal. The page you are creating would automatically disappear on the scheduled date. So, it is important to prepare yourself for deletion.
Open Settings of your Facebook business page.
Now, select "Remove Page" and hit the Edit button for "Delete your Page".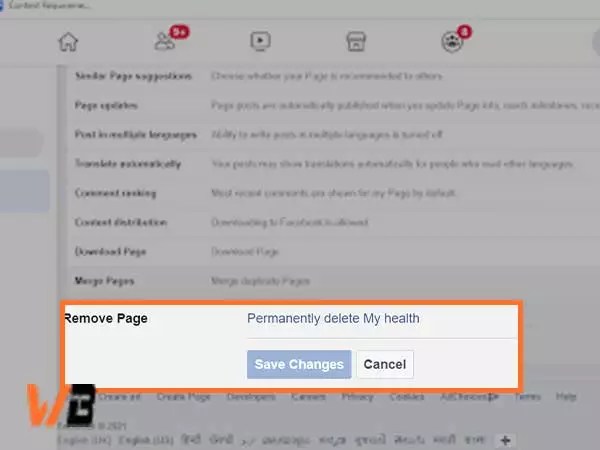 Click "Delete" on the next screen to remove your page permanently.
After this, your page will be deleted after 14 days. You get only 14 days to change your decision of deleting the page after selecting "Cancel Deletion" from the top of the page. But when the 14 days pass, you will no longer be allowed to retrieve your page.
You May Also Interested In:
---
Related Post