How to Contact Facebook Support? Go for Official Resources
Updated On December 21, 2022 | by Austin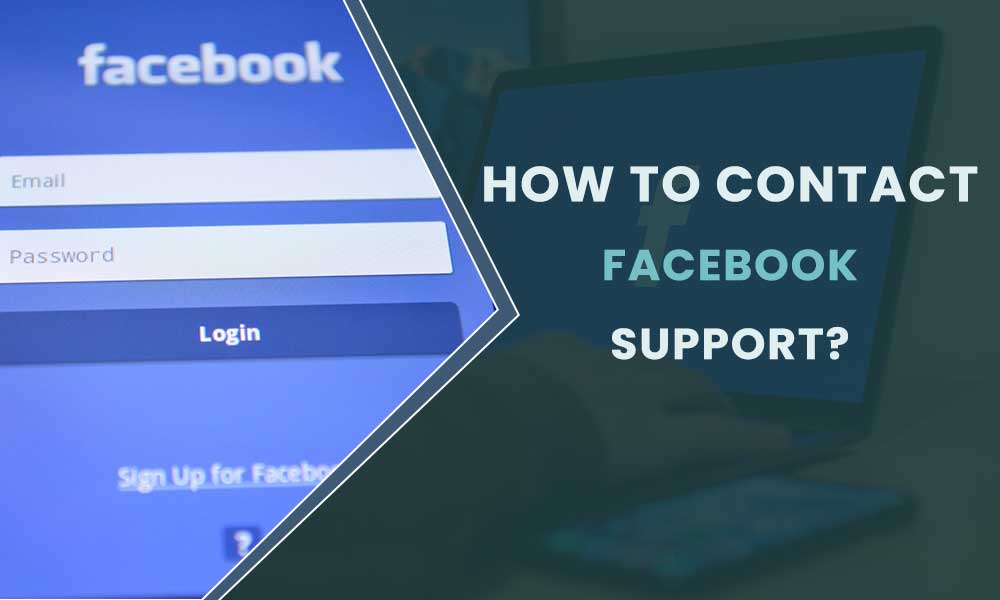 Facebook is an old player of the social media world. It is the most common platform that all generations share and enjoy. And, there are certainly many reasons due to which people stick to Facebook such as comprehensive layout, plenty of features and high-end security means, but where FB lacks is; FB customer support as there is no real-time support platform available to contact Facebook customer service.
If you have tried finding a Facebook phone support and failed, don't worry you are not the only one who needs Facebook contact phone number; there are millions of people who are as annoyed as you at the moment. Unfortunately, there is no such live support platform available to users.
It's true that Facebook telephone numbers are nowhere to be found, but the Facebook help center page is quite a relief for troubled users. This support page consists of millions of questions and their answers. From regular issues to critical offenses, the Facebook help page is full of so many queries and their respective solutions.
Next, to reach the FB customer care experts and other FB users for help, the Facebook community plays an important role.
Here we will be discussing all the online official FB support sources that are available to tackle the bumps that arise while using Facebook.
Here you will find the answers to questions like:
How can you contact Facebook???
How do I get in touch with Facebook to report a problem?
What is Facebook's number?
And More………..
So,
Let's begin with the official sources FB provides to its users to get rid of their general and technical glitches.
Account:
Creating an account: If you are new to Facebook and still haven't signed up, here you can get the complete guide to creating a new FB account. There is a form available that can be used while having issues in creating a new account.
Accounts security: Facebook has an entire section allocated to the security of accounts. If you are facing any problem with the security of your account, this section can be explored. Here you can get different links to boost the security of your particular FB account.
Delete or deactivate the account: To know the difference between deactivation and deletion, how to temporarily deactivate your account, about account reactivation, permanent deletion, or removing FB friends, you get everything in this section of the Facebook customer support platform.
Locked account: When your Facebook account gets locked out of nowhere and you feel helpless, this section is what you need to go through to find help.
Imposter account: To report the Facebook account or page that is cloning your identity or pretending to be someone else such as a public figure, celebrity, politician, etc, go to this link and know the entire process of reporting.
Account disabled by mistake: If your personal account is disabled by FB without any notification or without a reason, you can appeal to enable it back. Clicking on "My personal account was disabled" link is a particular way to deal with such scenarios.
Accessibility:
Restricted access due to bad IP: Facebook focuses on IP and a misconfigured Internet Service Provider can restrict the access. Or an IP address linked to any account with abusive behavior can affect your accessibility too. Hence to deal with such issues it is advised to get in touch with Facebook support.
Accessibility for people with disabilities: Here you can get the ways through which specially-abled persons can practice to access their respective Facebook accounts.
Access to personal data: To access your personal stuff which has become inaccessible due to any reason, you can send a request to Facebook and retrieve your crucial data.
Ads:
Ad Preferences: To determine what sort of ads you can view, add or remove; preferences play a vital role. In addition, Preferences let you modify the ad settings on your account and select what preferably you want to see in ads.
Block or hide ads: Though ads can't be completely avoided while using Facebook, you can alter the ads you see. Facebook allows you to block or hide ads so that similar ads can be prevented from displaying on your timeline. This way you can improve your experience with Facebook ads.
Feedback for Facebook ads: You can give feedback to the ads you are getting on Facebook. This will help Facebook to make things even better for you in the future. You can let FB know what you like, what you want to hide (or don't like), adjust your preferences and use internet-based advertising controls.
Names and Usernames:
Set your language-specific name: Tell Facebook that your language-specific name is your original name and prove its authenticity by filling a few general details. You may need to attach ID in such cases.
The name wasn't accepted: When you are not able to access Facebook while signing in with your original name, you may contact Facebook and ask help to access your account.
Changing your name: Changing your name on Facebook is quite easy. It is suggested to add your real name that has been used in your identification proofs. This will also help you recover your account in the case of inaccessibility. Go to the link and fill the application form with your name, middle name, and last name.
Photos and Videos:
Photo removal request: This section is meant for those who feel a violation of their privacy by any shared picture related to them. Go to the page and select the suitable option from My privacy, My child's privacy, and Another adult's privacy. As soon as you send your request, FB support team will do the required action.
Report the photo-sharing threats: If someone is threatening you to share your or your child's picture on Facebook and asking for money for not to do so, report such cases immediately. You can even take help from legal authorities near you.
Copyright and Trademark
Data
Death and Disability
Email
Login
Pages
Get Help from Official Facebook Pages
Getting help from the official sources of Facebook is a great and speedy way. You can even chat with online users who might help you regarding the issue.
Facebook has set up a community for its users. Here all active users can interact with each other and get help for the issue they are facing. Experienced users often help users having the same issue and pull them out of the problem. If you want to speak to someone at Facebook regarding your issues, this place is apt for you.
Nevertheless, we all know that there is no way to reach the real person at Facebook, but communities make you able to contact the active users of Facebook. You can ask questions, answer the questions and read the already answered questions. Thus, instead of finding a way to speak to a live person at Facebook, making use of the community is recommended.

How to Contact Facebook about the Business Page??
Facebook Business help center:
To enhance the growth of your business, FB offers this brilliant option. You can do a number of activities to improve the reach of your business; locally and globally. Here you can create and manage your business accounts, advertise and sell on Facebook and Instagram. To contact Facebook directly for your Business, this page is what you need. It has plenty of options to improve the online business strategy.
Frequently Asked Questions:
How do you contact Facebook if you have a problem?
Ans: To contact Facebook, you can connect with the Help center or Facebook community page. Apart from this no live-person support is available.
How do I call Facebook headquarters?
Ans: Facebook hasn't shared its contacts details. So all you do is post your question in a relevant thread on Facebook communities and get help.
How do I speak to someone at Facebook?
Ans: To make your question heard, you can post your issue in the FB communities or go to the help center, search for the respective question and you may get someone to speak to.
How do I reach a real person at facebook?
Ans: There is no real-person support is available yet FB communities are best to post questions and let the other users revert you for that.
How can I speak to a Facebook representative?
Ans: To contact a Facebook representative, you can use the help center only. All you need is to search for the topic that is bothering you and follow the prompts.
How do I call Facebook customer support?
Ans: There is no way to call FB customer support. To get help, you got two options; FB help center and Facebook community.
How do I speak to a live person at Facebook?
Ans: As there is no phone number available to speak to a live person at Facebook, you can contact them via Help center or Facebook community.
How do I get in touch with Facebook to report a problem?
Ans: To report a problem, the FB help center is the best place. Search for the issue you are facing, fill the form (if asked), your issue will be addressed shortly.
How do I contact Facebook about my business page?
Ans: To get help or assistance for your Facebook Business page, you can reach the Facebook Business help center via : https://www.facebook.com/business/help
How long does it take Facebook to verify ID?
Ans: It takes about 36 hours to 2 weeks to get your ID verified on Facebook. It also depends upon the severity of your case. You will be responded through an email once the ID is verified.
How can I find a real person on Facebook?
Ans: No real person support is available at Facebook. All you have is FB help center and FB community where you can contact real-time users who can guide you with the solution.
How to email Facebook?
Ans: To email Facebook, you need to contact the help center only. As Fb hasn't provided the email address in its new layout
How to contact Facebook by phone?
Ans: You can't call Facebook, as you only have an online platform that is FB community and FB help center to contact FB team.
---
Related Post