How to Avoid Facebook Jail? Here is My Experience with It
Updated On April 11, 2023 | by Manpreet Kaur Sandhu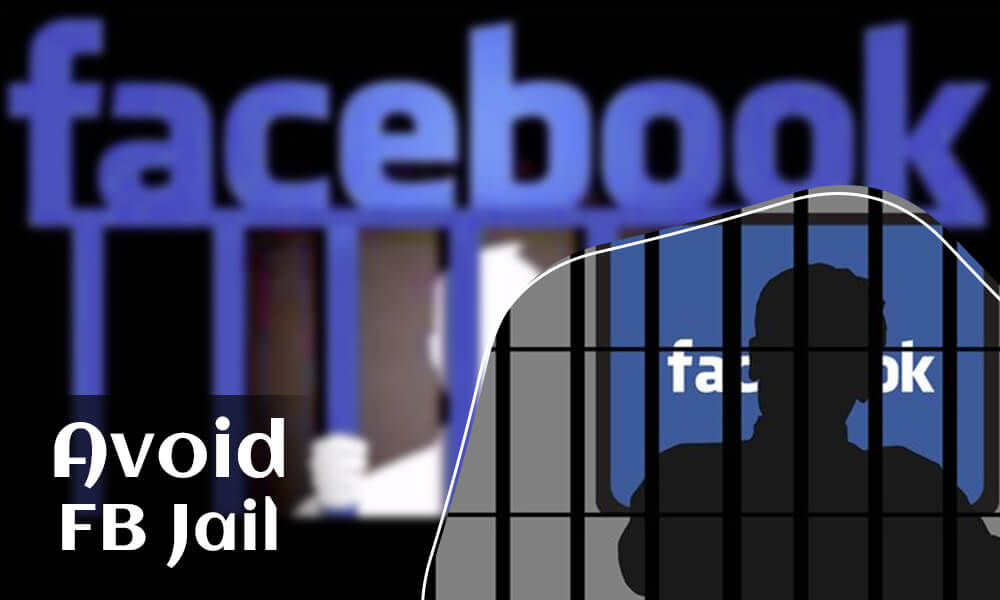 I have been using Facebook for almost 10 years now; one thing that really caught me is Facebook's policies. There came a time when hacking/spamming and Facebook became the two united terms, but then Facebook decided to take the matter into its own hands and clean the Facebook world from such culprits and then introduced "Facebook jail". Even though it was new to me until my friends got caught in it and blocked from posting on Facebook, he then looked at me for help. I put all my efforts to help him and discovered many unusual things that I am going to discuss here.
With all my experience I would say that "FB prison" is one of the best moves to control spammers and cyberpunks. I decided to dig deeper and know what it is all about, how it works and how to prevent it; I have compiled everything in a guide so that I can help my audience with this much-needed information.
Guys spare a few minutes if you don't want your FB data to vanish. So let's roll"
What is Facebook Jail?
Facebook jail is the term that describes your inability to use Facebook in usual manners. It particularly defines a ban from posting content, liking or sharing the already posted content, and sending friend requests to other people on FB. This termination can last from a few hours to several days. To tell that you are in Facebook jail; your locked account says it all.
Facebook is very sensitive towards its policies and violation of which can put your account behind virtual bars and prevent it from doing the regular FB activities. In other words, whenever an account seems to break the legal norms of Facebook, intentionally or unintentionally, Fb controls the account-activities by sending it to Facebook jail. Not following Facebook rules or inappropriate or spammy activities are the major cause of FB jail.
If you are the one with the concern "My account is in Facebook jail"; the reason is solely your behavior on Facebook. If you are not doing something, someone else might be doing so from your account. This ban is a serious warning from Facebook to immediately mind your reckless behavior and especially if you are a new user, you are more likely to face FB jail than that of older ones.
How Long does Facebook Jail Last?
The Facebook jail may last for an hour, a few days or lifetime, depending upon the offense that has been done by your account (we are using the term "your account" instead of "you" because there are chances the account is accessed by more than one person). The Facebook ban length varies for each case.
Pro tip: The more people will use your account, the more it can be punished. So it is better to use your account single-handedly and not to share your Fb password with anyone else. If you are having a business account, make sure you invigilate every activity taking place on your account.
Read Also: 7 Quick Steps to Create and Optimize Facebook Business Page
How Long Does Facebook Block You?
A few hours
For 3 Days
For 6 Days
For a week
A permanent ban.
Let's know more about the duration of Facebook ban:
Temporary ban:
The temporary ban stays for a particular time and then taken away. It may remain in effect for several hours or days. Once the ban is removed, you can access your account without any worries. Maximum it can stay up to 21 days and hence it is important to keep checking facebook jail status after a day or two.
So, this ban is nearly harmless; it's just for the warning purpose. But it is quite important to understand the cause so that future instances can be avoided.
Permanent ban:
The permanent ban is severe; your account becomes unrecoverable and there is no way to fix it. This happens when your account has done a drastic violation of Facebook rules and regulations.
If this ban happens, your entire data is gone. Thus, it is advisable to keep a strict follow of FB terms and conditions to avoid this ban.
Understand the Reasons: How Do You Know If You Are In Facebook Jail
Am I in Facebook jail? Is that your question? Well, then it's time to understand the most important things; the causes of the ban. We have talked a lot about the importance of knowing the reasons, but what are they? So, let's uncover the few reasons that lead your account to Facebook jail.
How the Facebook Jail Notifications Look Like
People usually ask what Facebook Jail looks like and therefore I am here providing you with the pictures how Facebook Jail appears on your notification window: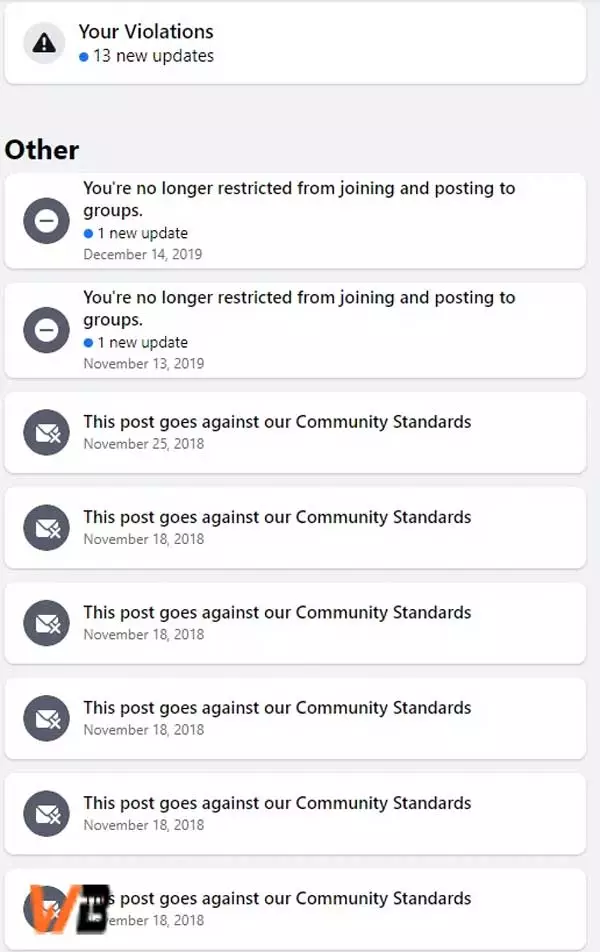 Well, from these notifications you will see that Facebook informs you that you are doing something wrong and it's time to fix the problem.
The 13 Notifications Have Some Reports Such As: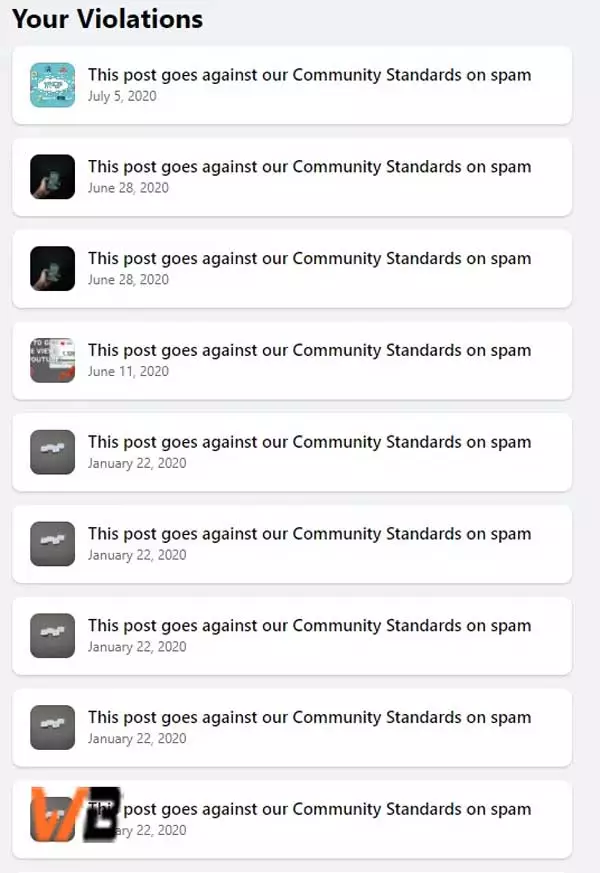 Important Note: Facebook gives view of the content that it believes to be spam.
If you forget what you have done or what violation you have made, the FB's community support team will tell you.
For this go to Account>>Help and Support>> Support Inbox and check all the notifications.
So, be clear of what and when you have made the violation.
Few reasons that are underrated but aren't as innocent as you think:
Rapid posting of the same info: Obviously! FB knows only spammers do that, so give sometime between multiple posts.
Tagging a lot: Tagging is cool till you do it in the limit. Too much tagging can look you as a freak.
Videos marked as spam: If too many people are marking your videos as spam, it's possible that either the content is problematic or you have chosen the incorrect audience.
Having multiple accounts: Having several FB accounts with the same name and same details put you in a questionable state. So, try to keep a single account for personal use.
Looking like spam: Spammy behavior is totally unacceptable. So, don't message random people for promotion like things. Also, for promotional purposes, a Business account is required; the personal account isn't meant for it.
Adding unknown people: It's good to make friends, but whether it's real-life or FB, the people you choose as friends, going to impact your FB account. So befriend wisely.
Using a business name for a personal account: Try to make a professional account by providing all the information. Keep your personal account for your individual use only.
Practicing automated software: To send more and more likes, comments, etc, people often rely on automated software. But, FYI, it is totally not acceptable as per Facebook norms.
Joining groups rapidly: Don't overdo the "group-joining" thing. In short, maintain a moderate pace while dealing with FB groups.
Another category of causes for FB jail is critical offenses that are not all acceptable; neither by society nor by Facebook. Read the list of prohibited actions on Facebook and I personally don't think these reasons need any explanation; only naming them is enough to know that they are absolutely wrong:
Using images that are marked Spam by Google: So, while choosing an image, check it properly. Try to use real images as much as you can.
The content consists of self-harm or excessive violence: Spreading violence, posting pictures or videos of self-harm is the worst one can do and hence it is totally an offensive move.
Posting nudity or sexual content: Facebook is a family platform and such content affects the honor of it, thus any account doing this, needs to be ready for a ban.
Hate speech or threatening: You need to be social on Facebook, any anti-social practice is not appreciated and the only action that FB suggests in such cases is a "ban".
Using face account or imposter account: Though, it has become very common practice; Facebook is permanently banning the account of people doing this.
Racism: Facebook has faced backlash from the sponsors as they felt Facebook is mankind money out of communal hatred. Therefore, Facebook decided to ban any incidence of racism and block the accounts making efforts of spreading hate or violence.
Misinformation: Facebook will put you in its virtual jail for spreading hate and misinformation. Therefore, whether its general or technical information, there should be no misinformation. Let's say if someone is providing false information about Coronavirus, the account will be blocked by FB.
Inflammatory Behaviour: Inflammatory behaviour such as using curse words for e.g "Idiot" would be fined by putting in the jail. So, posting any racial, hateful, or insulting comment would affect the account's authenticity.'
Tips and Tricks to Avoid Facebook jail
As we are clear with the reasons, I would like to introduce you with a few effective tips and tricks using which you can avoid Facebook jail and enjoy your good time with FB.
Keep Your Facebook Profile Up-to-Date
Facebook is very strict with its privacy and continuously updates the safety measures for data, after the security breach event. To avoid Facebook jail, the first thing you need to do is complete your FB profile, as the half-setup profile is a red flag for Facebook and counts it in the fake account. If you post regularly with the incomplete profile, Facebook will consider you as a spammer. Hence, try to fill all the details in your Facebook account.
Verify Account with Mobile Number
As we all know, Facebook suspends the account immediately if it's found to be fake or breaching safety policy. If your account is genuine, verify it with the mobile number. Once you verify, Facebook will not consider it as a fake one. You can use one account with one number, so you can't make a duplicate account using the same number.
Don't be in Rush and Tag Sensibly
Stay steady while posting and tagging people on Facebook, any kind of rush in posting or tagging can land you in trouble. Always tag real people in the post and share it bit by bit.
As Facebook loves authenticity. Tagging random or anonymous people in your post can make you eligible for Facebook jail.
The best way to avoid this, make a group of real accounts and add a real profile in it, then tag them. This process will help you avoid the penalties of Facebook.
Watch out the Dirty Play
If you are the owner of the page on Facebook, you must be aware of dirty play and must be careful about the spam visitors. Spamming activity on your posts can easily land your page and account in Facebook jail. Hence, closely observe such users and report them as soon as possible.
Also, reach the customer support and report about the same so that you can be on the safe side. This is the perfect way to get out of Facebook jail.
Offensive Content
Offensive content on Facebook means a post which includes blood, pornography, complete scams, phishing schemes, Ponzi schemes, drug content, weapon auctions, hate speech, and more. All these things are prohibited on Facebook and strictly mentioned in the community guidelines. Anyone who breached the community guidelines can result in a permanent account ban.
If your account has reported due to offensive content such as any hate speech or spreading vulgarity, your account will be suspended immediately. Facebook is highly active against hate speeches and bullying.
Limit Your Group Posting
Posting the same content on different groups every day is a clear invitation for Facebook Jail. Facebook will instantly mark you as a spammer and will suspend your account. Indisputably, you want to increase your reach to a large audience, but you must be careful and slow while playing on this platform. You must limit your post to a specific group and try to post original content.
To market your business avoiding Facebook jail, you must range your posting between 1 to 50 groups in a day. Posting 50 group posts is enough for any human being, if your business is doing more than 50, which means it is happening using the auto-post tool. Facebook will monitor the tool's approaches, so keeping your group post inside the specified range is a free card that will help to stay away from Facebook Jail.
Understand how Facebook Algorithm rolls up
Reading the guidelines and help section before using Facebook will give you a complete overview of how Facebook works. There are a few key things you need to understand while using Facebook:
Avoid using the business name on your account. For example, using "Gold Gym" as your name and posting and sharing content in groups might seem confusing. Hence, create your account with your real name and mention business in your details or create a page for it.
On Facebook, you can create one single account with one name and from your account; you can do all kinds of stuff or create multiple business pages.
To understand the complete algorithm of Facebook reads the terms and policies of Facebook.
Comment and like, but be Careful
Commenting and liking one of the lovable features of Facebook, the number of likes and comments decide your popularity on this platform. However, while commenting on others' posts you must be careful. As, the quick pace of commenting and liking count as spamming. So, you don't have to be quick as it can get you into Facebook jail.
Sometimes, you land into the "Facebook jail" without knowing the reason. The things that you do normally, might not be usual for Facebook and thus it throws your account into a virtual jail. So, if next time you get into a situation where you aren't able to make use of your FB account for posting, commenting, or sharing, storm your brain and analyze if you have done any of the actions listed below:
---
Related Post