The list of Facebook Login Issues: Which One is Bothering You
Updated On December 14, 2022 | by Austin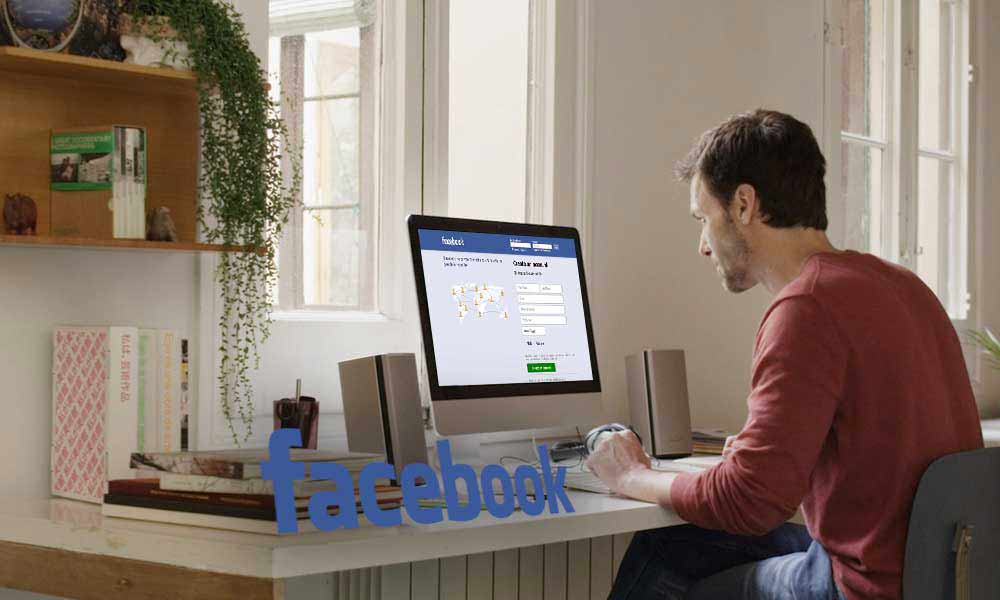 Facebook is an ocean with countless fishes (users) in it. Facebook is popular among every generation, gender, and user-category. We can't deny the fact that whenever we can't get into our Facebook account, we feel our world has turned upside down. "Login issue" is not particularly one thing but an entire category within which various other errors lie. One user may face an issue while another may face something different, but both can call it a log-in problem. Here we have tried to jot down all the log-in issues in a list, check out the list, you may find the error which you have ever faced or possibly face in the future. If you already know the error and its technicalities, the appearance of it won't affect your state of mind or peace.
List of Most Common Facebook Login issues
Forgotten Facebook password:
This is the first entry in the "FB login issues". It is the mainly occurring problem that sounds quite small, but it has the capability of destruction. However, Facebook allows you to recover the password using the recovery methods, one must be familiar with the entire process beforehand, so that recovery can be done on time and without any pause in-between. The password recovery of Facebook requires you to reset the password, but it's all about the availability of recovery methods and ways of doing things. Go here and fix this error:- https://www.waybinary.com/methods-to-recover-facebook-account
Facebook account locked out:
If you are temporarily locked out of Facebook lately, you might be thinking where you have been wrong and what you can do to tackle the situation. Well, the locked Facebook account is usually unlocked by FB itself, but if your patience is giving up, you can contact Facebook or perform manual recovery methods. However, there is no one certain method to fix this problem, but there are many from which you need to pick one. This Facebook log-in issue is one of the most disastrous one and hence a fool-proof solution is required. To get an insight of it, you can visit: https://www.waybinary.com/fix-temporarily-locked-facebook-account
Disabled Facebook Account:
Most people often think locked and disabled Facebook accounts are one and the same thing, however, they are technically different. A novice or non-technical user may not get into the depth of the problem, but there is a line of difference. There are two types of disabling one of temporary and the other one is permanent; permanent one is totally the severe case. Hence, whenever you get in this situation, do not sit and wait, at least do your part. You can request Facebook and ask for the reason and if you already know the reason, contacting Facebook is still the best option. Apart from that, you can try the manual ways to fix it, just go through this guide: https://www.waybinary.com/how-to-recover-a-disabled-facebook-account
Hacked Facebook account:
Another problem that falls in the category of Facebook log-in issues. This nerve-racking issue is the nightmare of all users, and hacking can surely lead your account to data-loss, identity theft, and other similarly dangerous scenarios. To deal with hackers, Facebook provides a fully dedicated recovery page. Apart from that, FB does offer various security methods to keep hackers away from your account. Hacking not only loses your access but much more than that and hence needs to be addressed as soon it is recognized. To get into the depth of the issue, you really need a guide like this: https://www.waybinary.com/facebook-account-hacked-how-to-recover
Lost recovery information:
We consider this as an issue because the unavailability of recovery methods can give birth to many more issues. This will make any log-in issue even worse and thus updating your login info on time is always suggested. But in case you come across a FB sign-in issue and your recovery information is outdated/missing, there are few tactics you can use to bring your account back.
I can't find my Facebook account from the "Find Your Account" page:
This is a serious issue if you think deeply. This error is also known as the "lost Facebook account". It is happening quite often as the database of FB is rapidly increasing. It is not a simple issue like the other ones, it needs you to churn your head and find the solution. There is a page on the FB help center to help you retain your lost FB account, but it needs plenty of skills and information to complete the recovery process.
Not receiving Facebook verification code:
Facebook codes are very precious, they allow you to access your Facebook account during the critical times, so if there is an issue in receiving the codes, the problem may become even worse. If you are not receiving the codes and verification emails, you are supposedly doing something wrong and you need a guide to fix the problem. Contacting Facebook is another possible option if you skip the manual methods.
Unable to log in to apps with Facebook:
If you are having apps that support signing-in with Facebook, but they are denying your access, there is something fishy about it. You need to check several factors to figure out the cause and solution to the problem. The problem can be with the app or your account itself, so this problem asks you to explore both the roads and thus become quite a hassle to the users. You can either reach the FB help center or fix it yourself. To fix this issue visit:- https://www.waybinary.com/facebook-is-not-working-how-to-fix
Facebook Email address not valid:
Several times while trying to sign up a Facebook account using your email address but, it will show that email address is not valid. It generally occurs while using the admin, info, or service email address for creating a Facebook account. Facebook disallows such email addresses that match a particular generic pattern such as info, webmaster, etc. So, try to create a Facebook account with the personal email address on the domains like Gmail, Yahoo, AOL, and others to avoid "Email address is not valid" issue. This is a simple and plain way to get an account on Facebook.
Facebook Login Page is not loading:
The Facebook login page is not loading is another common issue which users face now and then. There may be plenty of causes for not loading the homepage of Facebook. First of all, you need to check your internet connection, is it working fine? Slow loading or blank screen can be caused due to internet connection. If your connection is working fine, try to clear the cookies and history of the browser whether it's Chrome or Mozilla. Also, check for the updates of your browser outdated browser that can trigger this issue. If all fails, visit the Facebook help community page and find the answer to your query.
---
Related Post