Yahoo Mail Service: An Unbiased Review
Updated On December 1, 2023 | by Raymond L. Mora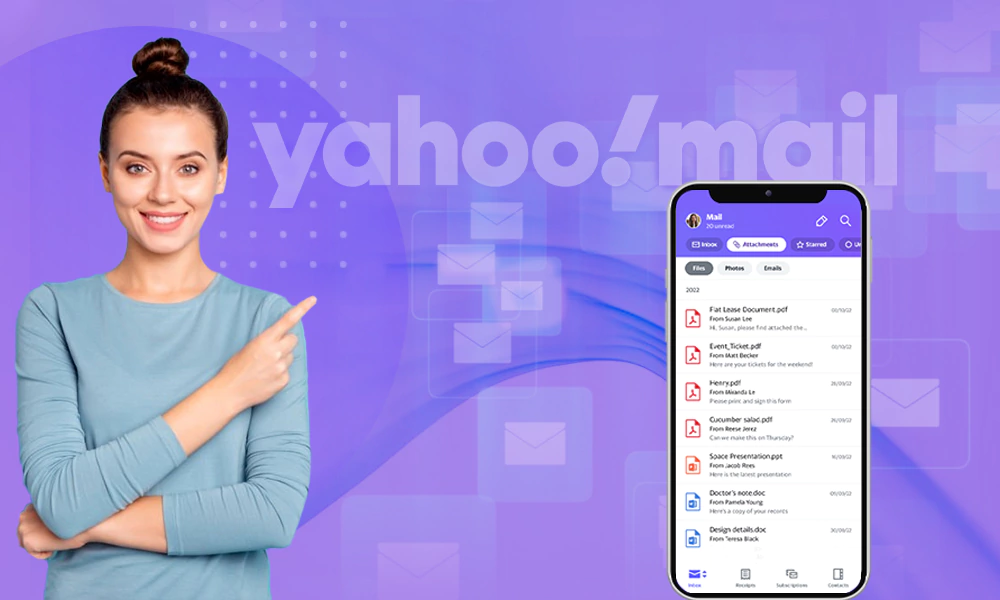 With over 3% of global internet users as of April 2019, Yahoo is a celebrated email service platform that offers webmail services with unlimited storage facilities. Besides webmail services, Yahoo offers a lot more to its clients. 
Yahoo is interesting! It is not an atypical email service platform, but has a lot to explore. It has many unique things such as Free-form labeling, intuitive folders, and highly efficient spam folders. The best part is, it enables users to log in to their Yahoo email account through different devices.
This one-stop unlimited storage email platform caters to almost all the webmail and texting-related needs of the massive population across the world. It gives all-in-one access to SMS texting, social networking, and instant messaging apps and all these services become accessible with only one Yahoo Mail address. On top of this, Yahoo also facilitates password changing for the convenience and privacy of users.
In today's article, we'll analyze the effectiveness and efficiency of the Yahoo Mail service. So, if you are looking for an unbiased review of Yahoo Mail services, you are at the right place. Thoroughly read the article along with the pros and cons to understand whether you want to choose Yahoo or not.
Pros of Yahoo Email Services
Yahoo has been a part of our lives for almost two decades. It was one of the mainstream email and texting service providers, back when the flow of the internet and information was not so prevalent. This platform is so famous that it is almost impossible to forget about Yahoo while thinking of the giants of the online service industries. Let's quickly walk through the decades and see how much progress Yahoo has made in these years.
Storage
Yahoo offers a 1TB storage facility with its free email accounts. So, space with Yahoo is the biggest benefit. The 1000 GB's have really massive storage capacity which none of the other email service offers. Also, you can very easily check the storage you have used by opening the Settings menu>>more settings. Then check the bottom left menu panel and check under the "1 TB storage" option.
Disposable email address
When you need a temporary email address, nothing is better than Yahoo. The disposable addresses offered by Yahoo can be used once or twice (or as long as the user is active on the email address). Once you are done with usage of email addresses, you can easily get rid of them.
Outstanding spam filters
The range of impressive filters gives a spam-free experience to Yahoo users. Sorting incoming emails is much easier and faster with Yahoo. With 200 active filters, the spam message will be deleted before it comes to notice.
Top-Notch Security:
The security standards of Yahoo email are set high. You get multiple security features such as a one-time password and two-step verification. When it comes to ensuring users' security, Yahoo remains a step forward. Furthermore, in the matter of security, it offers virus scanning and blocked-by-default features to escape remote images or other harmful content. Above all, Yahoo follows a very high-end default encryption method for web, apps, IMAP, POP, and SMTP users.
Accessibility
Yahoo Mail is accessible through POP and IMAP. Also, these settings can be used to forward data from the server itself. The connections used by Yahoo are first checked and encrypted to maintain data security. Furthermore, to make your Yahoo Mail more accessible, you can make Yahoo your homepage for all popular browsers.
Handy Shortcuts
The shortcuts like drag and drop features, auto-completion feature, and sort-after tabs make the Yahoo emailing experience very pleasing. Yahoo Mail provides advertisement-free services to its paid users. The amazing shortcuts will make your work a lot easier.
Language Translator
Yahoo consists of a message translator to translate the language that one cannot read or understand, and this unique feature cannot be found in various other famous email services. So, messages and content in a foreign language can be translated without leaving the Yahoo inbox window. This language translator feature of Yahoo is so unique and radical that many prominent webmail service provider still lags it.
Easy Navigation
All Yahoo messages are organized in a chronological method so that you can easily view and read all messages from a conversation without actually opening the conversation. For mobile device users, Yahoo has a very neat and slick interface and a user-friendly navigation pane.
Auto-Reply
Auto-reply is another great feature that replies on your behalf when you are not active on your email account. This feature ensures that no email gets unnoticed or left unreplied.
Also Read: Not Receiving Emails on Yahoo? Here Is the Corrective Guide
Large-Size Attachments
You can attach a 25 Mb file in your emails. This is the standard size for all free email Yahoo users. However, you can attach multiple files at a time from both desktop and mobile. Also, you can attach the files from cloud storage, Dropbox, and Google Drive.
Great Customization
Yahoo has praiseworthy customization features such as colorful and attractive themes. Also, you can easily chat with contact with Yahoo's instant messenger. The customization options help you highlight the important emails and texts to find them easily in your hour of need.
Yahoo has a long list of amazing features, probably that's why Yahoo remains a relevant name even after two decades in the cut-throat competition in the webmail service industry. Moving on, let's take a quick look at the disadvantages of using the Yahoo Mail service.
Fun Fact! Yahoo offers multiple online shopping services like Yahoo shopping and Yahoo real estate along with the price-comparison feature. So if you are a shopping lover, Yahoo is going to be your paradise.
Cons of Yahoo Mail Services
Perfection is a myth, hence Yahoo is also subjected to some limitations. Overall, Yahoo is a great webmail platform, but it also has some disadvantages that one should consider before switching to Yahoo. Here are some of the cons of using Yahoo Mail service that can possibly disappoint you.
1. Numerous ads may land in your inbox if you are using the free version of the Yahoo email service. Remember that you always have the option of deleting your Yahoo account if you are tired of the continuous pop-up ads.
2. There is no plain text editor available.
3. Yahoo doesn't support digital signatures and message encryption features. Besides this, sometimes you may also face sign-in problems on Yahoo Mail.
4. No threading of messages and the absence of a virtual folder can be unimpressive.
Though Yahoo is quite impressive, the aforementioned drawbacks keep it from securing the top place on the preference list of users. But if you are ready to compromise and ignore those minor defects, Yahoo can be the ideal webmail platform for you.
Also Read: Unable to Send Emails from Yahoo? Top 10 Troubleshooting Tips are Here
Fun Fact! Yahoo is also a part of PRISM, which is a US NSA-launched program to monitor online communications.
Final verdict
As you can see above, the number of pros is way more than the number of cons, so it is evident that Yahoo has a lot to offer. It is an ideal option as a free email platform, despite a few minor drawbacks. If you can manage to maintain essential security measures, Yahoo is meant for you. So, don't wait and create a new Yahoo account to access all the amazing features.
---
---