Different Methods to Make Yahoo Your Homepage For All Popular Browsers
Updated On December 1, 2023 | by Louise Simon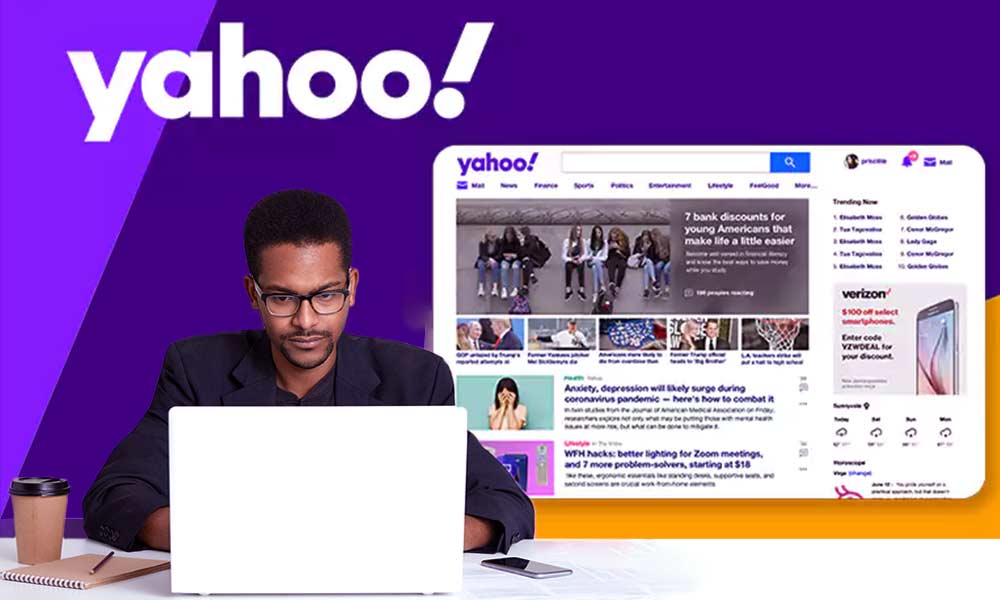 Yahoo is quite a popular search engine. Those who want to keep Yahoo Mail service handy, often change their browser and homepage to Yahoo. This way you can gain quick access to different services of Yahoo. You can set any URL of Yahoo as your browser's homepage in a few easy steps. However, the method varies for each browser.
How to Change My Browser's Homepage to Yahoo?
There are several browsers available in the market, and the method of setting Yahoo as a homepage is different for different browsers. Once you set it up as the default browser, you can log in to your Yahoo email account on various devices. Here we are providing you with the quickest and easiest methods to set up Yahoo as a homepage for all popular browsers. We will be discussing the ways to set Yahoo as the homepage for the following browsers:
How to Make Yahoo a Homepage for Different Browsers
Here is the breakdown of steps to make Yahoo a homepage for different browsers:
For Google Chrome
First, click on the vertical ellipsis Menu icon from the top-right corner of the screen and select "Settings" from the options.
Now, you need to select "Appearance" from the left-side menu and then select "Show Home Button"
When you toggle the switch for "Show Home Page", you will have to click on "Enter Custom Web Address". Here, you can set the web address that you need to set for your browser's homepage.
Now, here you need to enter the Yahoo web address that you want to keep as your homepage, such as yahoo.com. Different Yahoo web pages are:
For Yahoo! Search: www.yahoo.com
For Yahoo! Mail: mail.yahoo.com
For Yahoo! News: news.yahoo.com
For Yahoo! Shopping: shopping.yahoo.com
Next, scroll down to go to "Open a specific page or set of pages" under the "On Startup" menu. With this, Yahoo will automatically load on the Chrome browser whenever you open it.
Now, select "Add a new page" and then enter the Yahoo webpage that you want to open whenever you open Chrome for the first time and then click the "Add" button. You can add as many pages as you want, and they will launch in separate tabs.
For Microsoft Edge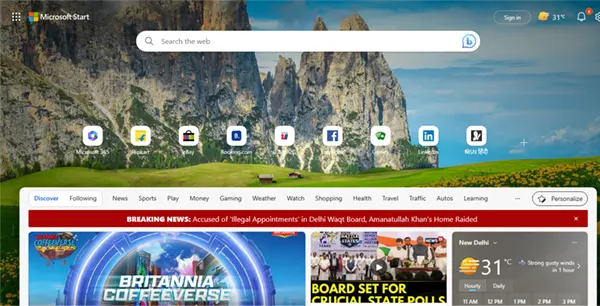 Open the Microsoft Edge browser and move your cursor to the right upper corner of the browser. Click on the three dots that are the Settings Menu of Edge.
You will see the "A specific page or pages" option
Click on the Specific page and pages and select the Custom option. Then, you will see "Enter a web address"
Enter the Yahoo URL, i.e. yahoo.com or other Yahoo URLs such as mail.yahoo.com, news.yahoo.com, or shopping.yahoo.com. And hit the Add button "+".
Now, Yahoo is set as the homepage for Microsoft Edge.
For Mozilla Firefox 
Open the Firefox browser and head towards the upper-right corner of the screen. Now click on the three horizontal lines, and choose the Option from the menu.
You will be moved to the settings page, select the Home placed under the General
From the Home Menu, search for Homepage and new Windows, now click on the drop-down menu
You will see three options, Firefox Home (Default), Custom URLs… and Blank page.
Click on Custom URLs… and enter the Yahoo URL
Now leave the browser and open it again, you will see Yahoo will be made as a homepage for Firefox.
For Safari
Open the Safari browser on your device and then click on the "Edit" option followed by the "Preferences". Then, the menu of Safari preferences will open for you.
Now, you need to select "Safari opens with" and then select "Homepage". This way you set the homepage for Safari whenever you launch it on your device.
Go to the "Homepage" option and then select whatever Yahoo website you want to keep as a homepage.
After this, you need to add the Home Button for your Safari browser, but Safari doesn't provide the automatic option to add a Home button. But, by adding this button, you can gain quick access to your homepage. So, to add a home button:
Open the "View" menu and then go to "Customize Toolbar"
You need to Drag the Home button in the Safari toolbar if you want to add it.
Frequently Asked Questions 
How Do I Get My Yahoo Back As My Homepage?
Go to Settings, and choose the advanced section. Now select Yahoo and tap on the Set-Up My Default Homepage button.
Is Yahoo Free to Use?
Yes, Yahoo is free for personal use. However, if you are a business or organization, you need to take the paid version if you want.
Does Yahoo Delete Old Mails?
The user mailbox stays active until you use it, the mail gets deleted and can't be restored after 12 months of inactivity.
---
---
Related Post