Unable to Send Emails from Yahoo? Top 10 Troubleshooting Tips are Here
Updated On January 17, 2023 | by Manpreet Kaur Sandhu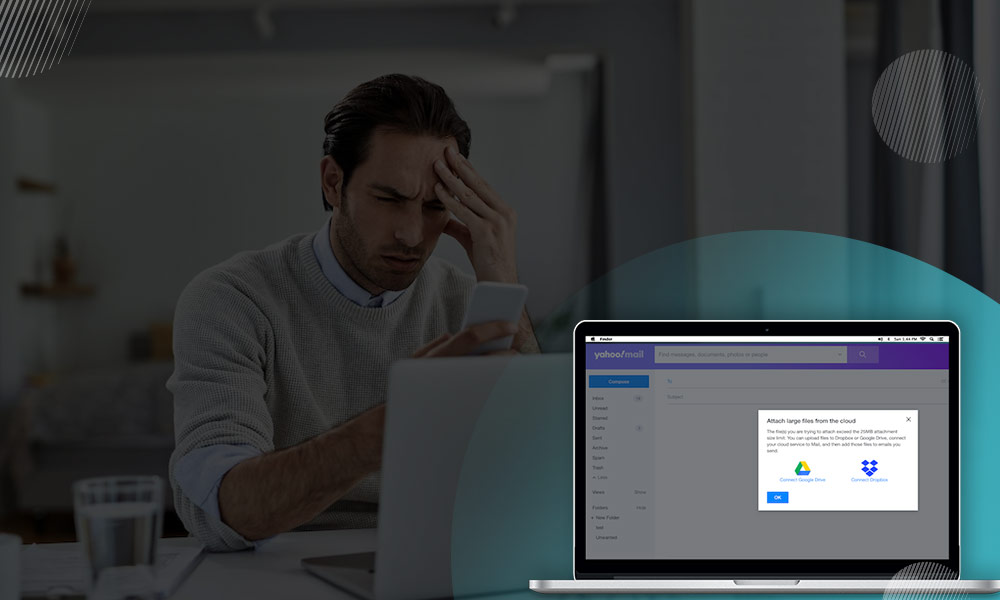 Yahoo email sending issues are very common nowadays. These issues occur due to a wide range of reasons, but the good thing is, the inability to send Yahoo email can be corrected with minimal efforts. So, if you aren't able to send Yahoo mails from your account, we have a few points that can help.
To fix "Yahoo email is not sending" errors, try the below-given list of troubleshooting tips. Every point has its own significance and thus try all and check which one helps you the most:
Troubleshooting Steps to Fix Yahoo Emails Not Sending Error
Check if Yahoo is down
It is important to know that the issue is not arising from the end of Yahoo. For this, you can check https://downdetector.com/status/yahoo/. This way you can make sure if there is something wrong with the Yahoo server or if every Yahoo user out there has the same issue. If the Yahoo server is down, you will not be able to send emails from Yahoo. This can probably be the reason why the Yahoo mail account is not sending emails.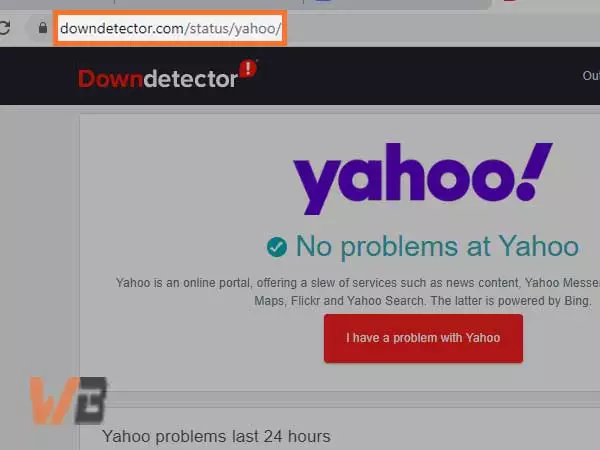 Check network connection
As we know, Yahoo mail is a web-based service and thus an optimum speed of the network is required for Yahoo to function in a proper manner. So, if you are having a problem with your internet or wi-fi connection, you can't send an email from Yahoo until the issue is resolved. Therefore, it advised to switch the network connection, restart the router, or contact your Internet Service provider to fix the network issue.
Update Yahoo app
The app users are likely to face "unable to send email from yahoo account" issue when their app is not updated. You need the latest version of the app to make the most out of Yahoo. Hence, it is recommended to update your Yahoo mail if you can't send an email from Yahoo. In addition, you are also advised to uninstall and reinstall your app if you are already using the latest version.
Check Size of the Attachment
Yahoo allows the maximum size of 25 MB for an attachment in an email. If your attachment is larger than 25 MB, Yahoo can prevent you from sending the email. So, reduce the size of the attachment, or if there are multiple attachments in an email, try sending them in different emails. This way, you can deal with the Yahoo attachment limit and restore your ability to send emails from Yahoo services.
Check Sending limit
Yahoo allows you to send 500 emails per day and exceeding the limit will create a barrier on your sending limit for the next 24 hours. So, make sure you send 500 or fewer emails per day. However, each recipient of the email is counted as one email, so even if you send one email to 20 recipients, it will be counted as 20 emails.
Check Sent Folder
Make sure that the email is not stuck in the "Outbox" folder and waiting to be sent. So, check your sent and outbox folder to check the delivery status of the email, if the email has not been received by the recipient. Also, check "Drafts" as sometimes you just miss hitting the "send" button and the email is still there.
Check the Recipient's Spam
Ask the recipient to check his/her spam folder. There are chances that your email has landed in their spam folder. If they can find the email there, it means you are not having Yahoo mail sending issues' it was just their case.
Ask the Recipient to Unblock If Blocked
Sometimes, we accidentally add people to the blocklist without knowing it. So, ask your recipient to check their block list and unblock you.
Check Email Address
Make sure the email address of the recipient is entered correctly. Check spellings, for example; "com" is not typed as "con" or the @ is placed at the right place.
Check Yahoo Email Settings
Yahoo can be configured with other email clients such as Gmail and Outlook. However, if Yahoo is not configured properly, you are likely to have Yahoo mail sending issues. So, check POP & IMAP settings and provide the right set of settings to make Yahoo work properly. The correct settings for Yahoo are given below:
IMAP Settings for Yahoo Mail
Incoming Mail (IMAP) Server
Server – imap.mail.yahoo.com
Port – 993
Requires SSL – Yes
Outgoing Mail (SMTP) Server
Server – smtp.mail.yahoo.com
Port – 465 or 587
Requires SSL – Yes
Requires authentication – Yes
Login Details
Email address – Full email address
Password – Your password
Requires authentication – Yes
POP Settings for Yahoo Mail
Incoming Mail (POP) Server
Server – pop.mail.yahoo.com
Port – 995
Requires SSL – Yes
Outgoing Mail (SMTP) Server
Server – smtp.mail.yahoo.com
Port – 465 or 587
Requires SSL – Yes
Requires TLS – Yes
Requires authentication – Yes
Login info
Email address – Full email address
Password – Your passcode.
Requires authentication – Yes
If you are facing email issues, and looking for solutions, Please check these below list:
---
Related Post