Not Receiving Emails on Yahoo? Here Is the Corrective Guide
Updated On January 17, 2023 | by Manpreet Kaur Sandhu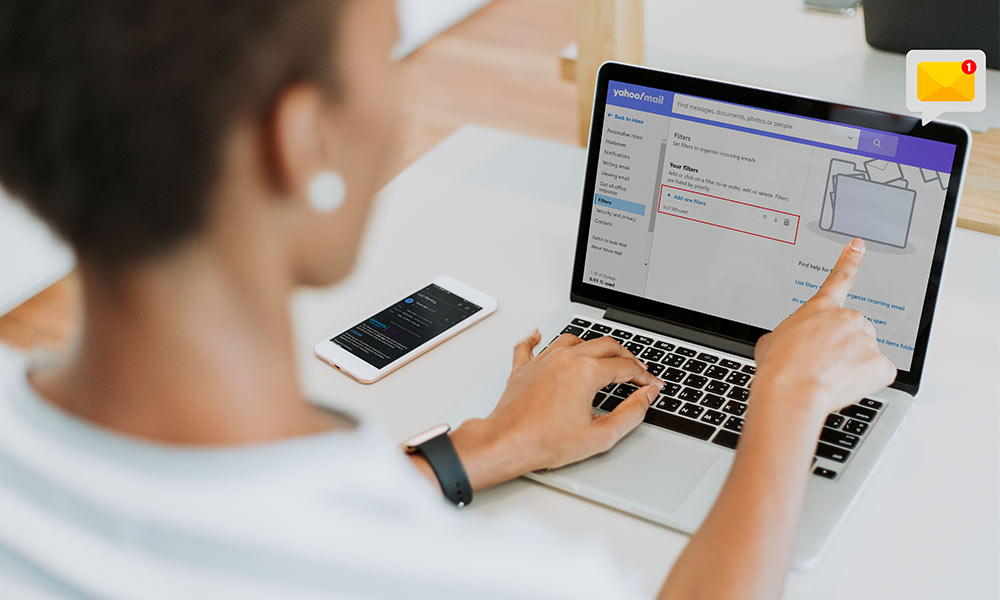 Yahoo is a popular email platform with plenty of interesting features such as a 1 GB storage facility and more. But sometimes, users report Yahoo mail is not receiving emails. There is no one cause to point on, as there are multiple reasons that can create Yahoo mail receiving problems.
So, here we are helping you fix the "Unable to receive Yahoo mail" issue by following the different approaches. This troubleshooting guide is divided into three sections:
Fix Yahoo Email Account Issues
Fix the Browser Issues
Fix Yahoo Mail App Issues
Every section includes a couple of corrective measures that can help you get rid of mail receiving issues on Yahoo.
Fix Yahoo Email Account Issues:
Check spam folder
Yahoo consists of very effective spam filters that precisely manage the bulk mails and keep your inbox free from spam. But, occasionally, the filters redirect the important emails to the Spam folder. Such accidents can happen very often if you receive plenty of emails on a day-to-day basis.
So, whenever you find out that Yahoo mail is not receiving certain emails, it is recommended to check the Spam folder of the Yahoo mail account. Apart from Spam, you can also check the "Social" and "Promotion" folders, just to be sure.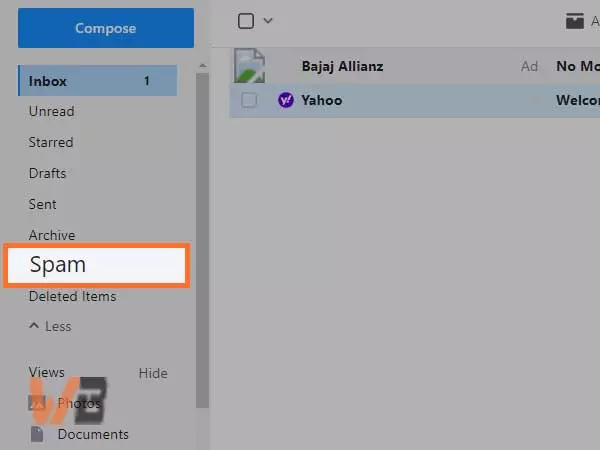 Check the Yahoo "Filters"
The feature of "Filters" makes Yahoo unique and handy. You can apply filters by designing keywords, phrases, and even sentences, and whenever a new email which has the same key/phrase/sentences, arrives at your Yahoo email, it is automatically directed to the assigned folder. Usually, we apply filters on spam and malicious emails, but many times it sorts out the emails that are essential.
So, when Yahoo mail is not receiving some specific emails, you are suggested to check your "Filter" section. This way, you can check if the rules that you have set are creating issues while receiving those emails. Also, it is suggested to re-tune your filters so avoid similar issues in the future. To manage filters go to:
Settings>> More Settings>> Filters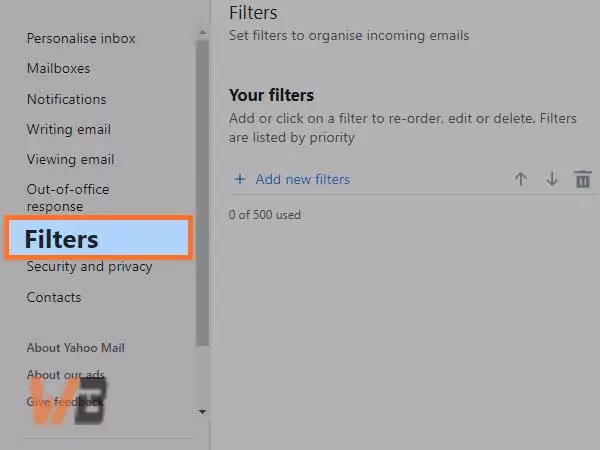 Check the "Reply-to Address"
Yahoo allows you to set a "Reply-to" address for your incoming emails. In simple words, you can set an email address where all the replies for your Yahoo emails will go. So, if you are not receiving certain replies or emails on your Yahoo account, you can check the "reply-to" address and see if the emails have been sent there.
If you want to see where all your email replies or specific messages are going, go to:
Settings>>More Settings>> MailBoxes.
Go Through the Blocked Email Addresses
Not receiving email from one person?? It is possible that you have blocked that person knowingly or unknowingly. So, check your blocked address list on Yahoo and unblock the contact to receive emails from them. Go to:
Settings>> Security and Privacy>> Blocked Addresses
Send Yourself a Test Email
To figure out the underlying cause of not receiving Yahoo emails, you must send yourself a test email. That means send yourself an email from the same Yahoo account that is having a problem and see if you receive the email. The email will be named "me" because you are the one who is sending the mail. This way you can check both Yahoo mail sending and receiving issues.
If there is an error, you will get the email with the error-code and if the email does not reach the inbox, it's time to do some troubleshooting.
Fix the Browser Issues:
Check Internet Connectivity
If there is no or poor network, you are likely to face the Yahoo email receiving issues. So, check the connection of your internet, and if there is an issue restart your router and modem. Or contact your ISP to troubleshoot the connection troubles.
Update Your Browser
Yahoo mail is a browser-based platform and an outdated browser can affect the functioning of it. Hence if you're not using the latest version of your browser, try to update it to the latest release and then check if the issue has been fixed.
Restart Browser
If you are not receiving emails on Yahoo, you should try restarting your browser. For this, use the "force stop" option and restart your browser. Then, clear cache, cookies, history, and internal memory of the browser. This can fix the issue.
Turn-on Location
If you are using your browser privately, it is suggested to turn on the location services of the browser. This will fix the browser-related issues that are preventing you from receiving Yahoo emails.
Update Your Operating System
If you are using an older version of the Operating system, update it to the latest version as this can fix the browser-issues that are inducing email receiving issues with Yahoo.
Fix Yahoo Mail App Issues
Reboot your Mobile
If you are having email receiving issues with the Yahoo mail app, try to restart or reboot your device. This will clear the internal memory of your device, fix various other glitches, and help you restore the normal functioning of the Yahoo mail app.
Update Yahoo Mail App
You must use the updated version of the Yahoo mail app to avoid any sort of issues such as "Yahoo mails are not receiving". To update your app:
Go to Play Store or App Store
Go to "My Applications"
Choose "Yahoo Mail"
Alternatively, simply type "Yahoo mail app" in the search app
Now click on the "Update" option
Let the update install on your device and then relaunch the Yahoo app.
3. Sign-out and Sign-in
Simply, log-out from the Yahoo mail app. For this:
Click on Profile image and then select log-out
Now, sign-in again. Launch Yahoo mail app, enter your login credentials and check if the issue has been fixed.
4. Uninstall and Reinstall the App
Before uninstalling the app, you must need to remove your Yahoo mail account from your device. And then remove the Yahoo mail applications.
Go to the Settings of your mobile app
Now, click on "Accounts and Sync'
Then, open "Manage Accounts" and select Yahoo account
Click on "Remove Account"
After removing the account, delete the application from your device.
5. Reinstalling the Application
Before reinstalling the application, add your Yahoo mail account. For this:
Go to "Settings"
Click on "Accounts"
Select "Add account"
Enter your Yahoo mail login address and password
After this, go to Play-store or App Store and then install the Yahoo mail app. Sign-in using Yahoo login details. Doing this will eradicate the receiving issues with Yahoo mail.
All-In-One Solution
These were the best corrective measures that can help you resolve the Yahoo mail receiving errors, but if none of them helps, try to contact the Yahoo mail representatives and they will give you customized help for your problem.
You May Interested In: –
---
Related Post