40+ Must-Have IPTV Services for Your Android TV, Firestick, and PC
Updated On October 6, 2023 | by Sejal Mehra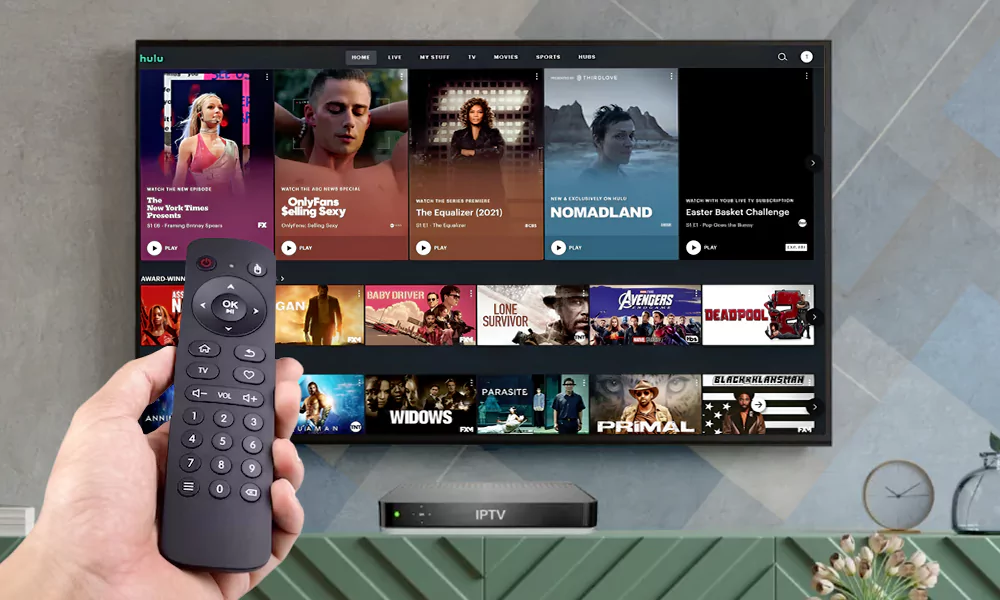 With lots of new advancements and innovations, the content streaming industry is continuously rising. It is evident to see the evolution of entertainment industry in the midst of technological discoveries. The shift from content on television to streaming devices has given birth to many IPTV or content streaming platforms.
IPTV is an acronym for Internet Protocol Television. It is a technology that allows the transmission of television signals over the internet.
Unlike traditional methods that were supported by cables, it uses an internet connection to transmit signals that your device receives and decodes directly.
These IPTV platforms engage the viewers by providing a grand watching experience. Also, they offer advanced and personalized features that give power to the hands of the viewers.
So if you are looking for the best IPTV services, read this blog till the end as we have covered all the best services available in the market today, and how can you choose the best one in this article.
An Overview: Best IPTV Service Providers!
1. Sling TV: Multichannel video programming distributor by Dish Network.
2. Philio: Fastest and most secured IPTV service.
3. YouTube TV: IPTV service providing unlimited DVR space, and 4K video quality.
4. Hulu: Best IPTV with ads and ad-free packages.
5. DirecTV Stream: It offers multiple packages and is also available in Spanish.
6. Pluto TV: Best free IPTV service accessible on all types of devices.
7. Xumo TV: Ad-supported free IPTV platform in partnership with Charter and Chromecast.
8. Red Bull TV: Best IPTV Services to telecast live shows, sports, and entertainment.
9. Crackle: User-friendly IPTV platform available in all application stores.
10. Peacock TV: One of the most popular IPTV with many features.
11. Paramount+: Endless choices of channels and multiple packages.
12. fuboTV: Awarded #1 for customer satisfaction.
13. DAZN: One of the leading sports streaming platforms.
14. SHOWTIME: Biggest American Television Channel that telecasts over the internet.
15. ESPN+: One of the biggest IPTV services broadcasting sports.
16. Prime Video: This IPTV provides the best of entertainment all in one place.
17. Apple TV+: Premium IPTV service with a 7-day free trial period.
18. Netflix: Video-on-demand platform operated by Netflix, INC and distributing various genres of movies and shows.
19. Plex: Free and legal IPTV service provider streaming all genres of shows.
20. Yeah! IPTV: Live TV service providing high-quality video streaming.
21. Apollo Group TV: Paid IPTV with multiple plans.
22. Mom IPTV: One of the biggest IPTV service providers in the USA.
23. Gemini IPTV: The most reliable IPTV provider with a great customer service department.
24. Hypersonic IPTV: IPTV provides tons of features for the customers.
25. Nikon IPTV: Available on all devices, Nikon IPTV has an exclusive range of shows to watch.
26. King IPTV: Performance-first online video streaming platform.
27. Resleek IPTV: Top quality IPTV with Android and iOS app services.
28. Eternal IPTV: Leading IPTV service provider with a large catalog of entertainment.
29. Beast IPTV: This IPTV is the correct choice for flexible subscriptions.
30. Super Pro IPTV: Endless entertainment with multiple channels and languages.
Types of IPTV Service Providers
You can find two types of IPTV services- a) verified and b) unverified. Let's take a look at both of them:
Verified Services: These are legal service providers that are enlisted on registered platforms like the Amazon App Store and Google Play Store. These services are legal to use and access in your location.
Unverified Services: These services stream television shows, sports, and other content without proper licensing. You can not find them on popular app stores. Even though the services provided by them are good, security always remains a question. Similar to legal ones, these are available in paid and free versions, however, we won't recommend you go for the yearly plans. It's good to try the service for a shorter period and find out what's best for you.
Now that you know the difference in IPTV services, let's see all the things you need to stream your favorite movies on your device.
19 Best IPTV Services [Legal]
Here is the list of 19 legal IPTV services that you can use to stream content on PC, Laptop, Tablet, and mobile:
Sling TV
Official Site: https://www.sling.com/
It is an American streaming television service operated by Sling TV LLC, a subsidiary of Dish Network. Sling TV serves as a multichannel video programming distributor that offers major cable channels and OTT-originated services.
Sling Blue and Sling Orange are two packages offered by the platform that involve multiple channels and OTT shows.
The plans start from $199 yearly and are compatible with all kinds of devices. Moreover, you can easily pause and cancel the subscription anytime you want. Sling TV often competes with Hulu in terms of features and services. However, you can try both and find what is best for you.
Price: $199 yearly
Rating: ⭐⭐⭐⭐
Philio
Official Site: https://philoiptv.com/
Philio is one of the fastest and most secure IPTV services you will find on the internet. The platform offers monthly, quarterly, half-yearly, and yearly packages starting from $19.99. You can find more than 19000 LIVE TV channels, 56000+ movies and TV shows. Available in HD and 4K, the platform updates the content regularly.
The best part is that Philio provides instant activation from any location and a free installation service. So if you are looking for something within budget, this IPTV service will be the best choice for you.
Price: $19.99 monthly
Rating: ⭐⭐⭐⭐⭐
YouTube TV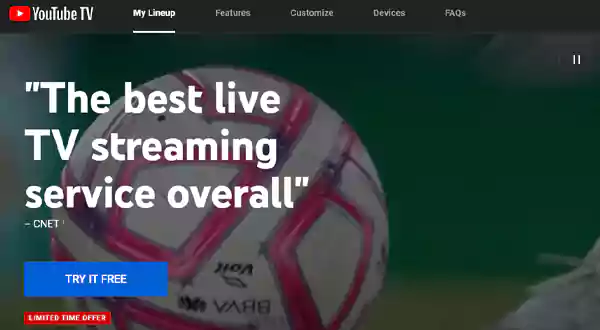 Official Site: https://tv.youtube.com/welcome/
Well, YouTube needs no introduction and this IPTV Service provided by them is a class apart because of its features. You will get all kinds of on-demand video content with no hidden charges and no annual contracts. Moreover, you can enjoy 4K IPTV service with this one.
With YouTube TV, you get unlimited DVR space, up to 6 individual account logins, and 3 simultaneous streams. It offers a base plan, Spanish plan, and NFL Sunday ticket bundled or standalone plan starting from $64.99 per month. However, to enhance your viewing experience, you can choose the plan that lets you watch YouTube videos and shows ad-free.
If you don't want to experiment with different services, YouTube TV can be your safest bet. We would recommend you start with the free trial to save money for a month.
Price: $64.99 monthly
Rating: ⭐⭐⭐⭐⭐
Hulu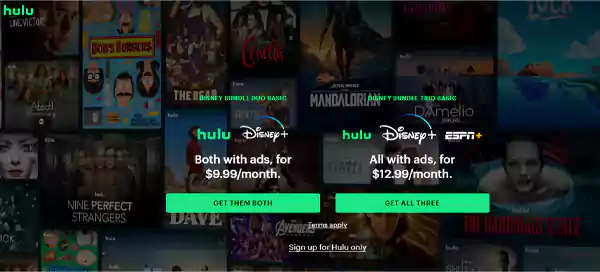 Official Site: https://www.hulu.com/welcome
You can watch full seasons of the latest streaming series, current season episodes hit movies, Hulu Originals, kids shows, and much more on this IPTV service. It is one of the best IPTV streaming services in 2023. The base plan of Hulu starts from $7.99 per month and the bundle plan in association with Disney+ and ESPN+ starts from $12.99 per month. You can choose between Ads and ads-free packages depending on your budget.
Hulu does not charge any hidden fees, equipment rental, or installation fees from the customers. Moreover, you can switch plans, or cancel the services anytime with prior notice. Also, it has the best IPTV customer service.
Price: $7.99 monthly for base plan
Rating: ⭐⭐⭐⭐
DirecTV Stream
Official Site: https://streamtv.directv.com/
DirecTV network is already a household name in the US. This IPTV service offers two plans – a) Entertainment and b) Choice that start from $74.99 per month.
The perks of using this one are that it allows streaming on multiple devices at once, gives cloud DVR unlimited storage, and has more than 30 regional sports channels. You can install DirecTV App on any device from the App Store and Play Store. Not just that, it also offers premium channels for free for the first three months.
DirecTV is a cheap IPTV service that also offers packages in Spanish language. Moreover, it is quite easy to sign in and manage your account.
Price: $74.99 monthly for bundle
Rating: ⭐⭐⭐⭐
Pluto TV

Official Site: https://pluto.tv/
Pluto TV is one of the best IPTV services that is available for free. It is compatible with all types of streaming devices. With Pluto, you never have to worry about payments and subscriptions. You can watch hundreds of live channels, local and national news, live sports, fan-favorite shows, movies, and more.
Even though the platform provides free service, there's no complaint of IPTV service being shut down by the viewers. It has a great customer service department that is always eager to solve customer issues. You can download it from the Amazon App Store, Play Store, Apple App Store, and Roku. So what are you waiting for, Sign up today and enjoy a personalized viewing experience with Pluto TV's wide array of genres, languages, and categories.
Price: Free
Rating: ⭐⭐⭐
Xumo TV
Official Site: https://www.xumo.com/
Xumo provides ads-supported free streaming services in partnership with Chromecast and Charter. The services of the platform are available for all consumers and businesses. The IPTV service aims to connect viewers with their favorite content via a streaming technology that has advanced features yet is simple to use.
The company has two segments- Xumo TV and Xumo Play. Both of the Xumo services are simple to set up, with a personalized home screen, and come with hundreds of entertainment apps. From kid's shows to horror movies, Xumo TV has something to offer to everyone, so set it up on your device for free and enjoy.
Price: Free
Rating: ⭐⭐⭐⭐
Red Bull TV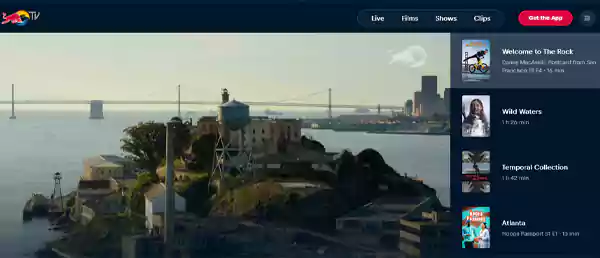 Official Site: https://www.redbull.com/
This is the best IPTV service in 2023. You can choose from different sections of Live, Films, Clips, and Shows to stream the content you want to watch. Red Bull TV App is available on the App Store and Play Store for free.
With this IPTV service, you get the benefit of watching live events, and shows, offline viewing, and inside scoop of exclusive events. From cliff diving, and drift masters to the bike revolution, one can check the schedule of the events, and save them to the calendar. And above all, Red Bull TV is free and accessible on all types of streaming devices.
Price: Free
Rating: ⭐⭐⭐⭐⭐
Crackle
Official Site: https://www.crackle.com/
Crackle is another free IPTV service provider that is available in all App stores. It has a simple and intuitive interface which makes it user-friendly. Once you install the application, you can create a free account anytime you want.
Crackle lets you create your own free watch list, save with progress, and gives parental controls for kids and teens. You can explore various genres ranging from action, drama, fantasy, classics, and sci-fi to true crimes. The platform offers a smooth sign-in to your account, through which you can manage your watch history and activities, and it is called one of the best IPTV services on Reddit.
Moreover, Crackle updates its content daily to provide the best viewing experience to the customers.
Price: Free
Rating: ⭐⭐⭐⭐
Peacock TV
Official Site: https://www.peacocktv.com/
Peacock TV is another very famous IPTV service that has been dominating the market for many years. With its great features and helpful customer support service, it has garnered many loyal customers over the years. It is quite simple to activate Peacock TV on any device.
It has a premium and a plus plan with monthly and yearly packages starting from $5.99 monthly. You can also get ad-free streaming with the Plus plan. The platform lets you create 6 profiles under one hood with kids settings, and stream on 3 devices at once. Not just cable and OTT content, you can also enjoy Peacock Original content on all streaming devices.
Price: $5.99 monthly for base plan
Rating: ⭐⭐⭐⭐⭐
Paramount+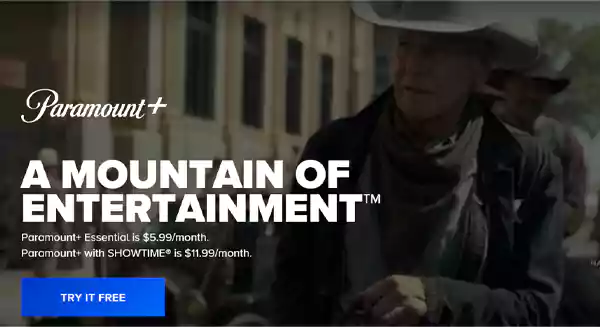 Official Site: https://www.paramountplus.com/
The IPTV service offers non-stop entertainment with its two plans, Paramount+ Essential and Paramount+ with SHOWTIME at $5.99 and $11.99 per month.
The platform offers a 7-day free trial with a cancel-anytime policy for new subscribers. From live sports and trending news to thrillers, you can find everything here. Moreover, you can install Paramount plus on Fire TV within a few minutes. And what's the best part? It gives 25% off on all the services to students with valid student IDs.
Plus, you can also purchase Paramount+ gift cards online or in-store from Best Buy, Sam's Club, Walmart, and GameStop which can be redeemed easily through their official site.
Price: $5.99 and $11.99 monthly for different bundles
Rating: ⭐⭐⭐⭐
fuboTV
Official Site: https://www.fubo.tv/welcome
fuboTV is a paid IPTV service that was awarded #1 in customer satisfaction among live TV streaming providers by J.D. Power. It is one of the leading brands in the market which offers a perfect mix of sports and entertainment.
You can download the app on all devices for free and select the plan you wish to purchase. The IPTV has Pro, Elite, Ultimate, and Latino plans to start from $74.99 per month after the trial. One can enjoy all the live and on-demand content on the platform and cancel anytime. Just install it and stream all local channels on Roku and other devices.
Well, it's hard to find any drawback with this IPTV, but we can guarantee that you will love it once you start using it yourself.
Price: $74.99 monthly after free trial
Rating: ⭐⭐⭐⭐⭐
DAZN
Official Site: https://www.dazn.com/
DAZN is a one-of-a-kind IPTV service, and it is safe to say it is the leading sports streaming platform. It is accessible all around the world, and the content can be watched in any language. You can use it on mobile, PC, Tablets, and Laptops. The basic subscription plan starts at $19.99 per month. The platform also gives additional discounts on annual plans. Also, you can cancel the subscription with 30 days of notice.
Moreover, it also runs social impact movements to encourage people to play sports and improve their physical and mental health. So you can watch any sports of your choice and get fit at the same time with DAZN.
Price: $19.99 monthly
Rating: ⭐⭐⭐⭐⭐
Showtime
Official Site: https://www.showtime.com/
SHOWTIME is a very popular and established American television channel that telecasts great shows, movies, and much more. The cable company has launched online streaming services in partnership with Paramount+.
To stream Showtime on your device, you need to purchase Paramount+ with SHOWTIME monthly or yearly package. The platform also provides a free trial period, with a cancel-anytime policy. It can be accessed on all devices with a fast-speed internet connection. Moreover, customers can also purchase gift cards from the streaming platform.
Price: Bundled with Paramount+ subscription
Rating: ⭐⭐⭐⭐
ESPN+
Official Site: www.espn.com/
ESPN is another great sports streaming platform that broadcasts sports like football, cricket, F1 NBA, Hockey, ISL, and many more. You can watch tournaments live from all types of streaming devices. Not only that, you can read sports headlines, view scores of ongoing matches of all sports, and watch events through the website. All you need to do is sign up and purchase the plan. The subscription starts from $9.99 per month and $99.99 per year. If you are looking for cheaper and free sports streaming, you must check out NBAbite and its alternatives.
It is available in all countries, so you can stream your favorite sports from any part of the world. Plus, the platform also has a cancel-anytime policy.
Price: $9.99 monthly
Rating: ⭐⭐⭐
Prime Video 

Official Site: www.primevideo.com/
Amazon Prime needs no introduction. From Hollywood and other industry movies to Originals, you can find it all on Prime. The platform also gives an option to rent to watch the premium content. You can watch TV series, and live TV anytime from the comfort of your home in more than 30 languages. The platform can also be streamed with Amazon Fire TV, a stick for better viewing experience.
The plan starts at $14.99 per month and $139 per annum. Plus, it also gives a 30-day trial period and student discounts with a valid student ID along with a cancellation policy.
Price: $14.99 monthly
Rating: ⭐⭐⭐⭐⭐
Apple TV+
Official Site: https://tv.apple.com/
The premium IPTV service is the best IPTV streaming service in 2023. You can easily sign up to the portal within a few seconds, purchase the plan, and start watching the content you like. Apple TV+ gives 7-day free trial to all subscribers. However, you can avail of up to 3 months of free service with the purchase of any eligible Apple device.
From feature films, kids shows, and drama series to comedy series, there's something for everyone on Apple TV+. This platform can be a go-to destination for entertainment at just $6.99 per month. Moreover, it is available all around the world and can be accessed on all types of devices.
Price: $6.99 monthly
Rating: ⭐⭐⭐⭐⭐
Netflix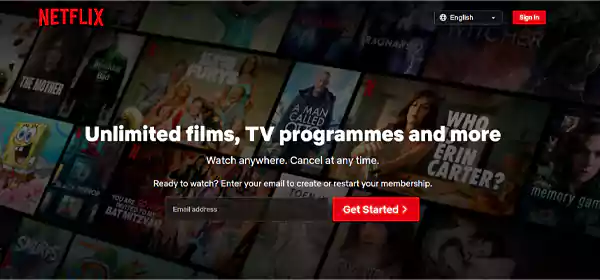 Official Site: https://www.netflix.com/
Netflix is an American video-on-demand platform operated by Netflix, Inc. The platform distributes films and series of various genres. The platform offers content in multiple languages and is available internationally. According to statistics, the platform covers 190 countries and has a whopping subscriber count of 238 million.
The basic plan costs $6.99 per month, the standard plan for $14.99 per month, and the premium costs $19.99 per month. Netflix is accessible on all types of devices.
However, you need to pick a plan that runs on your preferred device. Moreover, the platform is considered the best IPTV service for Firestick 2023. Not just that, you can also enjoy Netflix on Nintendo Switch.
Price: $6.99 monthly for base plan
Rating: ⭐⭐⭐⭐⭐
Plex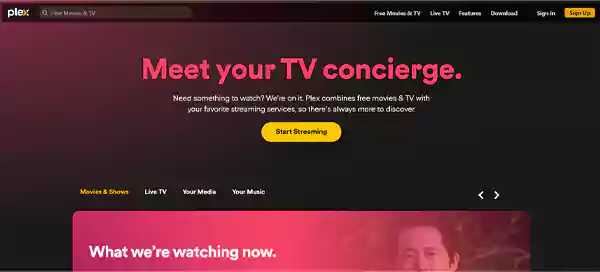 Official Site: www.plex.tv
Plex is a media player that was launched on 30 May 2008 and the platform has garnered a huge number of loyal audiences since then. It is a free and legal streaming platform that combines films and TV shows to provide the best entertainment. You can download it from the Google Play Store and App Store on all streaming devices. Plus, you can also discover new music, and download your favorite shows with just a few clicks. All you need is great internet connectivity, and a compatible streaming device to start watching Live TV with Plex.
Price: Free
Rating: ⭐⭐⭐
So these are the legal and best IPTV services you can choose from. In case, you experience an issue in purchasing one of them or want to explore more options, we have listed 30 unverified IPTV services in the next section.
30 Unverified IPTV Services
You will find several unverified IPTV services on the internet, but choosing the best among them is the real deal. However, we did some research and found out the reliable ones. Here is the list of the best IPTV services (unverified):
Yeah! IPTV
Apollo Group TV
Mom IPTV
Gemini IPTV
Hypersonic TV
Nikon IPTV
King IPTV
Resleek IPTV
Eternal IPTV
Beast IPTV
Super Pro IPTV
Blerd Vision IPTV
BestBuy IPTV
Kemo IPTV
Necro IPTV
Supreme TV
Xooms TV
Bad Boy Media
Prime IPTV
Iconic Streams
The Players Klub IPTV
Typhoons Lab
Six Star IPTV
Bunny Streams
OneTV IPTV
Tenet Streams IPTV
Voodoo Streams
Falcon iptv
Vavaview IPTV
CatchON TV
So these are the 30 unverified IPTV services that aren't popular on the Google Play Store or App Store. Moving ahead, let's see how to choose the best one among all.
Requirements of IPTV Service Providers
There are certain requirements that you have to meet before purchasing IPTV services, which include:
A Stable Internet Connectivity: The main investment you need to make before getting an IPTV service is an internet connection. You can not stream anything without stable and high-speed network connectivity.
You must explore internet options, deals, and service providers to prevent "slow internet connection". After finding a good ISP, make sure to check your internet speed regularly for a flawless experience.
A Reliable Streaming Device: Well, there's no need to say or remind you of this, you obviously can't use IPTV service without a streaming device like a PC, Laptop, or mobile phone. Please make sure to check that your device is compatible with the IPTV service that you are choosing. Also, don't forget to check your laptop/computer performance and speed to avoid technical glitches.
Once you fulfill the requirements, you can pick the best IPTV service provider for you.
Also Read: Music download websites: A new symphony of Internet.
How to Choose the Best IPTV Service?
We have already given you the list of the best IPTV services to pick from. However, it can be daunting to find the one that suits you. So these are the few things you should consider while choosing the IPTV service:
Check all the services they offer.
Get to know the customer service department.
Get feedback from users about the services.
Check the company ratings.
Verify the strength of the signals.
See if they provide it in your location.
See if it suits your budget.
Make sure that you keep your options open and wait till the time you find the best one that checks your entire list of requirements.
Are IPTV Services Legal?
Yes, IPTV services are legal and may have region-locked features. The simple answer to it is that legal IPTV services hold permission to stream the content on their platform, whereas the unverified IPTV services may stream various content but most of them are not licensed from the media companies. So it is always safe to use legal services to stay away from all kinds of problems. In case you are accessing an IPTV service with a VPN, we would suggest you get a premium VPN connection on your device.
Read Next: 25 best Buffstreams alternatives to stream sports in 2023.
Frequently Asked Questions
Q. Are IPTV and OTT the Same?
Ans. OTT provides content over the Internet, whereas IPTV provides television content via a dedicated network that needs broadband connectivity.
Q. Is Netflix on IPTV?
Ans. Yes, Netflix is an IPTV service.
Q. Which network is Used for IPTV?
Ans. IPTV requires public internet, private local area internet, or Wide area internet.
Q. Has the IPTV Service been Shut Down?
Ans. IPTV services are still running. However, many third-party companies not following the regulatory rules have been shut down.
Q. Can I Get IPTV Service for Free?
Ans. Yes, there are many IPTV services with free trials. Moreover, Pluto TV is completely free to stream your favorite shows.
Sources
---
Related Post