Evolution of the Entertainment Industry, Inspired by Technology
Updated On November 2, 2023 | by James Wilson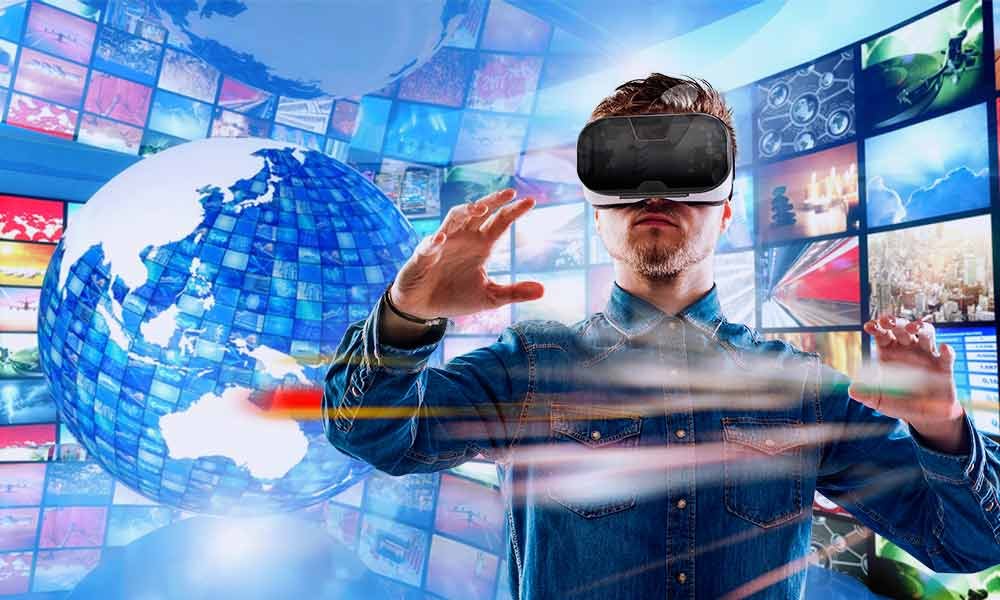 Photo credit: Jakayla Toney
In recent years, global events have changed the way society functions. In virtually every sector of life, we have had to adjust so that our lives can continue without going outside our homes and too crowded establishments.
These changes had a lasting effect on people. We discovered that we could comfortably function in smaller groups. Many of the necessities of life can be easily handled from our home office or smartphone more efficiently. Technology and our ingenuity lead us to create a new normal for 2023.
One industry that has dramatically evolved is the entertainment industry. Even before global changes, online entertainment, and live-streaming were growing rapidly. But today, they include more households in the UK than ever before.
The advent of digital technology has restructured the working models for artists and studios. It also helped consumers get their favorite shows and movies from wherever they are. Technology has also secured iGaming, live-streaming, and other various digital activities in the world. Let us look at just a few changes that have created the current portable or home-based entertainment trend.
The entertainment industry is divided into several sectors, each with specific goals. For example, some sectors focus on live performances while others provide electronic forms of entertainment such as games and television shows.
Some of these sectors are quite large and require a lot of money to start. However, technology has enabled access to these services from home and on a budget.
Music
Technology has made it much easier to enjoy all kinds of entertainment in the UK. This is important, especially when it comes to music. Advancements in technology have altered how music is recorded, composed, heard, and performed. After connecting to the digital world, it's easier to record, play, and stream any kind of music from any part of the world.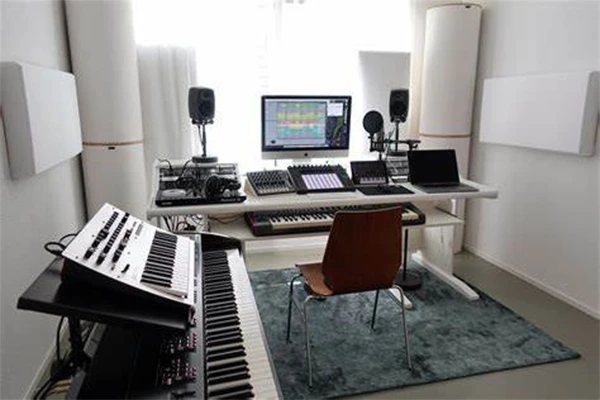 Composers can write and compose film scores from the comfort of their home studios, while musicians can play for global audiences via live-streaming. Songwriters can record and release albums on digital distribution platforms and streaming services without ever landing a record deal.
From the era of compact disks to the invention of digital recording hardware and software, everything has been possible due to technological developments. Likewise, the introduction of Napster created a huge impact on the overall entertainment industry. People can now download music virtually on their devices from file-sharing platforms over the internet.
Some of the largest online music entertainment companies in the UK include:
Gaming
The UK gaming industry has been in a state of evolution for the last three decades, with each period of its development shaped by prevailing technologies. In the first period, the industry grew quickly, proving the crucial impact of AI in video game development.
In the very beginning, there were only single-player games in the industry. Soon, multiplayer games became the craze of the gamers. Then came the era of Massively Multiplayer Online (MMO) games. While single-player games only feature multiple characters interacting with each other, MMO games allow thousands of players to inhabit the same world simultaneously.
As technology evolves, gaming is becoming more popular than ever before, enjoyed by people of all ages and backgrounds. Being played on different platforms, including video game consoles, PCs, and mobile devices, it has become one of the most important sectors within the entertainment industry in the UK. Traditional games are one area where growth is evident and exciting. One example is online Bingo rooms as it has become very popular in the UK, with millions of players annually.
Game development in the digital age was rapid as passionate hobbyists and amateurs used computer literacy programs from the BBC to create video games on their home computers. And the addition of VR into gaming just added a charm to the gaming world.
Today, gaming (of every kind) is available from the comfort of your home and is easily accessed from quality gaming apps. It is essential to note that sports platforms are usually available in these same online establishments.
Live Streaming
Live streaming delivers video and audio data over the internet in real time without storing it beforehand. It is often used for television broadcasts, online gaming, and social media posts. Live-streaming is for more than just movies. You can live stream sports such as NBAbite, video games, TV shows, and many online comedy acts in the UK on Eventbrite.
It is a powerful tool for businesses and organizations to connect with their audience organically. Using this method of communication has many benefits, including increased audience numbers, engagement, and reduced costs.
People nowadays crave value and ease of life over every other perk in the world. Thus, live-streaming is being preferred by millions whether it be for short meet-up sessions or a 5-minute-long composed song. People can even attend livestream concerts right from their computer screens without standing in long queues for tickets. With unlimited content, live-streaming offers a real practical experience of everything you watch.
Live streaming is typically associated with movie networks. In the UK, the most prominent platforms include:
Conclusion
Entertainment is an essential part of our lives. Entertainment is a way to escape from our day-to-day lives and experience something enjoyable. It is a healthy part of socialization. With current tools, we can branch out and enjoy entertainment of all kinds. We can do something once or incorporate it into our regular schedule.
Whether you enjoy documentaries, concerts, art classes, or traditional games, there is something for everyone. What the future holds in this industry is yet to be seen. But if the recent growth of these sectors indicates what is to come, we are in for exciting events.
There is one thing each of these areas of entertainment has in common. While new entertainment is continually introduced, we still love our favorite games, movies, acts, and songs of the past. Entertainment in the UK will always have a variety available for everyone. We will always embrace the old and the new and carry a passion for both.
---
Related Post