Can You Use a PS5 Controller on a PS4? Learn How to Connect It
Updated On April 25, 2023 | by Gaurav Kumar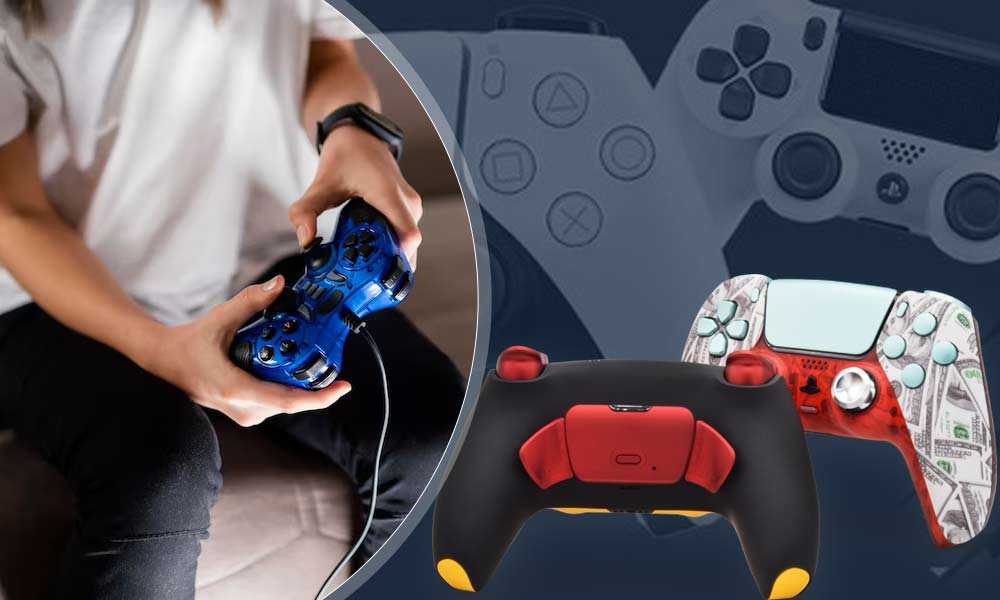 With the launch of the Sony PlayStation 5, the gaming industry received a new controller design with advanced features. However, given the prevalence of PlayStation 4 among gamers, many people are questioning whether a PS5 controller can be used with a PS4.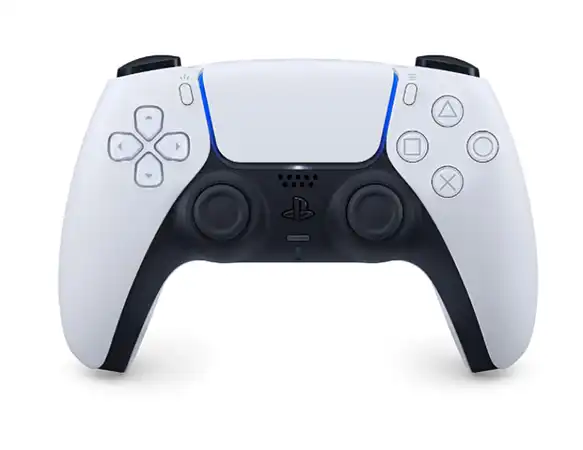 Well, we know you can easily play PS4 games on a PS5 console with a DualSense controller, but can you use a PS5 controller with a PS4 console? The short answer is No. But you can use a few hacks to get around this.
This article will explain how to connect a PS5 controller to a PS4 and explore whether PS5 controllers are compatible with the PS4 gaming console.
Read more: How to Use Discord on PS5?
Difference Between PS5 and PS4 Controllers
First of all, it's crucial to understand the differences between the two controllers before discussing PS5 controller compatibility with PS4 consoles.
The DualSense controller for PS5 has adaptive triggers and haptic feedback that can simulate a variety of sensations. The PS4 controller's Share button has been replaced by a Create button, and the controller also features an integrated microphone and speaker.
While on the other hand, DualShock 4 controller for the PS4 lacks the PS5 controller's haptic feedback and adaptive triggers. It also doesn't have a built-in speaker or microphone.
In comparison to earlier models, the PS5 controller is distinctive due to its slightly larger body, rounded edges, and two-tone color scheme. In addition, the charging port is a USB-C port rather than the micro-USB port found on the PS4 controller.
Overall, the PS5 controller has a slightly different design and is more technologically advanced than the PS4 controller.
Does the PS5 Controller Work on PS4?
According to Sony's FAQ page, "the DualSense wireless controller is not compatible with the PS4 console." The PlayStation 5 controller won't work if you try to connect it to the USB port on your PlayStation 4 console.
However, there are a number of ways that players from all over the world have managed to get the PS5 controller to work with a PS4 console by getting around the official guidelines. You can learn how to use the PS5 controller on PS4 in the following sections of this blog.
How to Connect a PS5 Controller to a PS4?
You can use PS Remote Play or a Bluetooth adapter to indirectly link these incompatible devices if all you have is a PS4 system and DualSense controller.
Method 1- Remote Play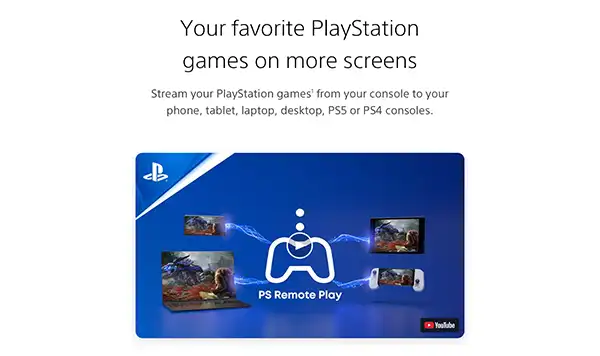 With the help of PS Remote Play, you can easily stream PlayStation games to your phone, tablet, laptop, desktop, PS5, or PS4 consoles. Learn how to use a PS5 controller on a PS4 with PS Remote Play by following the instructions given below:
Step 1: You need to download and install the PS Remote Play app for PC and Mac.
Step 2: Check that your PS4 is online and signed into your PlayStation Network account.
Step 3: Click on the "Sign In to PSN" button in the Remote Play app on your PC or Mac and follow the on-screen prompts to log into your PSN account.
Step 4: Click on the PS4 icon on the right after logging in and then the app will make an attempt to connect to the PS4 system.
Step 5: Connect the DualSense controller to your computer using a USB-C cable once the Remote Play app and PS4 are linked.
Now you can remotely control your PS4 console with the PS5 controller attached to the Remote Play. You may use the DualSense controller to play games on your PS4 through streaming on compatible mobile devices since it integrates with the Android and iOS Remote Play apps via Bluetooth pairing.
Method 2- Bluetooth Adapters
You will need to substitute a different middleman if you wish to connect your PS5 controller to your PS4 through Bluetooth without using the cloud system as a middleman.
Although the PS5 controller and PS4 console are not designed to connect with one another, there are Bluetooth adapters available in the market that can make them do so. All you'll need is your DualSense (PS5) controller and PS4 once you've got an adapter, and your controller will be operational in a matter of seconds.
Step 1: Connect your adapter to your PS4 console via an open USB port.
Step 2: Press the pairing button on your adapter after it has been plugged in. Put your DualSense in pairing mode as well once it's in pairing mode. You may notice that LED lights will start blinking.
Step 3: To enter pairing mode, press and hold the PlayStation and Create buttons on your DualSense controller. When your controller is in pairing mode, you will notice blue light flashing on it.
Before attempting to link your DualSense controller with your adaptor, make sure your PS5 is turned off or, at the very least, that the controller is completely disconnected from your PS5 console.
Step 4: When both devices are in pairing mode simultaneously, they will immediately connect and pair.
Step 5: Once they are connected, you can use your DualSense PS5 controller on the PS4 console as you would anticipate.
Limitations of Using a PS5 Controller on PS4
The availability of DualSense functions, such as audio output and haptic effects, varies while using Remote Play on different devices, and some DualSense features may be completely unavailable. Therefore gamers should be aware of this.
Additionally, using PS Remote Play on various devices may prevent access to DualShock 4 capabilities, including TouchPad, Motion Sensor, Light Bar, and Vibration.
When using your DualSense PS5 controller on a PS4, neither haptic feedback nor adaptive triggers will function. Furthermore, there are other features, such as the ability to power on your system by holding down the PlayStation button while it is off, which may not work for you too.
However, there is no need to worry about being at a disadvantage because you won't have any trouble using all the regular capabilities of your controller to play games on a console. I hope you are now aware of all the necessary information required to use the PS5 controller on PS4.
Read more: Top 10 Games of 2023 So Far
Frequently Asked Questions (FAQs)
Q.1 Can I use a PS5 controller wirelessly on a PS4 console?
Ans. No, a PS4 console and the PS5 controller cannot be wirelessly used together. You will require a PS5 console in order to update the controller's software and activate wireless connectivity before you can use it wirelessly.
Q.2 How to connect a PS4 controller to my PS5?
Ans. You can connect a PlayStation 4 controller to your PS5 by using the controller charging cable; after that, just turn on the system. Although the PS4 controller does not have adaptable triggers, you may still play games with it.
Q.3 Does a PS5 Charger Work On A PS4 Controller?
Ans. No, a PS5 charger won't function with a PS4 controller. There are two major ways to charge the DualSense on the PS5 controller: using a charging station for the PS5, or by connecting a USB Type-C cable to the connector.
Q.4 How do I transfer data from my PS4 to a PS5?
Ans. A Wi-Fi connection, cloud storage, or a USB flash drive can all be used to transfer data between a PS4 and PS5.
Q.5 How do I upgrade my PS4 games to PS5?
Ans. Open the PlayStation Store on your PS5, sign in to your PlayStation Network account there, and then look through your Downloads library for the game you wish to upgrade. Choose the PS5 version to download by selecting the three dots next to Play Game, then select Download. Note that only some of the digital game purchases will be compatible with this.
---
Sources:
---
Related Post