How to Delete Kik Account (Permanently or Temporarily)
Updated On August 18, 2023 | by Gaurav Kumar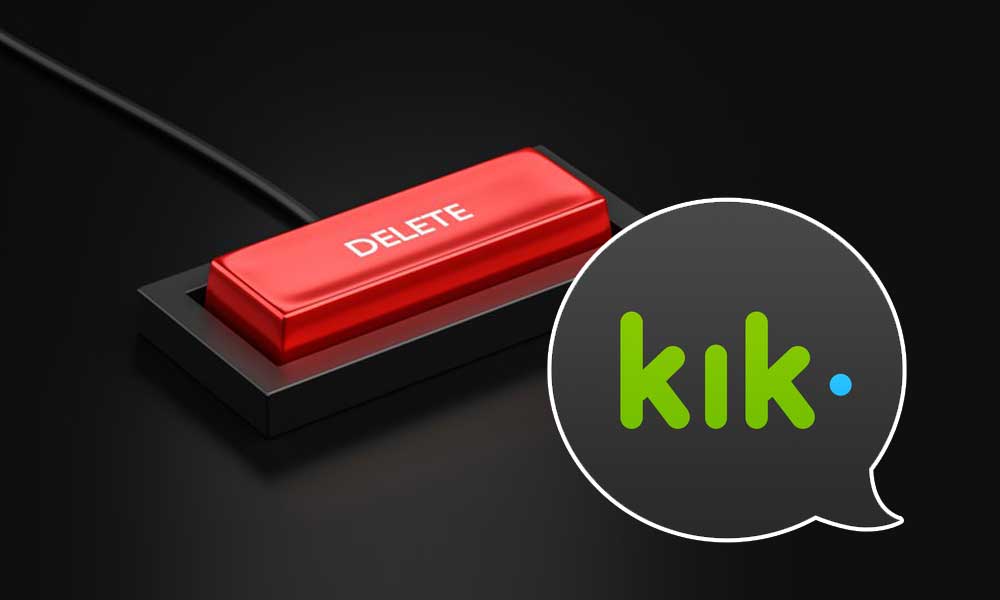 Many of you are familiar with the Kik messenger app, which is very popular among youths. But there are some dangers to using this app, so users want to delete or deactivate their Kik account. That's why we have come up with the most straightforward steps to follow for how to delete Kik account.
This has been a query for a lot of people regarding account deletion on this app. Therefore, today, we will try our best to remove all your doubts regarding the Kik account deletion process. But before that, let's know something about the platform and why people want to delete their accounts on Kik.
Kik is not much different from platforms like Facebook, so if you know how to delete or deactivate your Facebook account, you can easily do the same to your Kik account as well.
How to Delete A Kik Account?
After going through the above section, you must have a pretty good idea about Kik delete accounts. In this section, you will be knowing about the processes to delete your account permanently as well as temporarily.
Steps for Permanently Deleting Kik Account
Listed below are the steps by following which you will know how to delete your Kik account permanently.
Go to the Kik account deletion portal and fill in your credentials and a reason for deactivating your user account.
Then tick "✔" on the below box.

Now tap on "Go" button.
After that, you'll receive an email from Kik, just open it.

Click on "Permanently Deactivate" and check out other essential instructions.
[These steps to permanently deleting your Kik account are the same for Android and iOS users.]
Now your Kik account will be permanently deleted and you will not receive any notifications. Moreover, your username and profile will not be visible to other users of the messenger app. You can not reactivate the deleted account again or if you want to use this app again, create a new account again.
Steps to Temporarily Delete Your Kik Account
Following are the steps by which you can know how to deactivate Kik temporarily:
In your web browser, you have to visit https://ws.kik.com/deactivate website.

Enter your registered email address.

Hit on the "Go" button.

Now you'll receive an email from Kik to deactivate your account.

Click on the "deactivate" button.
Remember, you can anytime reactivate your Kik account after temporarily deactivating it.
Why Should I Delete My Kik Account?
However, this app claims that it has the finest privacy features but still does not provide better security to users. So here, some prominent reasons why you should deactivate your Kik account are listed below.
Online Threats and Exploitation: It is difficult for investigators to investigate exploitation cases and get information from the company. Anybody can use this app for online threats and exploiting others, especially children, and researchers will not be able to gather any information through the app.
No Parental Control: In order to understand the role of social media in a student or child's life, minor users should seek permission before using this app. But there is no parental intervention available with the messenger, so they can enter the false birthdate and easily use it.
Users Can't Check Identities: This app does not need a valid email address to log in, which makes it so hard to verify someone's identity. It can lead to various scams, exploitations, and real-life abuse.
Inadequate Privacy: There is no end-to-end encryption offered by Kik messenger app, which means the service can go through all your messages and share your personal details with a third party. Besides that, your IP and location are also visible, so it is easy for hackers and fraudsters to cut off your texts and blackmail you.
These are some reasons you should not use the messenger app and prevent yourself from cybercrimes. You can also go for other various safe and sound online messaging apps that keep your data safe from hackers and cybercriminals.
How to Delete or Deactivate My Kik Account Without Email?
If you've forgotten your Kik email address and username, you won't be able to delete your account on Kik. However, you can still contact customer support for assistance and get guidance to deactivate your Kik account without any details.
How to Deactivate or Delete My Children's Kik Account?
As we have mentioned above, there is no parental control available with this app. So if you found your kid's profile on Kik and want to delete it, follow the steps listed below:
Firstly, write an email to safety@kik.com with the subject of Parent Inquiry.

You must mention the email address and username along with the inquiry email.

Along with that, you must specify the reason to delete your kid's Kik profile.

Otherwise, if you have access to your child's email account, you can do this on your own. Moreover, you can get this email and username details when you log into their Kik account and then click on the gear icon in the top left corner. You will get your child's display and username for their account deletion.
What Should I Do if Someone is Harassing Me on Kik?
If someone is tormenting you on the platform then do the following listed below instead delete your Kik account:
The first step is to quickly report the molester by sending an email to safety@kik.com. This will bring you together with Kik's Safety Center to manage your condition. Besides that, you can also report the user by using "Report User" option rather than blocking.

Stop communicating with the harasser and do not provide any information to him/her or meet personally.
Inform your guardians about it, if you're a minor.
You can also inform the local cyber police about your situation.
If you want to block the molester, you can simply follow the steps mentioned below:
Go to your chats.
Tap on the username at the top of the chat.
You'll see three vertical dots in the top right corner. Click on them.
Now tap on the "Block" option and confirm.

If you want to unblock a particular user, go to the Block List in its privacy settings and unblock anyone by clicking on the specific username.
Also know about the advantages and disadvantages of online dating.

How to Reactivate a Temporarily Deactivated Kik Account?
After deleting your Kik account, if, at any later stage, you feel you need to reactivate it, you can easily do that. It is a very effortless process to do. However, as also mentioned before, you will only be able to recover your account if you had deleted it temporarily.
But, if you had gone through the Kik permanent deactivation, then there is no way left by which you can recover your account. After permanent deletion, you lose all your data and if you want to join Kik again, then you have to create a new account.
However, you can create a new account with the same old username of yours, but it can only happen if some other person does not already take that username. To reactivate your deleted Kik account, it is required that you remember your old username and password of your account.
Otherwise, you won't be able to recover it. Also, when reactivating your account, you have to do this through the mobile app, as it cannot be retrieved through the official website.
Now, without talking much, let's see the steps to deactivate Kik account:
First, you have to install the Kik app from your phone's app store.

By opening the app, you will see a login form, where you have to enter your username and password.

Click on the login button and see if you can enter your old Kik account.
By following the above steps, if you are not able to log in and receive an "Account Terminated" message. It means that your account is permanently deleted and no longer exists, therefore, you will not be able to enter your old user account and there is no way by which you can recover it.
Best Kik Alternatives
After knowing the security and privacy features of Kik app, you must be looking for a better alternative. So here are the top 5 alternatives to the Kik messenger app which you can use without any security issues.
Signal Messenger
When it comes to security and privacy, then Signal Messenger is the finest choice for that. It keeps your chats safe with your family, friends, and more. You won't believe even Mark Zuckerberg uses this app to protect his privacy. This is one of the most secure messaging apps which is totally free to use.
Your chats are end-to-end encrypted, and it offers various security features such as self-destructing messages, PIN prompts, biometric authentication support, and more. The signal app lets its users create group chats and voice or video calls without ads and trackers.
Besides these amazing features, many people still don't use this app. Also, there is not a wide variety of stickers available for children, and it causes some bugs when you use it on iOS devices.
Viber
Viber is the most user-friendly app for messaging that is very much popular in the Middle East or Central and Eastern Europe. This app has end-to-end encryption so that nobody can track your chats. With this app, you can make group chats or calls, and it can be used on desktop and mobile as well.
Viber Out has a unique feature that permits its users to call landlines, which costs a modest fee. There are various unique emojis or stickers available in Viber. Moreover, it also allows message editing after sending them to others.
However, there are some drawbacks of Viber too, there is no option to block callers and this app is not available everywhere in the world. Besides that, you can get annoyed by the ad inserts while using the app.
WhatsApp
We all know about WhatsApp's popularity around the world, but it also has some hidden controversies and criticism. This app is extremely easy to use and end-to-end encrypted and does not cost money to use it.
No matter where you are, use WhatsApp to connect with your family, friends, and relatives. You can also find Forex WhatsApp groups with trade unions if you're a budding foreign exchange.
Besides that, there is a backup available for your messages and two-factor authentication support that adds more security to your WhatsApp account. If you want to use this app on a desktop, you can do it by WhatsApp web login and easily access your chats on Windows and Mac devices. But after it is owned by Facebook, there are many questions raised about its security.
WhatsApp can share your data with the meta companies, and Google can index your group invite links. This means that your chats and conversations can be exposed.
Stars Messenger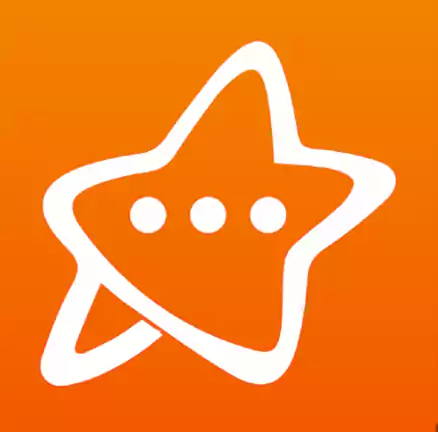 Stars Messenger is a good alternative after Kik account deletion as it is a private and fun messaging app for all. There is a Start Pin that keeps you safe from spam, creeps, or bullies, and is a very safe app for kids. You can create private groups of your family, friends, or classmates, and share photos, audio, or video messages.
You can send colorful messages as this app offers multiple fonts and colors. The best thing about Stars Messenger is that no stranger can connect with you through this app. Apart from that, your messages are not end-to-end encrypted.
Telegram
Telegram is an extremely easy-to-use app that is 100% free with over 500 million active users. Your messages are highly encrypted and self-destruct. It keeps your chats safe from hackers and delivers texts faster than any other messaging app.
You can create Telegram groups holding up to 200,000 members. Moreover, you can sync and access your messages from various devices, and it also allows you to customize your messenger and become more expressive.
Apart from these qualities, Telegram may collect basic data about your contacts on the phone. Additionally, it does not provide security in group chats and there is no backup feature for the secret chats.
Read Next: The End-to-End Zoom App Guide: Features, Plans, Guide, and Support
FAQs
Here are some questions regarding how to delete your Kik account, asked by multiple users.
Q. Does Kik Delete Inactive Users?
Yes, on the basis of Kik's terms and conditions, the app can terminate your account if it is inactive for a long time and reclaim the usernames.
Q. What Does Deleting a Kik Account Do?
If you delete your Kik account, your profile can not be recovered again, and it will stop popping up messages and notifications. Your username will not be visible to other users and the profile will be out of reach.
Q. Why Am I Not Able to Delete My Kik Account?
There is no option in the Kik app to delete your profile. For this, you have to go to the account delete page on your browser, and then follow the step to step guide to deleting your Kik account.
Sources:
Related Post