How to Use Roku TV to Level Up the Entertainment Game?
Updated On August 16, 2023 | by Gaurav Kumar
The evolution of technology has entirely transformed the digital world. The streaming of videos gained more popularity with the rise of cord-cutters. Roku also has a contribution to it. Users can connect a Roku streaming stick to the television to enhance their video-watching experience.
Roku TVs are also a part of the living room for many users globally. These just need stable internet connectivity. Now that you can even stream local channels on Roku, it's all set to upgrade your entertainment game.
So if you are also curious to know what is RokuTV? what is Roku stick? Or how does a stick work? Digging deeper will help you understand how helpful it is to bring it home.
What is Roku?
Want to know who pioneered streaming videos into our living rooms? It's Roku: An American Brand that conquered this debate of how to stream video in homes with its hardware digital media players. It was founded by Anthony Wood. But, what is it and how does it work? We will uncover answers to all these questions in successive sections of this article.
The company was launched in May 2008. It was developed to serve as a stand-alone set-top box for its recently introduced partnership with Netflix. TV manufacturers provide the technology helpful in making Smart TV sets more affordable. Users can access streaming media content through the devices offered to them.
Let's consider that Roku players, such as TVs, are far better than any other Smart TVs. They provide ease of access to the contents and a user-friendly interface. For example, it is smooth and easy for users to connect their TV with the Roku Remote, manage the volumes, and execute similar operations.
In other words, users can quickly stream video content over the internet to their homes in real-time by deploying these players. Additionally, users can also access these devices on their laptops, PCs, tablets, smartphones, etc, and even use a web browser on it. Numerous other streaming media devices offered by Roku are accessible on digital devices. Along with this, it releases newer software and hardware versions daily for its customers.
How is Roku TV Different From Other Smart TVs?
Roku TV vs. Other Smart TVs. To distinguish between them with better clarity we need to dive deeper into this. So, we will discover all the essential things here.
| | |
| --- | --- |
| Roku TVs | Other Smart TVs |
| Intuitive Interface | User experience is OS-based |
| Cheap price | Expensive |
| You need not have a cable | You need a cable |
| Simpler user interface | Sometimes user's interface is complex |
| Upto 4k video quality is supported | Video quality varies from model to model |
How Does Roku TV Work?
Simple interfaces generally become popular among users. That's why the one-connection set-up and minimalist interface of these devices make them a preferred choice for users to stream their favorite content. Not only this, users can purchase, subscribe, install, or download the content they want to interact with.
Now, let's know, How does Roku TV work? In terms of functioning, all its devices work in the same manner. Users must ensure an active internet connection to turn on their work mode. Although users can use it offline too. They have to establish an active internet connection for them to utilize it completely. Here, is a list of the general elements you must know about how does a Roku TV work;
Ensure an active internet connection. Additionally, it provides the ability to connect the device to Ethernet using a cord.
Set up a Roku account to begin using the device.
The "Home Screen" is the first interface users encounter after setting up the account.
The rectangular boxes present on the right side of the screen are the apps, also called channels. Users can customize the channels according to their preferences.
To access the channels, users need to tap on them. Either, the users can directly watch the content, or they may need to subscribe to it by paying the fees. For this process, users require a second device and then log into the account on their TV using the credentials.
"Home Button" is the shortcut to help users access the Home screen whenever they want to.
"Play," "Pause," or "fast-forward 30 seconds" is the most commonly used voice commands that users use through the in-built microphone present in the remote.
It also has a universal search feature where you can search the content. Either, using its title or an actor's name.
Users can add new channels from its Store and customize their home screen by adding the channels of their choice.
Like other smart TVs, Roku TV supports casting, mirroring, and sharing functions through Android or other sharing devices.
What Can You Watch on Roku?
As users can stream anything on its TV, it is its fascinating feature that allows users to stream content as per their interests. It is the best way to utilize it once the setup is done. Apart from this, users can explore the streaming apps available to stream the content they are interested in.
The major streaming services have their apps on them. Let's count the names of a few, for example, Netflix, Hulu, HBO Max, Disney Plus, and CBS can be activated on Roku. Users can download music from streaming platforms such as Spotify and Pandora. Along with this, video streaming apps, such as; YouTube and Pandora, are also available. Amongst the list of channels, users are familiar with Vevo, Adult Swim, Sony Crackle, etc.
If you want to add channels to your Roku TV, follow the instructions mentioned below;
Go to "Home."
Navigate to "Streaming Channels" by scrolling down using the direction keys on the remote.
Click "OK" to go to the Roku Channel store.
Search for the apps you want to add to your Home screen by voice command or locating them using keys.
Well, if you are not sure about how to use the TV for streaming? Stream your shows or events of interest. You can even access platforms like Twitch on Roku with just a click. You can customize your Home screen by adding some free channels, such as
Pluto TV
Sony Crackle
Roku Channels
Tubi
Popcornflix
YouTube
Vudu
What is Roku Stick & How Does Roku Stick Work?
Roku Stick is Roku's streaming player. Let's learn more about it.
It is one of the smallest and most compact products on the market, released by the company.
It is a flash-drive-sized device that users can plug into the HDMI port of the device.
It helps deliver streaming content over the Internet.
It helps its users subscribe to thousands of video channels, either free or subscription-based.
In addition to this, it is flexible enough to deploy any of the Roku players from its family. Users need to connect the stick to the TV's HDMI port.
Additionally, users can connect it to the remote or the Android device to control it.
Also, it does not support a headphone jack in older players. So, if you are planning to buy one, do make sure you don't overlook this part and go for the advanced products if you want such technology inside your Roku stick.
How to Use Roku Stick?
Roku streaming stick allows for the addition of thousands of channels for streaming. But, users need to set up a stick to use Roku TV for their entertainment. Here are the steps to follow:
Step-1 Insert the stick into the HDMI port, which is not in use at the back portion of your television.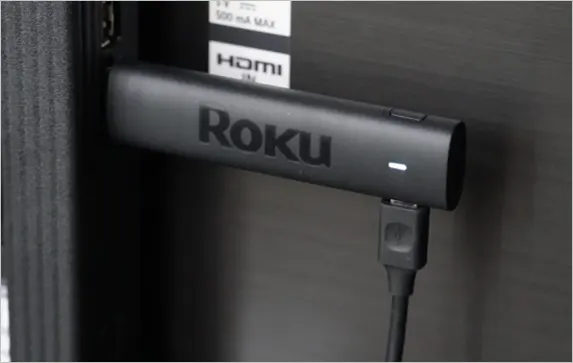 Step-2 Turn "On" the TV.
Step-3 For use, set it to the correct HDMI input.
Step-4 Insert batteries into the Remote to use it for streaming control.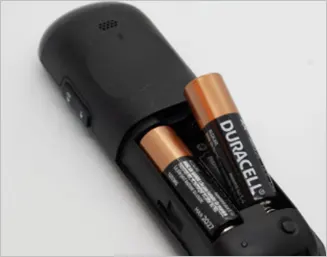 Step-5 Follow the on-screen instructions.
Step-6 Set up a Roku account or log in with credentials.
Step-7 Add channels of your choice and enjoy.
How Much Does Roku Cost in a Month?
This is a common question that strikes our minds about its cost. Well, there are a variety of price points on which it is available. If the user wants a simple one, they can get it with a price range starting from $24. From that, $1000 can also be charged for the huge ones.
In addition to this, the subscription fee is zero. However, if the user wants to access HBO, Netflix, or anything else, they have to pay a subscription fee as per platform charges. Not only this, it has a minimal interface which is a preferred choice over the other smart TVs.
Bring Roku to Your Home
Want to amplify the fun? Say goodbye to old-school content streaming and welcome the advanced technology-oriented Roku. Upgrade your entertainment game by bringing it home. In case users are wondering, how does Roku work with the Internet? Well, it is simple. They only need to connect it to the internet and start streaming content they are interested in.
FAQs
Q. What is a Roku device?
Ans. Streaming products offered by the company are called Roku devices. These are categorized into three categories of streaming media devices.
Set-top boxes
Streaming sticks
Roku TVs
Roku stream bars
Q. What is Roku TV and How Does it Work?
Ans. It is a streaming video player. This means it allows its users to stream video over the internet in real time. In addition to this, it is compatible with tablets, smartphones, PCs, laptops, etc.
Q. Do You Have to Pay For Roku?
Ans. There is constant confusion among users about whether is it free or not. There is a variety of price points for bringing it home. Users can opt for the choices they find most precise to their taste.
Q. How to connect a Roku Player to Your TV?
Ans. You can connect it to your TV in just four simple steps. If you own Samsung TV, you can connect Samsung TV with Roku and enjoy the content. Here are the steps for quickly connecting the player to your TV.
Connect the streaming stick to the TV's HDMI port.
Pair the remote with the WiFi connection for uninterrupted streaming.
Now, connect it to WiFi to set up the rest of the process.
Follow on-screen instructions.
Log in to your Roku account
Click to continue streaming
Sources:
Suggested Post: How to Connect Roku TV to WiFi Without a Remote
---
Related Post