Everything You Need to Know About Using a Web Browser on Roku
Updated On May 10, 2023 | by Gaurav Kumar
Roku is one of the most popular streaming devices that allow users to access several streaming platforms on their TVs, including Netflix, Hulu, and Amazon Prime Video. Although Roku devices offer a fantastic user experience for streaming entertainment, some users might be curious whether they can also use their web browser on Roku.
There are browsers on many smart televisions. For instance, every smart TV made by Samsung has access to its own web browser. Additionally, Amazon Silk can be downloaded by owners of Smart TVs and Amazon Fire TV devices. So, does Roku have a web browser? Well, you will get to know it once you are done with this blog.
In this article, we will provide you with all the required information about the Roku web browser and how to use the internet on Roku TV.
Does Roku Have a Web Browser?
No, Roku doesn't have a built-in Roku browser that can allow users to use the internet on Roku TV. But no worries, because this doesn't mean that there aren't ways to use the internet on a Roku device.
Screen mirroring is one method of using the Internet browser on Roku TV. You can display the screen of your computer or smartphone on your TV using screen mirroring. In addition, the Roku Channel Store also allows you to download a third-party web browser app.
But most of the third-party Roku internet browsers come with certain limitations and that includes the inability to play videos from some streaming platforms and privacy concerns. It's still a great feature that you can use if you frequently use your Roku device.
How to Get a Web Browser on Roku TV in 2023?
Roku still lacks an integrated web browser as of 2023, but there are a few hacks that users can employ to install a web browser on Roku TV. You can try the following techniques:
Screen Mirroring
Screen mirroring is one method of using a Roku device to access the internet. You can use this feature to cast the screen of your computer, tablet, or smartphone onto your TV. After you've done this, you can browse the web on your TV by opening your favorite web browser on a Roku device.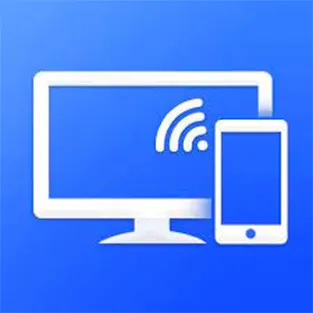 You must check that your computer, tablet, smartphone, and Roku device are all connected to the same Wi-Fi network in order to enable screen mirroring.
The screen mirroring option can then be enabled by navigating to the settings menu on your device. Once enabled, open the settings on your smartphone and turn on screen mirroring as well. Finally, on your mobile device, choose your Roku from the list of available devices, and you are all set to use the internet on Roku.
Use Third-Party Apps
Third-party apps are another option to obtain an internet browser on Roku TV. While Roku doesn't have a built-in web browser, you can get third-party apps with online browsing features from its Channel Store. Web Browser X and Web Video Caster Are a few of the well-liked choices.
You can download a third-party app by visiting the Roku Channel Store. Once you've located it, select "install." Open the app and begin exploring the web after the installation is finished.
Best Web Browsers for Roku
1. Web Browser X:
Web Browser X is one of the most popular web browsers for Roku. It allows customers to stream internet videos, access social media sites, and surf the web using their Roku devices. The application supports both full-screen and windowed browsing modes, as well as an intuitive user interface.
2. Web Video Caster:
The Web Video Caster app is really useful because it allows you to use the internet and watch online videos on your Roku TV. This app allows you to watch videos from various websites directly from your iOS or Android device. You can easily enjoy all of your favorite videos on the big screen with the help of this app.
Final Thoughts
While there isn't a built-in web browser on Roku devices, users can still download and use third-party web browsers. These browsers can offer more cost-effectiveness, enhanced user experience, and access to a broader variety of online material.
However, there are a number of drawbacks to take into account, such as restricted functionality, difficult navigation, security threats, and a lack of official support.
The decision to utilize a web browser on your Roku device or not is completely subjective and is based on your own requirements and tastes. Before choosing to add a web browser to your Roku device, keep in mind that it's crucial to thoroughly assess the benefits and drawbacks of the same. We hope that you are now in a position to make an informed decision.
Frequently Asked Questions (FAQs)
Q.1 Can I get Google Chrome on Roku?
Ans. Sadly, there is no official Google Chrome app for Roku. But if you really want to use Google Chrome on your TV, you can easily mirror your screen from another device.
Q.2 Are all websites compatible with Roku web browsers?
Ans. No, not all websites are compatible with Roku web browsers. Some websites may not load correctly or at all due to compatibility issues.
Q.3 Does Roku offer customer support for third-party web browsers?
Ans. No, Roku does not officially support third-party web browsers. If you face any problems, you should look for help from the web browser's developers or a community forum.
Sources:
---
Read more: How to Watch Twitch on Roku in 2023
---
Related Post