15 Strategies to Promote Positive Customer Reviews for Your Brand or Business
Updated On November 3, 2022 | by Kamal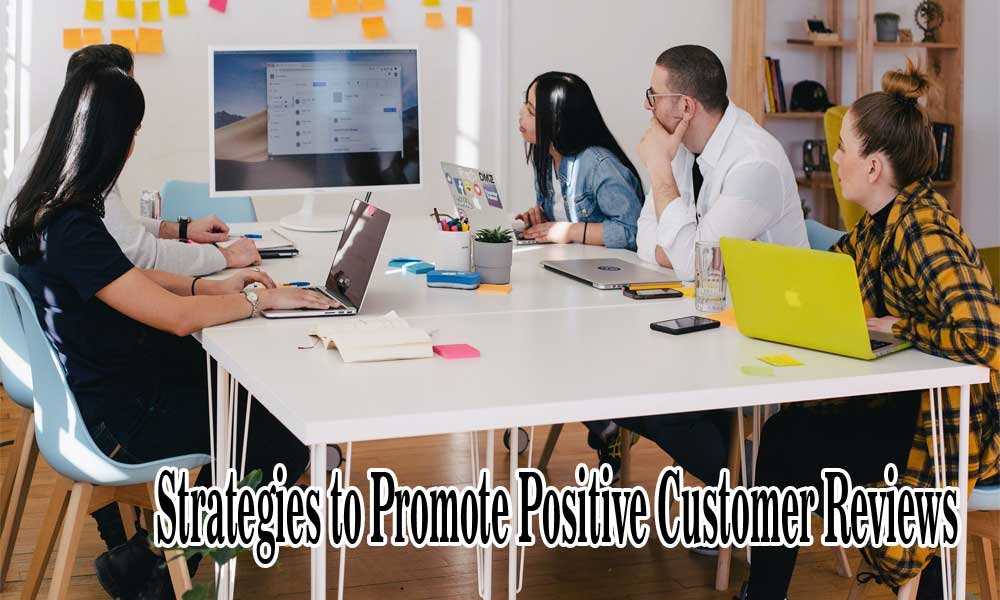 Customer reviews have become a crucial part of how brands and businesses are judged nowadays. In fact, online reviews contribute to a company's success and success in attracting future customers. What's more important, however, is the strategies that you can use to make your company's reviews stand out among the rest. Here are fifteen ways that you can encourage customers to share their opinions about your brand or business!
Identify the Right Moments
If your customers are already interacting with you on social media, you can wait for an opportune moment to encourage them to give you a review. For example, you could use a pop-up or message box that allows the customer to say how the experience was and then prompt them to leave a public review on Google or other platforms.
Choose A Channel That Works for You at Scale.
Having a plan for how you're going to go about getting reviews is very important, but this plan needs to be up-to-date and flexible. It can be methods like SMS, email marketing, or social media marketing, and you can choose the one that works best for you.
Ask the Customer in Person
When there is an opportunity to request a review in person, it's best to do so. In-person interaction makes an impression, and it is a great way to get customers to leave reviews on your site.
Begin with an Open-ended Question
The best way to get reviews from customers is, to begin with, an open-ended, non-threatening question like "What did you think of our experience?" You mustn't ask for a specific answer because it won't work out in your favor. Instead, start by asking them a variety of open-ended questions.
Reward Employees Who Gain Positive Reviews
Rewarding employees who get great reviews is a great way to increase your company's overall positive reviews. You can do this by rewarding them with a bonus, commission, or even a paid day off.
Exhibit Great Reviews
This strategy is all about creating a positive image for your company. By displaying good reviews on your company's website, you are exuding confidence in your company and creating an image that will make customers want to write a review of your business.
Incentivize Customers to Provide Reviews
Incentivize customers to provide a review by offering them something a little bit extra for their effort. To make this easier, consider creating an internal program where all customers can earn points by leaving reviews.
Respond to Every Review
You might not believe this, but negative reviews are often more potent than positive ones. So if you respond to every single negative review, it will help you gain more positive reviews in the future. Alternatively, this strategy for removing negative reviews might be used. This is because the customer will see that you're part of the solution instead of the problem.
Dominate Your Social Media Presence
Ensure your company is on every popular social media platform out there. By using each of these social media platforms to promote your reviews, you will be able to reach a broader audience and potentially gain more reviews from consumers that may not have heard of your business yet.
Launch a Local Influencer Campaign
Local influencers or bloggers can be a great way to create buzz around your brand and build your social media presence. Try hiring a local influencer or setting up an influencer campaign to get more people talking about your business.
Provide Best-in-Class Service and Products
Providing customers with a great experience will ensure that they are more likely to leave you a review, and it'll also help your business in the long run. Try focusing on your strengths and build upon them.
Use SMS Text Messages to Solicit Reviews.
You can use text messaging as a way to get customer reviews on your business. You can do this by creating a campaign through promoted advertisements or sending it directly through an SMS marketing solution.
Give Your Customers a Positive Review First.
Customer retention goes hand-in-hand with customer satisfaction. You can look into ways to retain customers by giving them the sense that they are valued and important in your business. The simplest way to do this is by providing them with positive reviews. First, this will encourage them to leave positive reviews on your site as well.
Optimize Your content
Optimizing is the act of making your business's website easier to read, easier to use, and ultimately more attractive to customers. With the right website optimization tools, you can make a huge difference in how customers perceive your business and convince them that it's time to leave a review on your site.
Create Different Channels to Leave Reviews
You can make it easy for customers to leave a review by creating different ways to do so. If they're interacting with you on social media, give them the ability to leave a review behind on each of those platforms. You can also ask them for reviews through SMS, email, or in person at your local center of business.
Reviews help customers to feel more comfortable when they're purchasing a product or service. If a customer leaves a positive review, it can mean big things for your company as it will easily reach more customers.
Related Post