Starting Your First Business? Avoid Making These Mistakes
Updated On September 18, 2023 | by Jonathan Harvey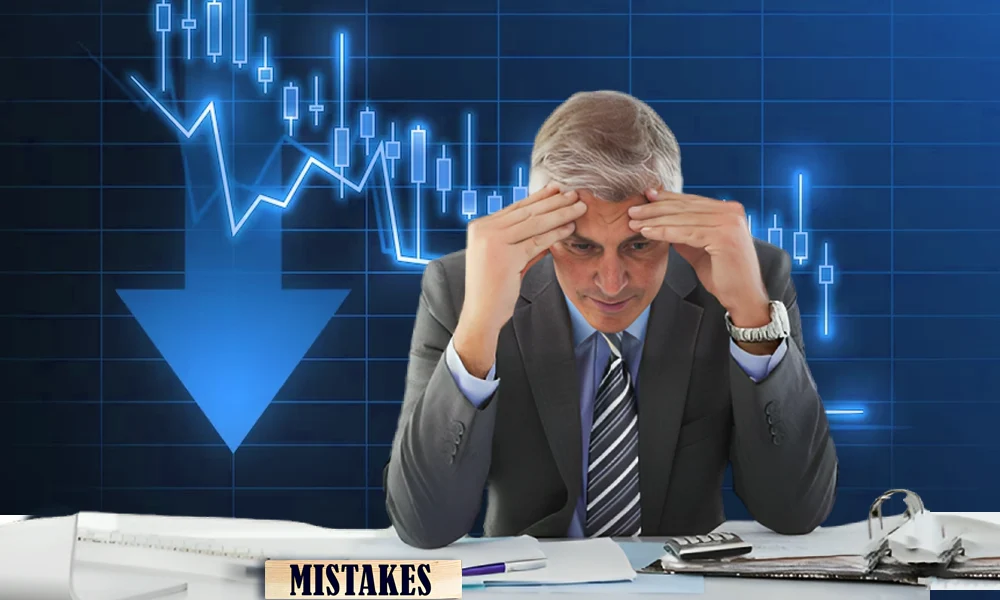 KEY TAKEAWAYS

A solid business strategy supports an entrepreneur's goals like doing thorough market research and creating plans to avoid sudden losses.
Focusing on long-term benefits instead of expecting instant returns will establish the company as a trusted brand.
Managing your finances should include securing funds to attract investors, getting insurance coverage, and installing accounting software.
Since there are so many emerging businesses all the time, it might seem as if starting your own should be a walk in the park. However, breaking into your chosen industry comes with plenty of finer details that you can't ignore.
In order to achieve success, you must pay attention to the errors made by previous entrepreneurs. Many new businesses don't make it past the first few years, so if you want yours to survive, you will need to avoid the following mistakes.
Rushing Your Business Plan
Before you start the process of setting up your brand, you need a thorough plan that outlines your initial steps and expectations. It needs to be well-structured and organized to provide your company with basic symmetry for the early stages.
To secure funding, you will certainly need a solid business plan to attract investors or lenders. If you rush this step, it will prove dangerous for the foundation of your company from the start.
Having a strong team always helps in creating a strategy that fulfills short-term goals while focusing on long-term standing. While consistency is something that adheres to a volatile market, your company should have a backup plan that reduces the chances of stagnation.
In the graph below, you can see that there is a constant growth of small businesses over the years. Creating a strong business plan is therefore necessary to stay ahead of the competition.
Forgetting Insurance
Business insurance protects your startup from potential risks that could threaten your survival in the market. Different kinds of insurance are intended for different purposes.
For example, general liability insurance coverage protects brands in the event of common accidents such as property damage or false advertising. You may set out with no intention of needing insurance, but this can be a huge error.
It is always sensible to integrate insurance coverage to protect your finances in case of any unexpected loss.
Underestimating the Value of Market Research
There is no such thing as too much market research. The more you gather from the outset, the stronger your company will continue to grow. Learn as much as you can about your niche within the industry.
You should also work on identifying the most valuable demographics for your service or product. Use varied methods of gathering market research for a richer, fuller understanding of your target audience.
Never ignore your competitors in a similar niche as yours. It will help you create a unique roadmap for your product and services. Learning and researching should never cease because it helps with continuous innovation.
Ignoring Customer Feedback
When you make it easy for customers to leave feedback, you are indirectly strengthening your brand's future. Pay close attention to all kinds of feedback.
It will give you a realistic understanding of what your customers think about your product or services and what to offer them. A company that ignores customer feedback sets itself up for failure.
Be aware that changing your strategy is normal for any brand and customer feedback helps in creating that change for the better.
Failing to Manage Finances
Staying on top of finances is one of the most necessary aspects of running any successful business. If you aren't naturally confident with this, find a reliable and trustworthy accountant to outsource your finances.
An otherwise promising new company can easily fall short of its potential by mismanaging its money. To keep track of your finances you can also install accounting software.
Managing your taxes efficiently is a key factor that contributes to the success of your brand especially at the beginning. You need to take into account the initial funding cost, physical supplies, professional services, price of licenses or permits, office space requirements, etc.
DO YOU KNOW
According to the U.S. Census Bureau, 64% of small business owners use their personal savings and money from their families to start a business, while 16.5% take out a business loan.
Expecting Immediate Growth
It's natural to feel somewhat impatient in the beginning as a new business owner. You are understandably keen to see your company expand and thrive. However, expecting instant growth too soon can risk collapse.
Growing a business is all about identifying the right opportunities, not forcing them. Similarly, you must be able to spot a chance for growth and seize it when the time is right. Developing a strong business intuition involves learning which risks are worth taking.
You will stand a better chance of nurturing a strong and long-lasting company by avoiding the above mistakes.
---
Related Post