6 Effective E-Commerce Link Building Strategies
Updated On April 14, 2023 | by Kamal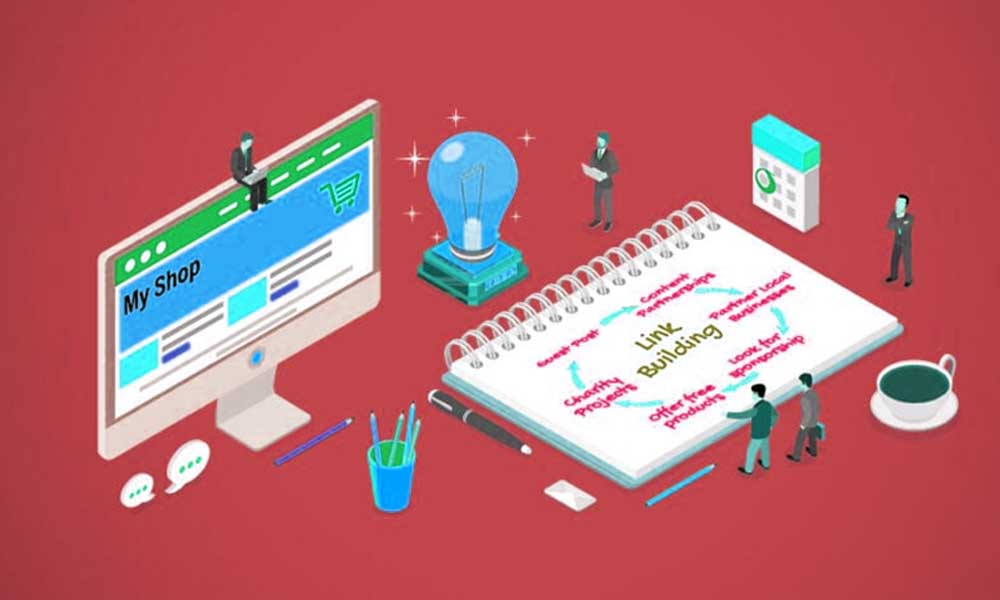 One of the most important things to remember when you are working on building links is to make sure that you place the links on pages that Google already indexes. It also takes time for Google to index pages, so it is important to avoid using spammy links. Instead, you should use a variety of high-quality links. Creating a mutually beneficial relationship with link-givers is one of the best ways to build links.
Creating a Mutually Beneficial Relationship with Link Givers
For a few years now, SEO managers have relied on e-commerce link-building as their main strategy. One of the most effective e-commerce link-building strategies is to build relationships with the website owners of relevant content. By offering free product samples, website owners can garner mentions on other websites. These mentions can help your site gain more visibility and, in turn, more conversions. However, this tactic is often overused. A better alternative is to be more creative and find other ways to gain links. One of the most effective e-commerce link-building strategies is to create a brand ambassador program. This approach uses your loyal customers as walking, talking advertisements. In exchange, they can promote your brand and help you get your needed exposure. Influencer marketing also involves engaging with a financially motivated contributor who shares your passion for the brand. As a result, they may be able to generate more sales than if they were simply passively promoting the brand.
Identifying Your Audience
Identifying your audience is a crucial part of successful e-commerce link building. While link building is complex, it can yield great results if you know your audience. This means knowing what they're looking for, where they are coming from, and how to cater to their needs. By understanding your audience, you can create a link-building strategy that will work for your business. The best way to identify your audience is to understand their behavior and needs. The goal is to create content that your audience will want to share. You may not have much to offer if you're a new business. However, you can be helpful and offer to publish your content. Moreover, you should follow FTC guidelines for disclosure and evaluate your outreach campaigns. You should have specific metrics for your outreach campaigns and set goals for each.
Creating Valuable Content
As an eCommerce website owner, you must create valuable content to draw in links. Links from high-ranking sites improve your visibility in search engines. However, people rarely link to sites that do not rank high in search engines. Therefore, you should keep your brand voice and unique selling proposition when creating content. Your content should also meet the expectations of your readers. This will make it more likely that people will link to your site. For example, you could create an infographic based on your niche or products. This way, you can recycle your high-performing content and get backlinks. You can even create an infographic from image-based content and share it on social media. Regarding eCommerce link building, you should never keep your content isolated in a silo. Instead, you should take the time to get it out there. You can start by approaching people who link to you. Similarly, you can offer your infographics to online publications and podcasts.
Creating Links From Relevant Sites
One of the most effective e-commerce link-building strategies is creating links from related websites. Relevant links come from authoritative sites that have similar content to yours. The position of the link is important, too. A link in the footer isn't worth nearly as much as a link in the body of the content. So, choose sites with high page ranks and relevant content. Creating links from relevant sites is crucial for eCommerce success. Creating links from other sites will generate traffic and help your site get listed on search engines. The best way to get relevant links is to be a guest poster on related websites. Getting links to your own site is difficult, so make sure to pick relevant topics for guest posting. Creating links from relevant sites will help you rank highly in search engines and drive tons of sales.
Creating Links From Blogs
Creating links from blogs is an effective method to boost your SEO efforts. The main reason why link building is important is that it helps boost search engine ranking. Currently, pages in the first spot in Google SERPs have an average of 3.8 times more backlinks than the other pages. By using a variety of strategies, you can boost your link's popularity. But the first step is to plan your strategy. One of the most effective link-building strategies is creating link roundups. Link roundups allow you to build links from relevant blogs. First, you must create a list of relevant posts by other bloggers. It is also essential to keep an eye on traffic and link profiles of the posts you want to include in the roundup. The more blogs in your niche link to your posts, the better.
Utilize the Power of Social Media
You need to be aware of the type of content your audience wants. You should go to the social media platform that your customer base prefers rather than Google. To produce original content that resonates with them the greatest, you can extract thoughts, conversations, and queries from this area. This is an excellent method for producing compact content and the greatest way to stay on top of online activity. By using this method, you may build up a sizable content database that will show Google that you are serious about providing content that users (online searchers) want to read. Google will rank your website higher in the search results because it believes it to be more relevant than competing websites.
---
Related Post