Creating A Winning Online Business Plan: Key Factors to Consider
Updated On September 6, 2023 | by admin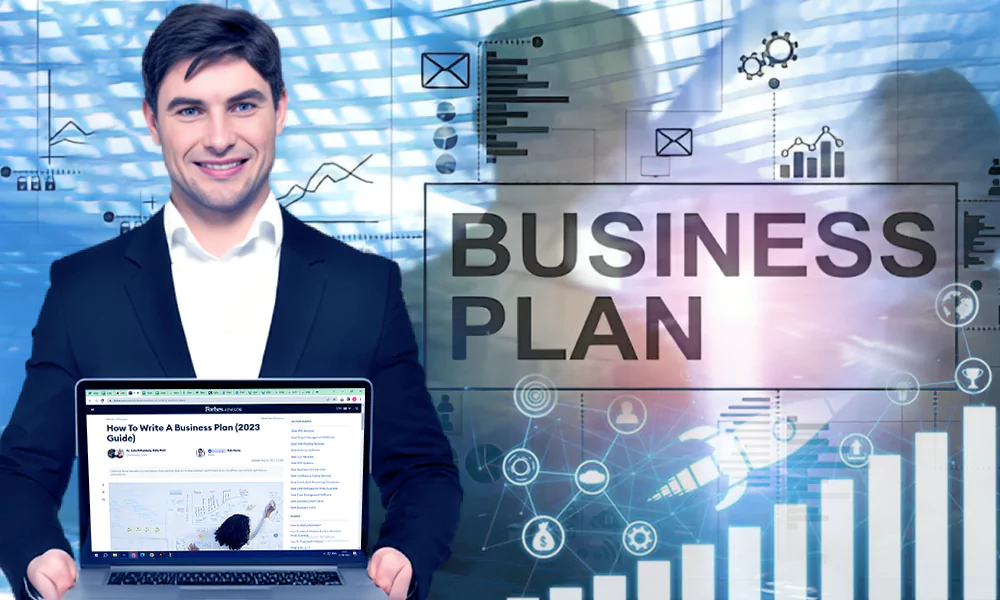 Key Takeaways

Key factors of building a successful online business plan require one to have a company plan, conduct thorough market research, pick the product and services, build a website, and have a reliable payment option.
Add your preferred marketing and advertising strategies to the business plan and at last acquire the funding from an investor.
Today, everybody wants a side hustle that can replace their 9 to 5 jobs. But they don't realize they need an effective business strategy to make it work. Also, if you're working on it with your job, it might take more time than you intended. So, take a risk, have some savings, and dive into the world of Business.
But wait, before that; You need a plan that works. Not something that you try and test but something that's proven to show results. Setting it up is one of the most necessary steps in building a successful offline or online business. It will work as a roadmap that you'll be following throughout a certain period Plus, there are several guides for writing a business plan. You can make amends in it however you want. 
This article talks about the various key factors that need to be addressed when writing a winning online business plan. So let's get started so you can be independent.
Do You Know: The business plan usually has background information on an organization, its financial projections, strategies, and targets.
Key Factors of Building a Successful Online Business Plan
Company Planning and Description
The first step is to identify the type of business you want to start. You can either follow the existing trends and products in the market or use your creative thinking to introduce something that people will love. It should be concise because you'll make decisions depending on market analysis.
Then you must provide a complete list of your company, including its name, legal structure, ownership, and any other needed information. Your roadmap should highlight the unique selling points that set you apart from others already operating in a certain industry.
Conducting Thorough Market Research
Next up, you need to do market research. This research will include the target audience, how they see that particular business, and their buying power so you know which product to sell to them and how.
Here, you also need to do a complete sweep of your competitors. Use tools available online to make this task easier for you, as they can just scrap off key information for you. After that, note down the things that are getting the most engagement and what the audience doesn't like about them so you can have a competitive edge over them and provide a solution for that.
Services or Products
Once you're done with your business details and market analysis, it's time to clear your mind a little. Take a deep breath and come back because this is the major part. You'll be choosing the products and services that you will offer to your clients. Start with only a few things, maybe three products or a couple of services. In this way, you can add more value and upsell to your previous clients.
Building A Website and Hiring A Team
Now that the basics of your business are all laid out, you'll need a website to operate. It is imperative to have a website, or else you might not become an online business owner. You need to build a website to showcase your services virtually to a large audience. As shown in the graph below, there are several pieces of information that people gather from the vendor's website.
Add this to your plan and hire a developer to do your task. Also, create a strategy for hiring a team. Initially, you can start with 2 to 5 employees, and as the growth comes with time, you can add more experts.
Finding a Reliable Payment Solution
Nowadays, it is so difficult to find a payment solution that can be trusted because of the multiple online scams. Whichever payment provider you choose, just make sure it is verified and is being used by other businesses in your industry as well. Moreover, cryptocurrencies have become the talk of the town, so if you can, add an option to accept crypto payments.
These digital currencies, like Litecoin (LTC), offer various advantages as they have lower transaction fees, can process payments within seconds, and are accessible to everyone without any discrimination. In this regard, CoinGate is one of the most well-known payment providers that lets you accept payments in cryptocurrency. 
Marketing and Advertising Strategies
Now it's time to add your preferred marketing and advertising strategies to the business plan. Nowadays, businesses rely on social media platforms to advertise their products and services, which are accessible to everyone worldwide. So it is pivotal that you add them to your sheet. Also, mention how much money you are willing to bleed to make your brand a global success.
Currently, TikTok has been gaining a lot of traction, and many businesses are using it to grow exponentially. You just need to identify where your target audience is and leave the rest to algorithms, and they will surely take your products to those people, and there's a high probability then that they might make a purchase as well.
Funding from Investors
The last but most necessary factor is acquiring funding from an Investor. If you have money to invest, that's great. But for people relying on investors, it is imperative to have clear communication about the profit sharing and all other details.
You can seek two types of funding from investors. One is Equity, according to your business projections, with a specified profit sharing with investors, and the other one is Debt, which you'll be paying back in years with interest. The choice is yours.
Final Keynotes
Your business roadmap has to be very concise and clear so you can understand it easily. This plan will be your guide as you proceed further in building a business. Make sure to keep it close, and don't hesitate to make changes to it if you think it needs a little tweaking. This will surely help you grow your brand as a successful entrepreneur. Best of luck.
---
Related Post