Creating a Brand Identity for Small Businesses
Updated On March 10, 2023 | by Alex Jones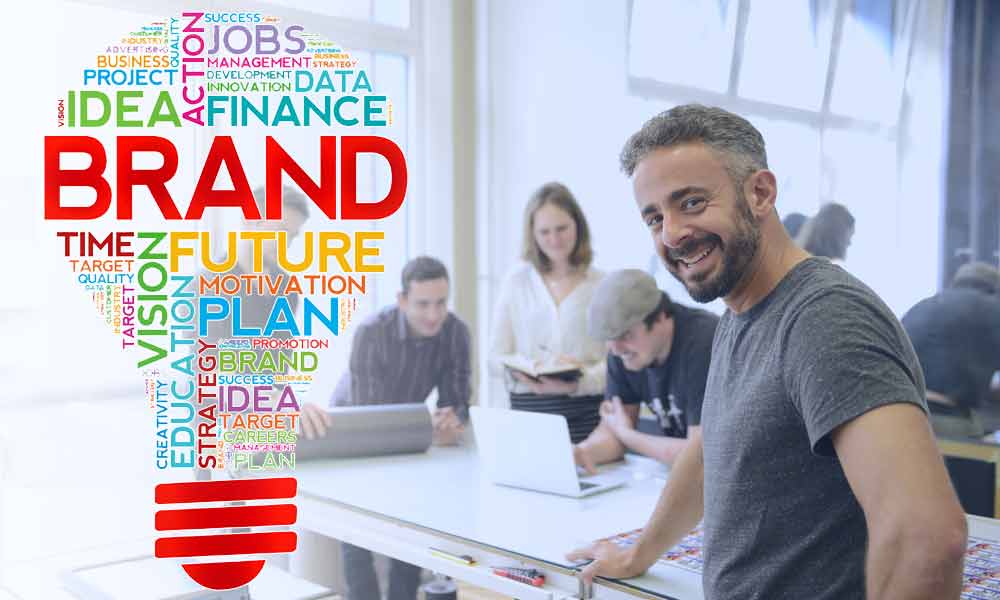 Creating your brand is an important consideration for any business, large or small. By taking strategic, measured steps in brand development, you can help differentiate your business and connect with customers. Your brand identity is a series of elements that collectively help you clearly position your business. It includes the brand's name, colors, design elements, and logo.
Brand identity is the visual presentation of your brand. It is used across channels, becoming an identifiable part of your website, social media presence, print materials, and signage. Many brands are identifiable by the logo they use – the Nike swoosh, bitten Apple, or McDonald's arches. Others are a combination of visuals, including the colors, fonts, and images that identify it.
No matter how it's defined, brand identity helps express the brand. It is one of the brand's most valuable assets and should be treated as such. When it's done correctly, the brand identity helps differentiate, distinguish, and connect.
For small businesses, brand identity is an essential and powerful element of success. Given the competition small businesses face, having an effective brand identity helps position your company and stand out. Recognition matters and brand identity helps customers find and remember what your business is about.
Below is a closer look at the main elements of brand identity for a small business. It explains how to create each element for your brand and how it's used in conjunction with others to establish a solid brand identity.
Brand Identity Elements Explained
Research the Market and Your Audience
Before launching your brand identity, you'll need to complete lots of research. Understanding the market and the products and services you're looking to sell is essential. That work often starts by looking at what your competitors are doing – how they position products, pricing, and communication with customers.
These insights will help you differentiate and create the right positioning for your brand. Several free tools can help you with this research, including Think with Google, the U.S. Census Bureau and Make My Persona.
In addition, you'll want to understand who your brand wants to speak to. By determining what your target audience is, you'll know better about how to speak to them, Among the key indications to consider in audience research is:
The target audiences of your brand's competitors
The demographics of your desired audience, including age, gender, location, and profession
Analysis of your sales and marketing results
Surveys and informal discussions with customers
Develop Your Story
Behind every great company, there's a story about how it came to be, what it is trying to achieve, and its growth trajectory.
Developing the story of your brand's journey is a way to connect with your customers. The brand story helps to humanize and personalize your brand and shows how it grew from a glimmer of an idea to a reality.
By incorporating your brand's story into messages, marketing, and website, you can help maintain the brand's roots and essence.
Here are a few questions to ask to help develop your brand story:
What motivated you to start the business?
What principles guide you in moving the business forward?
What are your business's core values and how do your products and services reflect those values?
What pain points are your customers are facing?
How does your brand solve those pains?
Where do you see your business in the next five or 10 years?
Choose a Color Palette
The colors you use are part of your design trinity, which also includes the typography and logo. Color theory is a scientific approach to understanding how colors work together with other colors. The color theory also helps you understand the emotional reactions that seeing various colors and combinations evokes.
Your colors need to align with your brand values, the tone and messages you're seeking to convey, and the typography and graphics you use.
Once you determine the colors you'd like to use, it's important to test how they reproduce across media, including websites, social platforms, business cards, stationery, and signage. The colors need to be easily reproducible to ensure consistent usage in various channels.
Select a Typeface
The fonts you choose are one of the most instantaneously recognizable components of your brand. It needs to be readable, aligned with other brand elements, and simple.
Typically, brands look for neutral fonts and avoid quirky, unusual, or hard-to-read fonts and faces. Serif fonts often are used to convey formality while sans-serif fonts are used for more casual, informal brand tones.
You may want to use two fonts that are complementary but using an excessive number of fonts and faces can create a busy non-uniform brand.
Develop a Slogan
Having a good, clever, memorable slogan can help connect to customers. If they can remember the buzzy slogan that defines your business, you'll remain at the forefront.
The key to a successful slogan is having a few words that define what your brand tries to do. It's short, catchy, memorable, and boosts awareness. If you'll find it hard to come up with an appropriate slogan, you can get some alternatives using a slogan generator and brainstorm additional ideas.
Note that you don't necessarily need a slogan. It is recommended, but keep in mind that it also needs to match and work with your name, and not create a busy look for your brand identity.
Design a Logo
Your brand logo needs to tell a story, be memorable, and work in multiple channels. Like your typeface, it will be one of the first recognized pieces of your brand identity. It's the literal face of your business and could, over time, be everywhere.
You want a logo that draws people in, tells your brand's story, and is scalable, with use on business stationery and billboards alike. The logo needs to work on websites and social media platforms, business cards, PowerPoint presentations, advertisements, and on banners.
Logo design often is an iterative process, with multiple rounds of review, feedback, and tweaking before landing on something that works and resonates. Some small businesses choose to build a logo themselves, using stock images and basic design programs. Another option that can probably ease the process for a small business with limited resources is to use a logo maker tool, that offers some professional-looking designs for you after you put in some basic information on your company and design preferences.
Create Brand Guidelines
Once all of your brand elements have been created it's time to create brand guidelines, which dictate how the elements are used to ensure consistency across channels.
Brand guidelines are the standards that dictate the following:
Logo positioning and usage
Copywriting tone and voice
Grammar rules for writing
Typography rules, such as font sizes and types, and the use of lines, symbols, and other visual elements
Color palettes and combinations
The use of white space and margins
Illustrations, images, and graphics
Rules about where logos and other elements can and cannot be used
The brand guidelines help staffers, agencies, and freelancers your business work with ensure that the visual representation of your brand is consistent across channels. This is another task that can be done with the help of online tools like a brand guide builder, which helps you collectively keep track of all of your brand's style rules and visual assets.
Conclusion
Creating a brand identity is a powerful exercise that helps you answer many questions about your brand, its purpose, and its goals. It starts by working on the discrete elements of your brand and then putting them together. When the process is complete, you will have created something that deeply resonates with what your business is and what it wants to be for your customers.
---
Related Post