Facebook Ads Role in Online Gambling Industry
Updated On January 24, 2023 | by Alex Smith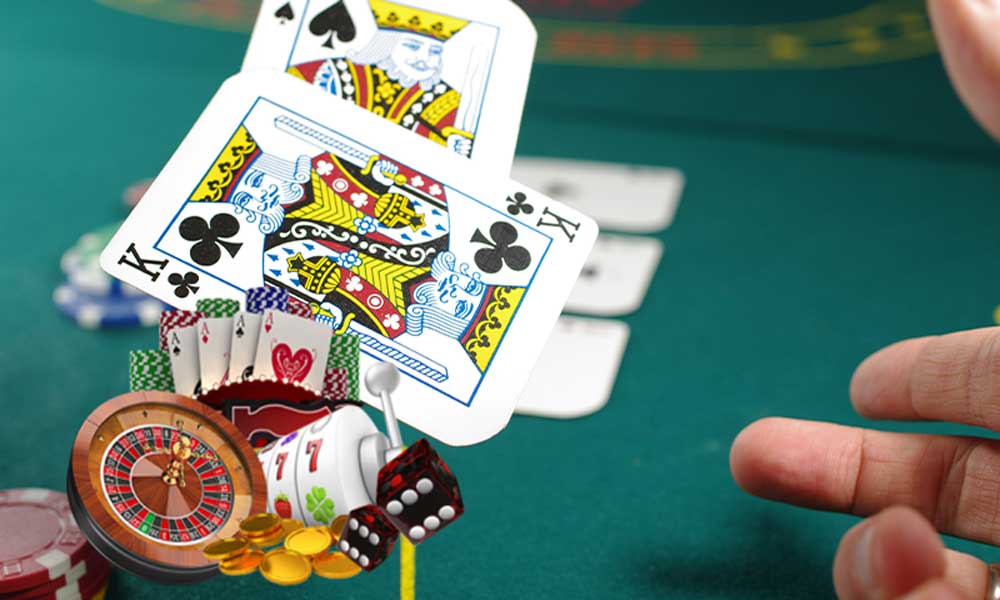 Facebook is one of the most visited social media platforms. Many businesses, therefore, use the app to grow their customer base, and the gambling industry is no exception.
Essentially, the gambling business leverages Facebook ads to get offerings like the online casino free spins bonus, upcoming events, new markets, and other promotions in front of several thousands of customers.  
Apart from promotion, Facebook ads also play other integral roles in the success of gambling industry. We will get into that shortly. But in the meantime, let's shine a light on the regulations surrounding placing gambling ads on Facebook.
Facebook's Policy on Online Gambling
As one of the Fortune 500 corporations, it is no surprise that Facebook is very cautious about its involvement in online gambling.
Due to the 2006 Unlawful Internet Gambling Enforcement Act in the U.S, many big corporations are neutral regarding association with any type of online gambling activity.
For this reason, online gambling resources hoping to advertise any of their products on Facebook are subject to regulation, application, and approval.
The application process demands that online casino operators fill out the Online Real Money Gaming (RMG) application form. After that, they are also required to complete the RMG Questionnaire.
Next, Facebook will review the application and consequently provide written approval for operators that pass the review. This approval enables qualified operators to place Real Money Gaming advertisements.
Online casinos must provide key information such as their region, domain name, plan to restrict minors from gambling, etc., while filling the RMG application form.
They will also have to explain the legality of the product they plan to advertise in the Real Money Gaming Questionnaire.
But that's not all. Facebook also demands that licensed casinos provide a copy of their license, authorizing their operations in the regions they plan to advertise.
Why Facebook Protocol Is Worth It for Online Casinos
Placing gambling ads on Facebook and its sister apps are paved with heavy regulations and stress, making one question what is in it for operators.
The answer is simple – Facebook ads play a far too big a role in the overall success of the online gambling industry to be overlooked.
Here are 5 things Facebook ads can do for the online gambling industry.
1. Improves Gambling Resources' Online Visibility
Businesses that don't have a strong online presence in the internet-driven economy risk losing profit and customers.
Youtube released new requirements on masthead ads that explicitly explain new policies surrounding placing ads on YouTube and content on its homepage. 
Unfortunately, gambling contents make up one of the categories that will no longer appear on the YouTube homepage, and this policy may extend to other Google-owned apps.
For this reason, Facebook ads have become important now more than ever for online casinos to improve their online visibility and market their products.
2. Improves Players Perception of Gambling
There are several illegitimate online gambling resources out there. Often, there are situations where gamblers will bet money on online gambling websites only for the company not to pay the players after winning. Such events have done severe damages to the reputation of the online gambling industry.
Facebook ads come to the operators' rescue once again as it helps to change players' perception of gambling.
Many bettors are aware of the strictness of Facebook's RMG advertising policies. They also know that Facebook holds brands that place ads on its platform to a high standard.
Thus, gamblers tend to deem gambling resources they find through Facebook ads reputable and creditworthy.
3. Helps Attract New Customers
Facebook ads can help online gambling operators to attract new customers.
This is vital for smaller, newly established online gambling brands looking to grow their customer base by putting their ads in front of prospects.
4. Creates Awareness for Promotions and Bonuses
Gambling operators usually offer bonuses and promotions to their customers. And Facebook ads can help them tell their customers about it.
The ads can also promote new products or offers they are just releasing into the market.
5. Helps Online Casinos Save Money
Thanks to Facebook ads, online casinos can spend less on advertising campaigns when compared to other traditional advertising mediums.
On average, a newspaper ad can cost as much as $2,000 (depending on the paper's circulation and popularity). And this ad is only seen by people that read the paper on that day.
As for Facebook ads, online casinos can spend according to their budgets. And with as little as $500 or less, they can reach more people than the expensive newspaper ads can.
Conclusion
Setting up a Facebook ad is easy once your application is approved. All you need is to log into your Facebook account and create your advertisement package.
That said, Facebook ads play a huge role in online gambling, chief of them being that it helps draw new customers, improve online visibility, and help portray the gambling industry in a good spotlight.
Thanks for reading!
Related Post