What is a VPN: The Ultimate Guide for 2023
Updated On January 24, 2023 | by Ankit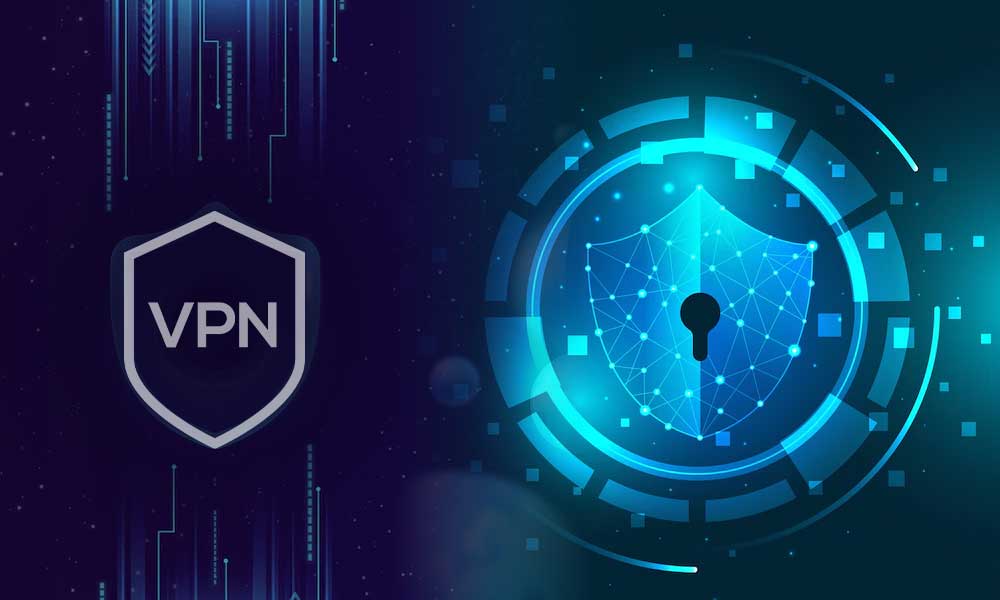 A VPN or virtual private network is an indispensable tool, and everyone using the Internet must utilize it for safety. This article covers the reasons to use a VPN and how it works. Continue reading to learn more about VPN. 
What is a VPN?
VPN is a service that helps Internet users remain private when surfing the web and engaging in online activities. It establishes a secure and encrypted connection between the user's computer and the Internet. When using public networks, a VPN provides a private tunnel to keep all communications and data safe.
VPNs protect online privacy so users won't be discriminated against or targeted based on location.
How do VPNs Work?
VPNs connect your Internet network and device through an encrypted tunnel. This tunnel encrypts your online activities and disguises your IP address. Your IP address is replaced with another IP address of a private server so your ISP, marketing companies, or hackers cannot track your online activities.
Most VPNs use AES-256-bit encryption and Internet protocols to transmit the data from your device to the private server. The data is scrambled so that cyber criminals or marketing agencies cannot comprehend and use it to steal your information or send targeted ads.
If a VPN fails, the kill switch is activated, as most of them come with this feature, which shuts down all the apps and windows with web traffic. So you are fully protected online, and your identity remains private.
What do VPNs do?
VPNs change IP addresses and encrypt web traffic. So your Internet service provider cannot monitor what you are doing online and cannot locate the originating IP address. This leads to greater privacy and security and better website access.
Reasons to Use a VPN
Online Security and Privacy
VPN masks online activities so your ISP cannot monitor or track your online activities, like your search queries, websites you visit, etc. Even your device's IP address will be masked.
If you don't want to be tracked online by companies and receive targeted ads or want to boost your general privacy, use a VPN.
Safety When Using Public Wi-Fi Networks
Public Wi-Fi networks are unsafe, and you must use a VPN if you are connected to one. Hackers and cybercriminals on the same public network can steal your data if you don't hide your IP address and online activities by turning on a VPN.
Access Geographically-blocked Content
Using a VPN allows users to unblock geo-blocked content. For instance, if you want to play a game that's only allowed in European countries, you can use VPN and connect to one of the servers in Europe. Then, you can play the game of your choice.
Also, streaming websites like Netflix or Disney + have content libraries that differ worldwide. For example, some shows are available in the UK, while others are only available in the US. With a VPN, you can access content available in other countries by changing the IP address.
Bypass Government Restrictions
You can avoid government Internet censorship by using a VPN service. For example, China does not allow people to view or visit websites from outside the country and imposes a Great Firewall. So if you are in China and want to access websites like Netflix, Google, or YouTube, you must use a VPN. 
Also, Read: Surfshark vs ExpressVPN – Who Wins the Battle?
Steps to Set Up a VPN
Setting up and using a VPN is not rocket science. But first, you must go through the service providers list and choose. Typically, VPN service providers offer products that are user-friendly and intuitive.
So you have to sign up with a service provider and agree on a payment method. The exact steps look something like this:
Select a service provider by going through the features and reviews.
Sign up for the service. Most of them offer a money-back guarantee or a free trial. So you will not lose anything if you decide not to use the service.
Download the VPN software and complete the installation process on your device.
Once the software is installed, open it and sign in. To get started, you may have to select some settings.
Select a country or server you wish to connect to, and then you can enjoy a private and borderless Internet experience.
Choose a server or country you wish to connect to.
Will Using a VPN Slow Down Your Internet Connection?
Your Internet may be slowed down to some extent, but it is typically as minimal as possible. Because of the encrypted tunnels, web data cannot directly connect to the router. Instead, it has to go through a middleman, and that's why your Internet connection may slow down.
However, this is not a problem with all VPN services. Most service providers test how their service affects the upload and download speeds and latency. Before choosing a service, you must check the provider's Internet speed and then select it.
Is it Legal to Use VPNs?
The legality of VPNs is on everyone's mind, and for good reason. In the USA, these services are legal, but that doesn't mean you can do anything when using a VPN. For instance, it is illegal to torrent copyright material, and even if you do it while using a VPN service, the act remains unlawful.
Also, different countries have different laws regarding using VPN services. For instance, Internet anonymizers and VPNs are legal in Russia, but the country blocks URLs of VPN providers who give access to content and websites on Russia's reject list.
In short, before connecting to a service, familiarize yourself with the country's laws.
The Bottom Line
VPNs are one of the best things that have happened to people using Internet services regularly. Whether streaming content online, playing games, shopping, or handling banking-related tasks, this service encrypts data and keeps you safe. As a result, nobody can monitor your online activities, steal your data, send annoying ads, or find your location.
So choose a VPN service provider and start using the service. Your web browsing experience will get better instantly.
---
Related Post