5 Keys to Starting Your Own Digital Marketing Agency
Updated On August 26, 2022 | by Kamal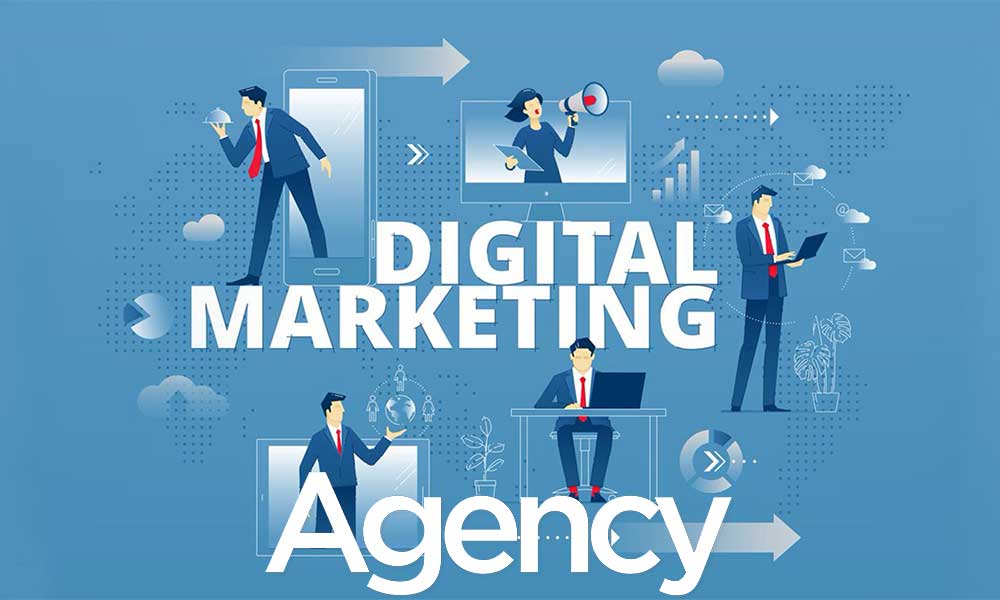 Today, if you're looking for an online marketing company, there are so many options than ever. However, what does it take to build a digital marketing firm? What is the best way to go about it? What's the best place to begin, and what should be your strategy for growth? The key to starting a digital marketing company without any background is to have a solid plan, grow organically, and focus on a specific group of consumers.
A digital agency's business model is quite precise, save for slight differences like billing methods that can be hourly, weekly, per project, or by task volume. It comes down to the skills or expertise you're selling.
Here are five crucial pointers to bear in mind before launching your digital marketing company.
1. Learn the Necessary Skills
Potential digital marketers should stay on toes with the most current digital marketing skills and techniques. Sign up for online courses and materials from reputable institutions to improve your digital marketing skills and grow in your profession; it's worthwhile investing your money and effort to stay abreast with this ever-evolving sector. You should equally have a good knowledge of the business, including pay-per-click marketing(PPC), search engine optimization(SEO), building online funnels, and email marketing. Also, sharpening your graphic design skills and copywriting can come in handy. Once you've grasped that, identify your niche.
2. Analyze Your Competition
You should know how you would rate against your competition before starting your company. Begin by researching them to understand how you can outperform them. When studying your competitors, utilize the same terms that your company would apply on the internet. Reduce the number of rivals to roughly 10-15. As soon as you identify your competitors, look into their monetizing methods. From there, figure out what works for them.
The following is a list of monetization techniques:
Training, commissions, and donations
Sales of digital and physical items
Advertisement, affiliate marketing, and generating leads
3. Set Your Business Model
Your way of billing clients depends on your company's size and capacity to handle tasks. You can work on hourly wages if you have only a few chores to complete. But it can get complex as you scale up. Flat retainers also offer straightforward cost structures.
They are a one-time monthly payment. It's essential to have guidelines in place for when your customers quit or increase their needs.
Additionally, you can also use the percentage of expenditure to create a pricing model. Through them, your agency can receive the proper payment for your efforts.
4. Create a Work Portfolio
Getting service reviews or your brand identity is essential when establishing a digital marketing firm. You'll begin by offering services for free, at low costs, or with incentives. Once you've gained the trust of your consumers, you'll successfully attract newer ones.
A solid portfolio created with a WP portfolio theme should comprise the following items:
Future objectives for your clients
Your portfolio demonstrates to your customers that you can deliver their desired results consistently. Therefore, ensure its truthful, professional, and ethical, not embellished.
5. Generate Leads
There are various techniques for creating leads. However, you should not be frustrated if building your customer base is challenging initially. It can be helpful to target specific customers before you start producing leads. Ensure that you upload videos to your YouTube channel regularly to create leads. Some great publishing concepts can be current marketing subjects, case studies, how-to videos, or client testimonials.
While at, closely monitor the performance of the content on your blog. Finetune your content to relay as much information as possible to your readers. Beyond that, conduct A/B tests several on headlines to determine the ones that perform better. You can always replace articles with blog posts later.
It's also worthwhile considering affiliate marketing as an alternative. Broaden your connection and spot possible leads by partnering with affiliated companies and sending email campaigns carefully so that you don't appear to be spamming.
It's also essential to do your homework and write relevant emails that can be useful in meeting the wants of your clients; this is an ideal method for those beginning with a minimal budget. Generating leads for other businesses in any form calls for your adequate preparation. You can woe more customers with good case studies showcasing your techniques.
While digital marketing may be daunting at first, you should have a firm knowledge of the methods of starting and managing your digital marketing firm. Always keep yourself on your toes with new digital marketing techniques. Follow through with this guide to prepare for every phase of your firm.
Likewise, you can consider reading:
Related Post