How to Measure the Success of Your Email Marketing Campaigns
Updated On May 27, 2023 | by Kamal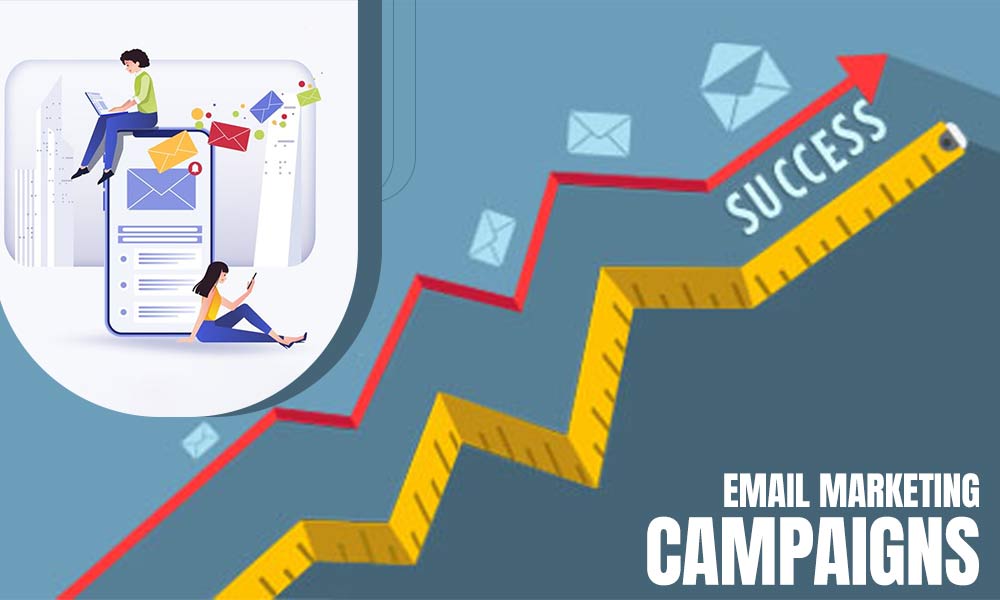 Email marketing can be a great thing – it's fast, efficient, cost-effective, and one of the best ways to reach your target audience. But if you're not careful about measuring the success of your campaigns, all those benefits can go right out the window.
It's critical for businesses of any size to know how their emails are performing so they can adjust or refine their strategies in order to make sure that each campaign is as successful as possible.
Also Read:- The email marketing for all type of businesses.
Whether you're just getting started with email marketing or trying to optimize existing campaigns, this article will take you through some helpful tips on how to measure (and increase) the success of your email marketing initiatives.
Establish Objectives and Key Performance Indicators (KPIs) for Your Campaign
Email marketing can be a valuable tool for any business, but measuring its success can be a daunting task. One way to measure the effectiveness of your email campaigns is to establish clear objectives and key performance indicators (KPIs) for each campaign.
Objectives should be specific and measurable, such as increasing sales or driving website traffic. KPIs, on the other hand, are measurable data points that help you gauge whether your objectives are being met. They can include metrics like open and click-through rates, conversion rates, and subscriber growth.
By setting these parameters before launching your campaign, you'll have a clearer picture of what success looks like and how to achieve it.
Track Open and Click-through Rates to Measure the Effectiveness of Your Content
One of the most significant metrics for determining the effectiveness of your email marketing efforts is open and click-through rates.
These two tools allow you to track the number of people who opened your email and clicked through to your website, giving you an instant insight into your content's effectiveness.
By examining how many people opened your email versus how many clicked through, you can determine whether your content resonated with your audience and adjust your strategy accordingly.
Measuring the success of your email marketing campaigns is a crucial step to ensuring ongoing success, and open and click-through rates are vital metrics to employ.
Monitor List Growth to Determine If Subscribers are Staying Engaged with Your Emails
Email marketing has become an incredibly important tool for businesses of all sizes to connect with their audience, but many are left wondering how to measure success.
Monitoring list growth is a key way to determine if subscribers are staying engaged with your emails. But what if you don't have the time, resources, or expertise to manage your email campaigns?
This is where email marketing done for you comes in. Outsourcing your email campaigns to professionals can help ensure that your emails are engaging, and relevant, and ultimately drive the results you're looking for.
By tracking your list growth, you can measure the success of your email marketing campaigns and make informed decisions about how to improve them moving forward.
Analyze Unsubscribe Rates to Identify Areas Where You Can Improve Communication
As a business owner or marketer, it's important to measure the success of your email marketing campaigns to ensure that you're meeting your goals and engaging with your audience effectively.
One valuable metric to analyze is your unsubscribe rates. When subscribers opt out of your emails, it can be a sign that your communication strategy isn't resonating with your audience.
By digging deeper into your unsubscribe rates, you can identify areas where you could improve your tone, frequency, content, or targeting for better results.
If you're feeling overwhelmed with managing email marketing campaigns, consider engaging a team that specializes in email marketing done for you for assistance. They can help you not only measure the success of your campaigns but also improve on them over time.
Compare Response Rates Across Different Segments of Your List to Understand Which Demographics are More Likely to Respond
Another way to measure your success is to compare the response rates across different segments of your email list.
By understanding which demographics are more likely to respond to your emails, you can tailor your campaigns to better target those individuals. This can range from adjusting your messaging and subject lines to creating specialized offers and content.
By taking the time to analyze your data and make informed decisions, you can ensure that your email marketing campaigns are not only effective but also provide a strong return on investment.
Monitor Social Media Engagement Related to Email Campaigns in Order to Gauge the Success of Individual Messages
It is also advised to measure the success of your email marketing campaigns by monitoring social media engagement related to your email campaigns.
By keeping an eye on the conversations happening on social media, you can get a better sense of how your audience is responding to your messages.
This can be particularly helpful when it comes to gauging the success of specific emails or campaigns. Of course, if you're looking for a more hands-off approach, you may want to consider email marketing for your providers.
With this type of service, you can rely on experts to manage your campaigns and track your results, giving you more time to focus on growing your business.
---
Related Post