How You Can Build Trust & Boost Conversions Using a Local Phone Number?
Updated On January 24, 2023 | by Kamal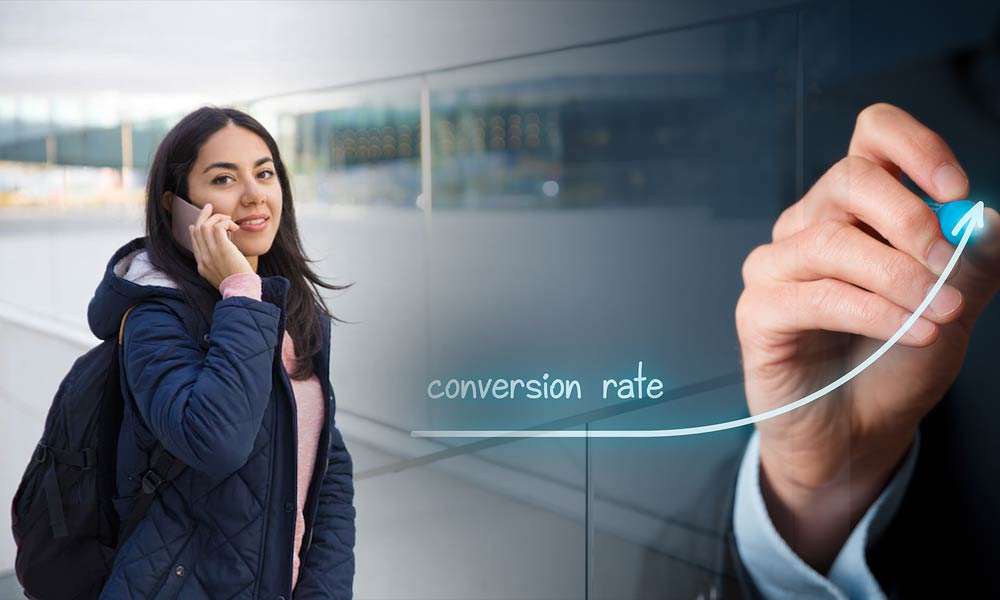 In an increasingly globalized world, there are few things that show credibility, authenticity, and reliability like a local phone number. It's no surprise that customers prefer working with entities that they believe are easily accessible within their town or city, compared to a centralized global enterprise with too many intermediaries in-between, to listen and cater to customer concerns.
Geo-specific or localized landing pages have long been known to enhance conversion rates, with content specially focused on the region in question. The only thing that can make this better is a similar local phone number, which can then be forwarded to a centralized location to address and deal with customer concerns.
Promote Your Local Number
To get the most out of local numbers, it is recommended to promote the hell out of said number, by displaying it prominently on the local landing page, often more than once, similar to that promoting a call-to-action.
It also makes sense to highlight the fact that it is a local number, and other relevant stats to compel CTAs while making your service seem more hospitable.
Customize IVRs
Call center technology has progressed by leaps and bounds in recent years, adding substantial value to businesses big and small, in terms of tracking, analytics, and customizations.
There is a lot that can be done to make interactive voice response (IVRs) systems more engaging and customer friendly. If you have a unique local number, it is only worthwhile if the IVR response is perfectly aligned with local norms, and perfectly caters to the locality in question.
Even if the call is ultimately forwarded to a centralized contact center, such an approach retains the personal and localized touch that is essential to maintain the trust of customers throughout the sales funnel.
Assist in Local Knowledge Development
The time and effort put into creating and promoting a local phone number will go to waste if the receiver has little-to-no knowledge of the area in question.
It is absolutely essential to assist in developing local knowledge within the contact center, and ideally have calls from a particular local number routed to dedicated representatives, either from that locality or with the necessary knowledge of the same.
This is a process that takes time, often involving extensive tracking, analysis, and optimization to ensure perfect execution and service delivery over time.
Use Advanced Call-Routing
Cloud-based phone forwarding systems, with advanced AI, and customizability have plenty of options to route calls in a way that best promotes local knowledge and know-how among agents and a feeling of trust among customers.
If you can take the time to customize and set up the right configurations, your business will likely witness fundamentally lower churn rates and can inspire trust similar to that of local businesses.
Be Honest with Customers
What we've discussed above might lead some to believe that we are advocating for deceptive business practices. This is far from true, and if anything, a local number aids in building trust, and helps customers who still remain on the fence, make a decision.
Localized numbers should essentially indicate to customers that your business provides services in the region in question, and is well-versed with the locality, its norms, concerns, and challenges. This should suffice for the most part, even if you lack a physical presence in the town or city in question.
How to Get a Local Phone Number?
Getting a local phone number is quite straightforward, with plenty of service providers and solutions offering a great deal for businesses located across the country, and even the world. Some of them merely provide numbers, but a few others go a step further with advanced routing, call tracking, and analytics figures that all businesses might not require.
Once you have sufficient data on hand, to realize the pain points of customers and the points within the funnel that is resulting in the most drop-offs you can invest in other advanced features to address the same. Most businesses can get a local phone number up and running within 24 to 48 hours, using services such as OpenPhone, with cheap pricing, and an intuitive management interface.
Final Words
For businesses serving clients across locations, localization, or the use of local phone numbers is absolutely essential. Fortunately, there is no shortage of tools, solutions, and services to get such a system up and running, often with minimal investment and time commitments.
---
Related Post