How to Find the Best Digital Marketing Agency?
Updated On February 14, 2022 | by Kamal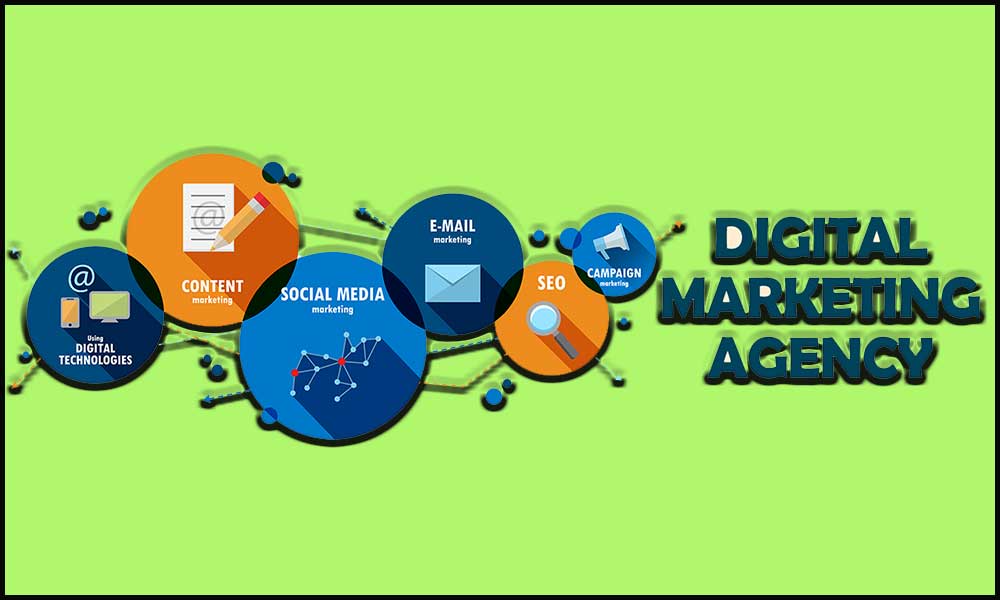 Have you been looking for a digital marketing agency to help you with a new website, SEO, social media marketing, or other services? If so, it is important to do your research before hiring a digital marketing agency. How can you tell if the agency is the best fit for your business?
Doing your research is essential when it comes to finding a digital marketing agency. Knowing what services, they provide and how they provide them will help you find the perfect match for your business needs.
Every company wants to succeed in its industry, but it can be difficult to grow without the proper marketing tactics. If you think your company lacks proper and result-oriented marketing tactics, it is high time you find the right marketing agency to cater to your needs. Many companies offer digital marketing services, but the magic only happens when you join hands with the best marketing agency for your company.
Many businesses are nowadays increasingly turning to digital marketing to grow their customer base. As a result, businesses need a skilled digital marketing agency that can help them increase revenue and reach more people. But with the influx of agencies available for hire, how does a business find the best digital marketing agency?
So, here we are presenting some important factors to help you find the right digital marketing partner.
Factors to Consider When Choosing a Digital Marketing Agency
Understand Your Goals
It is important that you fully understand them and where you want to end up before you start on your quest for the best digital marketing agency. Once you know what your goals are, it becomes possible to figure out how many digital marketing services you need and which would be the best fit for your company's needs.
Know Your Budget
If you are looking for the best digital marketing agency, you should know your budget. A digital marketing agency is an investment, and it will take several months to start seeing returns. Some agencies require a monthly minimum, so make sure to read their terms of agreement before signing up. Make sure the agency you settle on has the expertise that fits your needs because there are many different types of agencies to choose from.
The Expertise and Experience of the Agency
When choosing an agency to work with you, several variables will impact the outcome of your project. With so many agencies out there, it can be hard to know which one is best for you. One consideration should be the expertise and experience of the agency in a field that is a concern for you. Choosing a company that has been successful in your industry can mean a better outcome for your project.
Social Media Authority of the Agency
Why should you consider the social media authority of the agency when choosing the best digital marketing agency? A good digital marketing agency needs to be able to grow and cultivate relationships with its customers, and this is done through social media. Your potential customers are already on social media, so it makes sense for your agency to use those channels as a way to connect with them.
Credentials
The market for digital marketing agencies is flooded with options, leaving many businesses to feel hemmed in by the seemingly endless options. Choosing the right agency for your company can be a daunting task! When selecting an agency, you should first look at the credentials of the agency. What are their qualifications? What does their portfolio look like? How long have they been in business?
Transparency
Many people choose what digital marketing agency to work with based on the agency's transparency and professionalism. Transparency is important for many reasons. First of all, it provides a high level of trust and builds good relationships with clients. Second, it helps client companies understand what they're getting into when they hire an ad agency. And lastly, more transparent agencies advertise their skills and expertise to potential clients.
Similar Company Culture and Core Values
When it comes time to choose the best digital marketing agency, you should always consider factors like culture and core values. You need to know that your company's values match those of the agency.
Specialized Team Members
When looking for the best digital marketing agency, it is important to check for specialized team members. The best agencies often have experts in SEO, SEM, blogging, social media management, and webmaster tools. If you are not familiar with these terms or do not know what they entail, then it is safe to say that you need to find an agency with this expertise.
Strong Industry Reputation
When you are looking for an agency to produce your marketing materials, you should take the time to research what other clients have said about their experience. You need to make sure that the agency has a good reputation in the industry. Finding reliable information is easy with a quick Google search and is worth the effort.
Ease of Communication
Being able to easily communicate with your digital marketing agency is of the utmost importance, as it will help you be more productive and get the results you want faster. This is because not only does it let you speak to someone on your team quickly, but it enables you to have quick conversations about updates, changes, and anything else that might be on your mind. It's also more convenient for them since they're not always on their phones all day.
Last But Not Least, the Agency's Website
When it comes down to finding the best digital marketing agency, you may want to start by checking out their website. The reason for this is that many agencies will use a website as a place to express what they do and show off a few of their awesome work examples. Agency's websites also usually provide a portfolio of clients and past work, with pricing and contact information either on the site or on their homepage.
In this regard, you may also like to read: 5 Keys to Starting Your Own Digital Marketing Agency
Related Post