Quick and Easy Guide: How to Connect Phone to TV?
Updated On July 14, 2023 | by Gaurav Kumar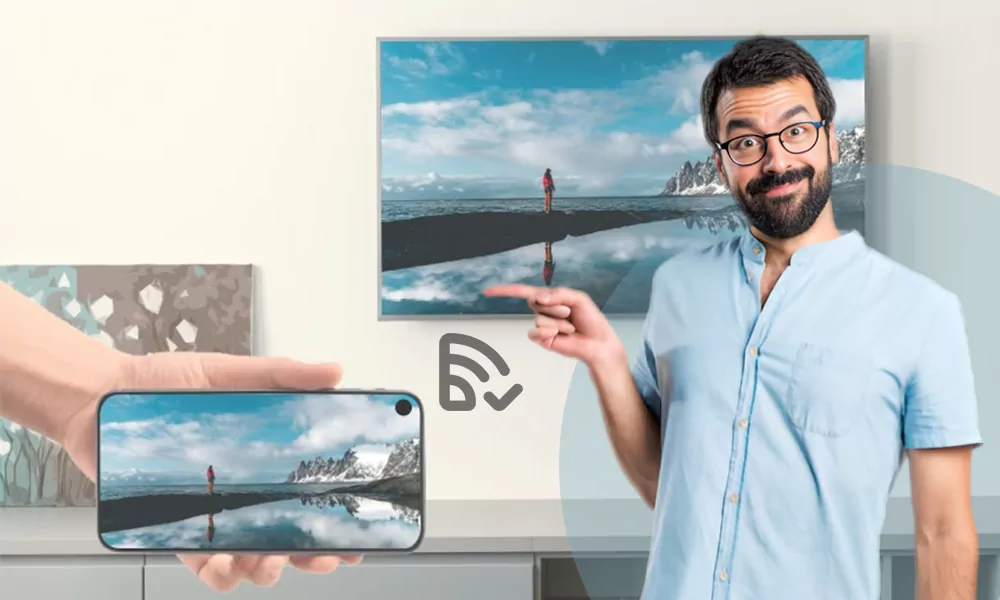 Have you ever seen a movie on a big screen? I'm sure that you must have loved the experience of watching your favorite character in that 16:9 aspect ratio. The experience of consuming content in theatres is simply brilliant.
However, lately, I'm getting fed up with the small display of my mobile phone. Therefore, I took my laptop and started scrolling through different articles and writings on the internet.
Through various articles present on this website, we have connected various devices with TV like Roku TV remotes. But today, the query in my mind was how can I share the content from my tiny mobile screen to my immersive television. And in this piece of writing, I will share the knowledge that I gained from my brief research with you guys.
How to Mirror Your Mobile Phone Display
You have multiple options to mirror your screen onto a bigger display. However the steps and prerequisites involved may vary, but our goal is to enjoy our favorite media on a bigger screen.
Here is a list of some ways through which you can achieve our main aim:
Through Streaming Devices
Through Screen Mirroring
Through DLNA
Further in this article, I will guide you on how to link your phone to your TV. Giving the green light to this article, we will begin with our first solution to the problem.
Pair Mobile Phone Through HDMI Cables
If your big-screen television is not smart or does not support any OS, you might need an HDMI cable. Maybe you have one at home.
If you are lucky enough to own one, verify that your mobile phone supports the cable. Most modern mobile handsets have C-Type charging sockets.
Connect the wire's one end to your mobile phone's charging port.
Attach another end of the HDMI cable to the TV Screen.
Change the input device from AV to HDMI.
These were a few simple steps to connect your smartphone to your standard television.
Note: If you pair your mobile device with an HDMI cable, it may lead to battery discharge. Your mobile will lose battery while sharing the screen. I recommend using an adapter to maintain the charging or sharing screen while charging. HDMI adapters are easily available on the online market.
The next division of the article will be the guide on how to link a phone to a TV with Chromecast.
Mirror Mobile Phone Through Chromecast
Chromecast, manufactured by Google, is a device that serves the purpose of screen sharing. The Chromecast has to be connected to your television in the HDMI port.
The complete guide to the job of how to connect the phone to a Smart TV Wirelessly via Chromecast is given below:
Note: Ensure your Chromecast device and mobile phone are connected to the same Wi-Fi Network.
Download and open the Google Home application on your mobile.

Pair your Chromecast with your mobile device via the app and add your television to the app.
Once connected, click on your Chromecast option and click on Cast my screen button and tap on the Cast Screen button.
This is how you can share your mobile screen with Chromecast. There are some additional features that you can enjoy from the Google Home app, like controlling the volume via phone. Casting your screen on your bigger screen is super easy.
Note: The Chromecast device works on iPhones as well. However, Chromecast is optimized to work more efficiently on Android devices.
But, I know this Chromecast and pairing is a whole lot of a process. This means we need something more convenient which does not demand any hardware or device.
How to Connect Phone Through Apple TV
Another alternative way to connect phone to TV is through streaming devices. Devices like Amazon Fire Stick, Amazon Fire Cube, and Xfinity Flex are examples of Streaming devices. I will guide you to share your mobile screen through Apple TV. Follow the following steps to start sharing.
Note: Make sure that your Apple device has an Apple AirPlay application installed. Moreover, only the apps like YouTube that are compatible with AirPlay can be shared on your television.
Connect your Apple TV device and your iPhone with the same Wi-Fi network.

Play the video or content that you want to share on your screen.

Click on the AirPlay icon.

Tap on the device name on which you want to share your screen.
Soon after you tap on the device name, your content will start displaying on the bigger screen.
However, to share the iPhone screen, you might follow a different set of steps.
Open the control center of your iPhone.

Tap on the Screen Mirroring button.

Select the device on which you want to share your screen.
This is how you can simply pair your smartphone. Now everything that appears on your iPhone will be displayed on the big screen. And now, we are going to make those people happy who are loyal users of Amazon Fire TV.
Connect your Mobile Phone Through Amazon Fire TV
Fire series is another lineup of streaming devices that facilitate mirroring your screen. This product, launched by Amazon, is gaining popularity day by day because of its easy user interface.
Go through the steps given below to mirror your screen through Amazon Fire.
Go to the menu of Fire TV by pressing the Home Button.

Press the Mirroring button.

Now your screen is ready to pair with your handset.
This is how easy it is to connect your handset to a bigger screen. This is the kind of ease you experience with the Fire Stick. Now, to cast your mobile to TV:
Go to Settings and tap on Connected Devices.

Tap on the Cast button and select your Fire TV Device.
Once you complete this process, your handset screen will start displaying on the television. Taking another step forward, we will focus on the Roku device.
Connect Your Mobile Handset with Roku TV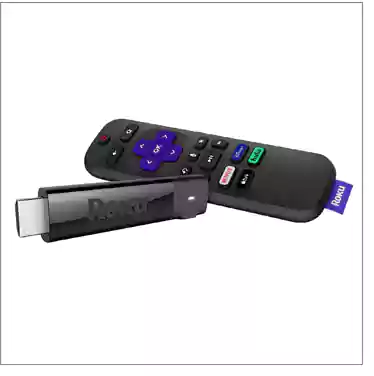 If you want to know how to link Android phone to Smart TV with Roku, follow the given steps.
To cast the media playing in your handset,
Make sure that your television and mobile phone are connected to the same network.

On your mobile phone, press on the Cast button.

Tap on your device.
This way, you can cast your media to your Roku TV. To mirror your mobile phone to your television,
Open Settings.

Click on Share & Connect.

Select an option through which you would like to share your screen, like Miracast, Nearby Share etc.

Select your Roku TV device to mirror your handset.

Now move to your television and click on the Always allow or Allow button to grant permission to share.
This is how your handset can be mirrored to your television screen with Roku.
Now all these were streaming devices. This time, I am going to tell you a crisper way to share your content on your immersive TV set.
How to Connect Your Phone to Your TV via Xbox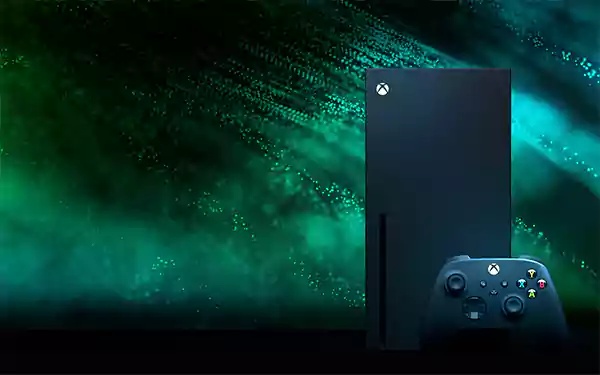 Gaming consoles like Xbox, Play Stations etc. also facilitate this feature. You can share your live gameplay from your mobile phone's small display to your television.
Install the iMediaShare app on your Android device.

Open the application and start searching or scanning for the nearby devices.

Click on your Xbox device to pair the phone to television.
This is how you share your mobile display on a big screen. If you are an iPhone user, you might need to install the AirServer application on your Xbox device.
Last but not least, this is the final segment of the article, where I will tell you how to connect phone to TV.
How to Connect Your Phone to Your TV via DLNA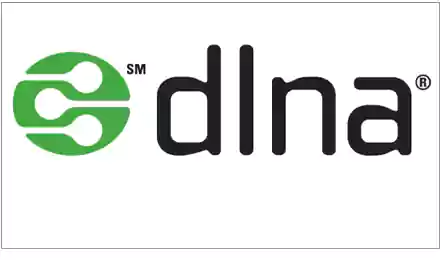 DLNA [Digital Living Network Alliance] is another option for connecting two devices wirelessly. DLNA-compatible home appliances like speakers, televisions, etc. can be paired wirelessly with each other through DLNA applications.
Note: In order to connect phone to TV, download a DLNA-based application. I recommend you use BubbleUPnP as I'm personally using this application. The platform is super easy to use. The application is available on both Android and iOS.
Open the BubbleUPnP application on your device.

Click on the Cast button on the bottom right corner of the screen.

Scan your television device and pair it with your TV set.

Go to the Library and follow the path to select the media you want to share.
Media play can either be located locally in your device [downloaded] or in your cloud storage [Google Drive, Microsoft Dropbox etc.]. This is how you share your media onto your television set.
So, this was a complete guide to teach you how to connect your phone to your TV in different ways. In this discussion, I gave you 7 options or alternatives. Now, feel free to opt for any of them.
I strongly recommend you use this feature to get closer to your family. How? Share your mobile screen and convince everyone in your family to have fun watching together.
Conclusion
To summarise the topic, connecting your mobile phone to your television is a simple and easy process. Just follow the guidelines and you will easily get connected.
There are various options to go for. If your handset supports it, you can connect through the screen mirroring option. In case it does not, there are still some third- party applications or various devices like Chromecast or Miracast that can serve the purpose for you.
FAQs
Q. How do I connect my Android phone to my TV?
You can go for the Screen Mirroring option, or you can install DLNA applications like BubbleUPnP to connect phone to TV.
Q. How can I cast my phone on TV without HDMI?
Go to the application that supports the casting feature (for example, YouTube) and play the media you want to cast. Click on the Cast Button and pair it with your television.example,
Q. Can you connect your phone to the old TV?
The best way to connect your smartphone device to your old TV is by HDMI cable.
Connect the HDMI cable to your phone and your TV.
Change the input of your television from AV to HDMI.
Sources
Read More
---
Related Post