All About Easy-Anti Cheat: Purpose, Installation, Repair, and Uninstallation.
Updated On December 23, 2022 | by Vedwik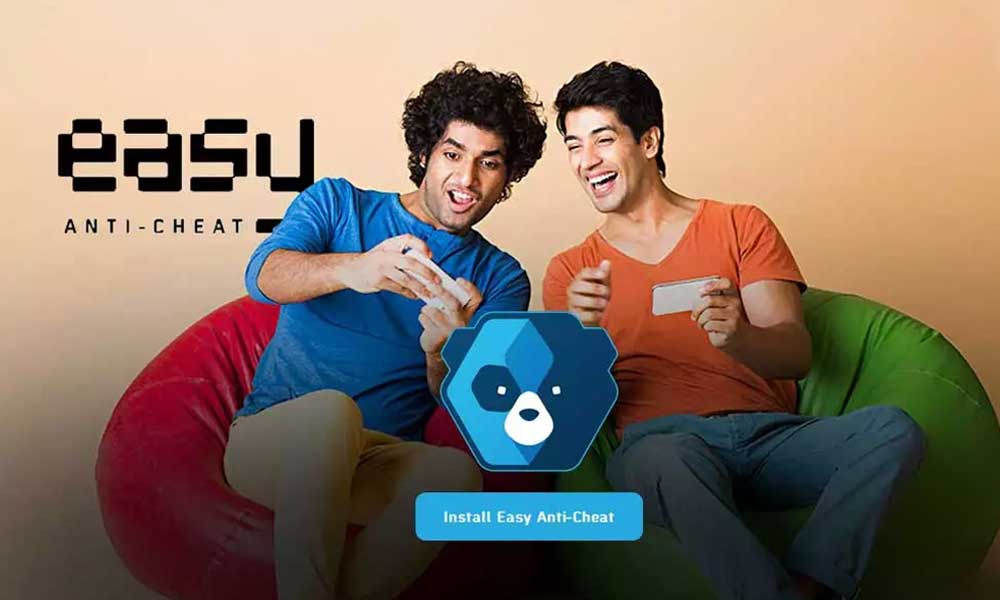 All Multiplayer games now come with anti-cheating services so that cheating and hacking attempts can be prevented and thus popular games like Fortnite and other online games use the "Easy Anti-Cheat" tool for this.
This tool keeps an eye on the activities you while playing games and stop cheaters from working. Also, if it finds you doing something unethical, it can ban you from the game. This is how it attempts to maintain the safety and security of players.
What is EasyAntiCheat.exe?
Easy Anti-Cheat is a program designed to control cheating on Multiplayer games and it also stops hackers from playing games using hacks or tricks. This ensures a cheating-free experience for gamers and keeps the thrill and fair play maintained.
Easy Anti-Cheat is designed and developed by Kamu and comes with many latest games to avoid cheaters. Before this, there was PunkBuster that was doing the same job back in 2001.
Easy Anti-cheat works with both Windows and macOS.
Why is Easy Anti-Cheat on your Computer?
Easy Anti-Cheat quotes "focused on disabling the root cause of cheating on a technical level."
This tool works in the background whenever you install a game that demands it. It not only blocks or bans cheaters but it also stops them from playing.
The mechanism of Easy Anti-Cheat has been kept as a secret by the brand so that cheaters won't get the idea of what can stop them. But the brand says it uses a "hybrid approach powered by driver code and machine learning."
This tool catches all sorts of corrupted memory, untrusted system files, corrupted memory, unknown game files, untrusted system files, debuggers, and other similar intimations to detect a cheater. But this program won't work on your device if other security programs such as driver signature verification and protection software are disabled.
This tool works quietly in the background and often remains unnoticed until we get into some issues with our OS. To find this, you need to go to the Task Manager and look for "EasyAntiCheat Service" or "EasyAntiCheat.exe".
When Does Easy Anti-Cheat Works?
This EasyAntiCheat.exe is meant to work with games that require anti-cheat programs. This never bothers you, if you are not playing the game.
Games like Fortnite rely upon this tool and whenever you start playing this game, the EasyAntiCheat.exe starts running.
In a nutshell, this tool only runs alongside the game that works with it.
What All Games use Easy Anti-Cheat?
Games that are built upon anti-cheating feature or Valve Anti-Cheat System (VAC), use this tool, such as:
Far Cry 5, Fortnite Battle Royale, Rust, Tom Clancy's Ghost Recon: Wildlands, and Watch Dogs 2.
To know the complete list of games that uses Easy Anti-cheat, check their official site. Click on: https://www.easy.ac/en-us/partners/
To fix errors with Easy Anti-Cheat, take help from the official support platform, by going to https://www.easy.ac/en-us/support/
How to Install and Repair Easy Anti-Cheat?
The Easy Anti-Cheat service comes with the installation package of the game that uses it. When you install the game, it automatically gets installed. But if you want to install it manually, follow these steps:
Open "EasyAntiCheat" folder inside of the game's installation folder
Locate "EasyAntiCheat_Setup.exe".
Launch as administrator and then select 'Install'.
To Repair:
If you are having installation corruption or other issues with EasyAntiCheat .exe file, open "EasyAntiCheat_Setup.exe" and select "Repair" at the end.
How Can I Uninstall Easy Anti-Cheat??
Easy Anti-cheat automatically uninstalls whenever you remove the game that is using it. Like if you remove Fortnite, the mentioned tool will no longer be available in your Task Manager.
However, this can also be disabled or uninstalled manually, but then the game that requires this, won't work on your device after removing this tool.
Even if you uninstall it, you can simply re-install it from the installation directory of the game or follow the steps we mentioned in the "Installation" section above.
Well, to uninstall or remove the EasyAntiCheat service, follow the steps given below:
Browse the location:
C:\Program Files\Epic Games\Fortnite\FortniteGame\Binaries\Win64\EasyAntiCheat
Launch the file by Double-clicking on "EasyAntiCheat_Setup.exe"
Select "Uninstall" from the list of options that you get after right-clicking.
Now, the setup for Easy Anti-Cheater will be removed, to re-install it, click on Install "Easy Anti-Cheat" in the main set-up of the game.
Note that, after uninstalling the Easy Anti-Cheat, you will not be able to play the games that have partnered with it.
For instance, when you remove EAC and try to open Fortnite, you will see a User Account Control dialog that will ask for re-installation on your device to start the game.
---
Related Post