Kill Your Boredom With These 15 Most Played Game in The World
Updated On July 26, 2023 | by Vedwik
Playing online games with friends is always fun. Whether you're playing a puzzle or quiz or it's an action-adventure one. The amount of these digital multiplayer games is growing rapidly too. Who says that games are for kids only? You can be a full-time working adult and still be enjoying online sports. This is the reason why more and more people want to become a gamer. 
These platforms not only work as a stress buster but also bring your friends and family together. You just need to know which game you want to play and then choose an online gaming site. 
And with so many options to choose from, we have, in this blog, gathered several best multiplayer PC games that can help you relieve your mood, sharpen your mind, and improve your intellect.
List of Top 15 Free Multiplayer Online Games 
Check out these cool games to play with your friends and family given below.
PUBG
Stands for Player Unknown's Battlegrounds is an online simulation and one of the most played games right now, where you get to create your avatar and collect weapons, vehicles, outfits, and more and face your enemy in your chosen field. This game allows you to team up with your friends, create a squad, and battle against your enemies. You can customize your controls in the game to have a life-like experience. The sound effects, controls, and real enemies make the gaming experience more amusing.
Best Friends STARS
Another best multiplayer pc game to enjoy with your friends. Best Friends STARS is a puzzle game that lets you explore the world of Minutia, unlock exclusive boosters, collect a variety of characters, find treasures, and more. This playthrough can be good to calm the stress and have fun. It can also be played offline. 
Pokemon Go
No 90's kids can deny knowing Pokemon. And now the craze of the game Pokemon Go is widely spreading. This game is all about going on real-like adventures and collecting Pokemon. It can be played on both Android and iOS phones and allows you to add your friends to the list and interact with them. Though you need to be careful while collecting Pokemon outside, the new version of the game offers to collect them near houses too. 
Ludo King
How can one forget the name of Ludo King while recollecting the memories of Covid pandemic lockdown days? It was one of the most downloaded and played games at that time. Ludo King is a free, both single and multiplayer game. You can enjoy it with your friends or play alone as well.
Red Dead Online
An action-adventure genre game Red Dead is another simulation experience that lets your character do everything from stealing a car to getting a haircut at the salon in a single-player mode. You can enjoy it in multiplayer mode with friends and do more adventurous activities like racing, attending events, taking part in competitions, and more. 
Counter-Strike: Global Offensive
The oldest and most played game in the world, Counter-Strike is an action playthrough that can be enjoyed with friends. This game contains a team of terrorists and a team of counter-terrorists. The squad of counter-terrorists is assigned to stop them and rescue the hostages. If you are an action-adventure lover, you are going to cherish every moment spent in the game. 
Grand Theft Auto V Online 
One of the best multiplayer games on steam in history, Grand Theft Auto Vice City is a 50-hours adventure story. It is an open-world game that allows the player to freely roam in the fictional countryside of San Andreas and the city of Los Santos, based on the city of Los Angeles. 
The story involves three main characters: retired bank robber Michael De Santa, street gangster Franklin Clinton, and drug dealer and gunrunner Trevor Philips. The motive of these characters is to commit heists and escape from corrupt government officials and powerful criminals.
League of Legends
Developed by Riot Games, League of Legends is another adventure genre multiplayer game like Defense of the Ancients. You can make a team of five and another team of five members will stand against you protecting their side of the map. It can be played on both macOS and Windows operating systems. 
Forza Horizon 4
If you're a big fan of motor racing games, then Forza Horizon 4 can be added to your list of favorite games. It will give you the environment of Great Britain with the representation of Edinburgh, the Scottish Highlands, Lake District, Ambleside, and more. It is also an open-world game where players can use customized routes. It can also be enjoyed in an offline mode.
Fortnite
Fortnite is a family game and can be played on Windows, MacOS, Nintendo, Xbox series X/S, PlayStation 4 & 5, and mobile. This game has three modes of which two are free to play and the third one is pay-to-play. The gaming expert Chris Erb says that "The game continues to evolve with frequent changes to the map, so the current game world won't be the same by the end of an eight-week self-quarantine".
Call of Duty Warzone
A free-to-play battle royale game that ruled the gaming industry for over a decade. Call of Duty is an action simulation game that lets you team up with your friends and fight enemies in different war zones. The game is played in two modes: battle royale and plunder. You can play it in solo, duo, and quads mode. 
Make sure to check out some Call of Duty Warzone tips and tricks if you're a beginner.
Gummy Drop
Gummy Drop is a match 3 puzzle game that can be enjoyed to relax the mind. Players have to match the candies, complete the levels, and earn rewards. You can also challenge your friends to score more than you and also send and receive gifts from them. 
Monopoly Online
Monopoly is the multiplayer board game that we used to play with our friends before the era of the internet. And now it is available online, you can still enjoy it with your friends like the old times. The game is based on real estate and property trading. 
Among Us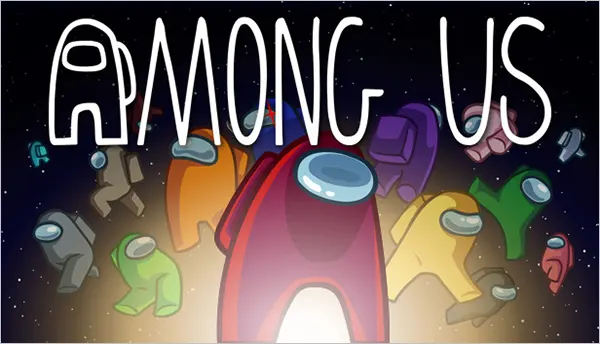 Among us is a space-themed game where players are colorful armless astronauts. In the game, crew members prepare to depart the spaceship but among them, a few are imposters who are trying to eliminate the team members. Now the crew has to complete tasks and find and vote out the imposter. 
Scribbl.io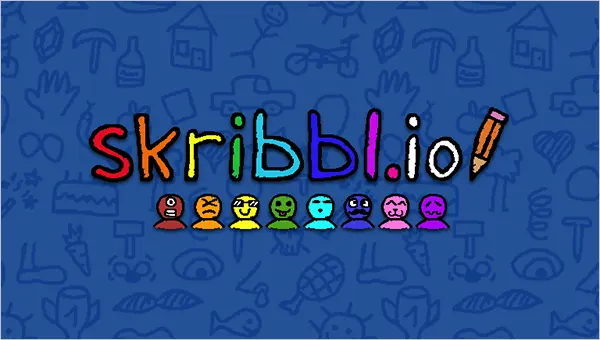 If you like drawing and guessing things, then you are going to love this game. Scribbl.io is a multiplayer game to enjoy with your friends. You will get to make drawings and your friends will guess it. 
In this game, you'll have to draw assigned words and guess other players' drawings to score points.
Conclusion
Online multiplayer games are always your friends in alone time. There's no better way to relax and have fun with your friends even when you're miles away, be open to using a VPN, if that's what it takes to enhance your gaming experience. These were the collection of games you can enjoy with your loved ones guaranteed to bring fun and your clan together on a boring day.
---
Related Post