Unveiling the Power of iTop Screen Recorder: A Comprehensive Review
Updated On May 23, 2023 | by Joseph Williams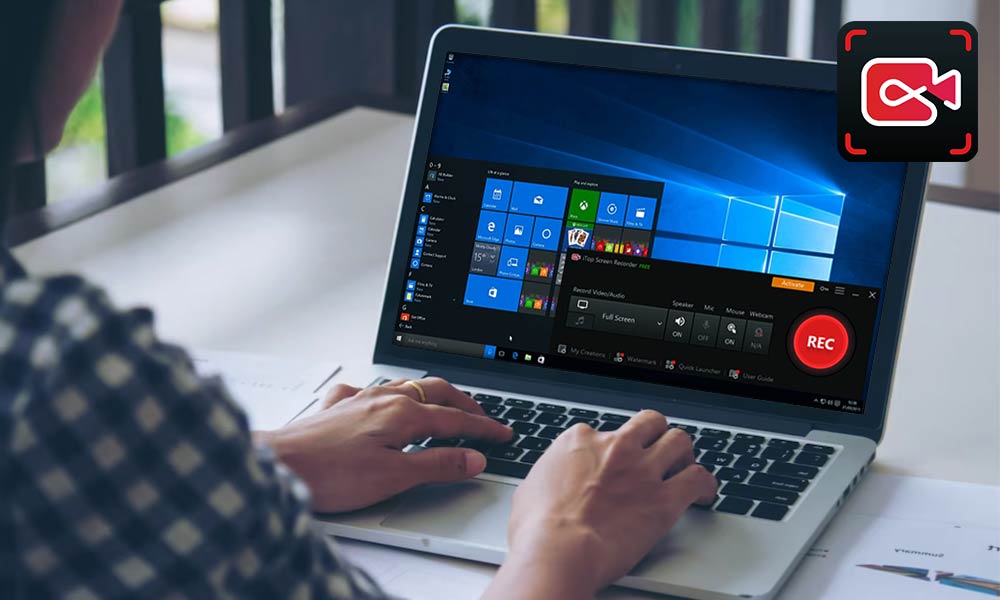 Welcome to the world of seamless screen recording with iTop Screen Recorder! Are you looking for a powerful and easy-to-use screen recording solution for your PC? Look no further! With iTop Screen Recorder, you can capture high-quality screen recordings, create stunning videos, and share them effortlessly.
In this blog post, we'll analyze iTop Screen Recorder. So, get ready to try out a powerful recording tool.
Why iTop Screen Recorder?
When it comes to screen recording, iTop Screen Recorder stands out as the top choice. This robust screen recorder offers a wide array of benefits and features that make it a game-changer for screen recording needs.
Let's take a closer look at why iTop Screen Recorder is the best solution for all your screen recording needs. iTop Screen Recorder offers several capabilities including:
High Definition and 4K Recording
Lag-Free Performance
Intuitive and User-Friendly Interface
Versatile Recording Modes
Annotation Tools and Cursor Magnifier
iTop Screen Recorder truly revolutionizes the screen recording experience with its exceptional benefits and advanced features.
Let's dive deeper into the remarkable features of iTop Screen Recorder and explore how it can enhance your recording experience.
Capture Every Detail with iTop Screen Recorder
Discover the endless possibilities of iTop Screen Recorder and elevate your recording experience. With its versatile recording modes, you can effortlessly capture every aspect of your screen, webcam, audio, and game clips.
Screen Recording: Record your entire screen or select specific areas with ease.
Webcam Recording: Create engaging videos by capturing yourself using the webcam.
Audio Recording: Capture high-quality audio from your microphone or system sound.
Game Clips: Preserve your gaming achievements with smooth and lag-free recording.
With iTop Screen Recorder's advanced features, including HD/4K recording, you can ensure every detail is crystal clear. Its intuitive and user-friendly interface makes it perfect for both beginners and professionals alike.
Enhance Your Videos with Powerful Editing Tools
Take your videos to the next level with iTop Screen Recorder's built-in advanced editor. Unleash your creativity and transform your recordings into stunning visual masterpieces.
Annotations and Text: Add informative annotations, text, and subtitles to highlight key points.
Visual and Audio Effects: Apply filters, transitions, and special effects to make your videos visually captivating. Add your favorite music as background music for a more immersive experience.
With iTop Screen Recorder's editing tools, you have full control over your videos' look and feel.
Enhance your recorder quality and leave a lasting impression with iTop Screen Recorder's powerful editing capabilities.
Easy Sharing and Exporting Options
iTop Screen Recorder offers hassle-free sharing and exporting options, making it simple to share your recorded videos with others.
Multiple Format Support: Save your recordings in popular formats like MP4, AVI, MKV, and more. Choose the format that best suits your needs and compatibility.
One-Click Sharing: With just a single click, you can instantly share your recorded videos. Whether you want to send them to colleagues, or friends, or upload them to social media platforms, iTop Screen Recorder makes sharing a breeze.
Effortlessly save and distribute your recordings in the format of your choice, ensuring that your content reaches the right audience with ease.
Step-by-Step Guide: How to Use iTop Screen Recorder
Ready to start recording with iTop Screen Recorder? Follow these five simple steps:
Step 1: Download and Install iTop Screen Recorder
Visit the official iTop Screen Recorder website and download the software. Once the download is complete, launch the setup file from your download folder and follow the on-screen instructions to complete the installation.
Step 2: Launch iTop Screen Recorder
After installation, launch iTop Screen Recorder from your desktop or the Start menu. The application has a very intuitive and user-friendly interface. Everything is easy to figure out. One doesn't need any assistance to understand the process.
Step 3: Configure Recording Settings
Before you start recording, configure the recording settings according to your preferences. Choose the recording mode: screen, webcam, audio, or game clips. You can also adjust the recording quality, frame rate, and other options.
Step 4: Start Recording
After setting up the configuring, click the "REC" button to start recording. iTop Screen Recorder will begin capturing your screen, webcam, or audio, depending on the chosen mode.
Step 5: Stop and Save the Recording
Once you are done with the recording, hit the "Stop" button or use the keyboard shortcut specified by the software. After stopping the recording, you will be prompted to edit your recording and save the recorded file. Select your desired format and save your recording on your computer.
That's it! You have successfully recorded your screen, webcam, or audio using iTop Screen Recorder. Enjoy the flexibility and convenience of capturing high-quality recordings for various purposes.
Conclusion
In conclusion, iTop Screen Recorder is a user-friendly and feature-rich screen recording software. With its intuitive interface and advanced editing tools, it allows you to capture high-quality recordings effortlessly. Whether you're recording tutorials, presentations, gameplay, or any other content, iTop Screen Recorder is the perfect tool for the job.
Choose iTop Screen Recorder now and unlock a world of possibilities. Get started today and elevate your recording experience with iTop Screen Recorder.
---
Related Post