Product Review – Stellar Converter for OST
Updated On September 27, 2023 | by Louise Simon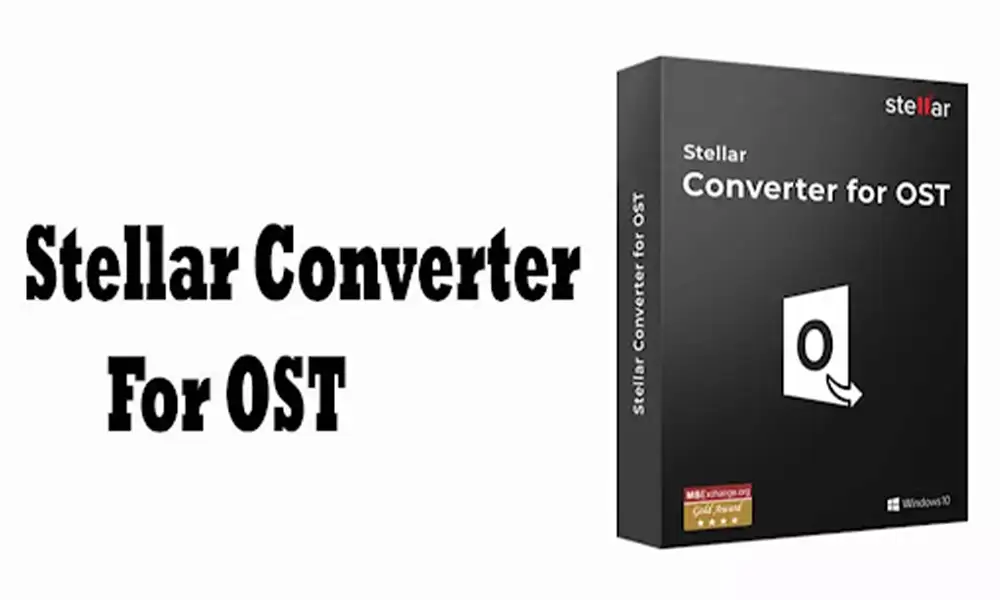 All the users of Microsoft Outlook must be aware of OST and PST files. Both of these files are used to store data of your email account added in Outlook. We can convert OST files to PST and vice versa. You may wonder that what is the need to do so, well, let's have an overview of both PST and OST first.
What are PST files in Outlook?
PST, Personal Storage Table, is a file that stores copies of all the contact, messages, calendar, etc. in the local storage of the user whose email account is added in Outlook. PST file is generated automatically in the system of the user as soon as the account is generated in Outlook.
What are OST Files in Outlook?
OST, Offline Storage Table, is a file in Outlook that stores the copy of all the Outlook data present on the server in an offline copy. Whenever users are not able to connect to the server, even then they can perform some functions like adding and deleting emails, moving an email from one folder to another, save emails in the draft, and much more, only because of OST files having a copy of all the data in the server. Also, all the changes made by the user in the absence of server connection is stored on the user's system itself.
Why Convert OST files to PST?
There are several reasons for which you should convert an OST file to PST, some of these are listed below:
PST files can store all your important emails, contacts added to your email account, all the scheduled appointments in the calendar, and much more.
Somehow, if your data on your email account added in Outlook get lost or deleted due to some malware activity or virus attack, you will have all your data stored in a PST file which will work as a backup.
Outlook or Exchange servers do not create the PST file, and thus it is not dependent on them and hence can be moved from one system to another whenever wanted.
PST files are compatible with all the services while OST files only support Microsoft Exchange servers.
Ways to Convert OST file to PST
There are two ways to convert OST File to PST; one is by doing it yourself and manually following are the steps in the guide to convert it, however, this method is not recommended, as it is complex to perform and you should have some technical knowledge prior to performing it. The second and the recommended method is to use OST to PST converter software, which will more easily convert all your OST files to PST by following some simple steps and that too without causing any error.
About Stellar Converter for OST
Professional OST to PST conversion tool provides an automated utility for exporting multiple OST files to Outlook PST and exporting all mailbox data intact. The tool also separates and compresses PST files so as to make the organization of all the files in a more sophisticated and organised manner. In addition, it also transports (extracts) OST file data directly to Office 365, which helps a lot when migrating your mailbox to the cloud. For these reasons, Microsoft MVPs offer a software-based OST conversion method over following the manual procedure to do so.
Other than the features mentioned just above, the following are some other key features that come in handy while using Stellar Converter for OST:
Other than the PST format, the files can also be converted to HTML, PDF, MSG, EML, and RTF formats.
If you do not want to save all the emails and other data, this tool provides you with the selective conversion of emails according to your will.
With the help of this tool, encrypted OST files can also be converted to the desired format.
Using this tool, you will also be able to search emails faster and also be able to recover the deleted emails.
Before the conversion of the file, the tool allows you to preview the file format in which it is to be converted in the three-pane structure.
This tool supports all version of Microsoft office, released from 2007 to MS Outlook 365.
The tool can be used in Windows 7, Windows 8, Windows 8.1 and Windows 10.
The process to Convert OST Files Using Stellar Converter for OST
Following are the steps that you have to undergo for converting OST file to other formats using Stellar Converter for OST:
Open the Stellar Converter for OST on your desktop. Click on the "Select Outlook OST" from the top menu bar. A small screen will appear where you have to browse the path of the OST file that you want to convert.
Click on the Browse button if you know the location of the OST file, otherwise click on the Find button to find its location. Thereafter, click Convert to initiate the OST to PST file conversion. The conversion time depends on the size of the file to be converted. Wait till it's done.
After conversion, you will see all the mailbox folders on the screen of the converter and also, the deleted items will be present which will be shown in red colour. Any individual mailbox item can be selected by going into its respective folder.Product Review – Stellar Converter for OST
Select the folders which you want to convert. A small screen will be prompted, where you have to select the format of the file in which it is to be converted, then click Browse and then OK, to save the selected item.
The conversion will start and a small progress bar will be displayed. The stop button can be used to terminate the conversion process in between.
The converted file will be saved at the specified location. Lastly, click OK to end the process.
Final Opinion
Stellar Converter for OST is a very powerful tool that can convert all your OST files to not only PST, but also in other formats like PDF, HTML, EML, MSG, and RTF. Preview of files, before their conversion, is also possible. The tool also aids you in organising all your data by separating and compressing PST files. It also helps you extract data contained in OST files, directly to MS Office, which makes the process to transfer your data from the mailbox to the cloud, a lot easier. This automated software supports all version of MS office released from 2007 to date. In Stellar Converter for OST Technician , You can also export OST data to Office 365.
Related Post