Some of the Most Satisfying Careers May Now be Online
Updated On January 9, 2023 | by Alex Smith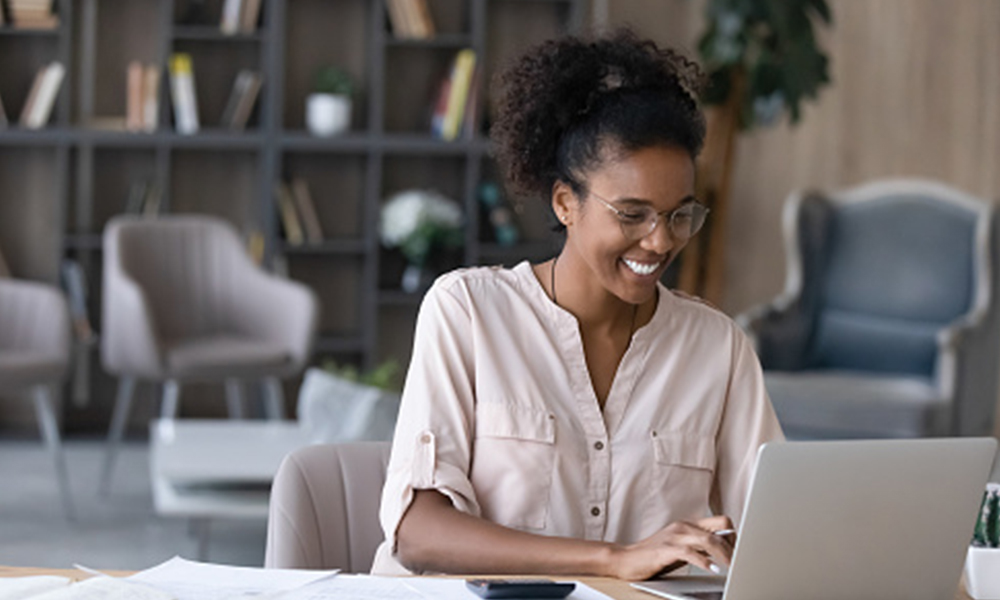 The vast majority of us need to work to earn a living. Luckily, today there are more ways than ever that we can do this. Best of all, there has never been quite as much flexibility available to us. For example, some of us might want to secure a job in a big company working in an office. Others might want to either work remotely for an employer or even work for themselves.
Unlike previous generations, the internet is nowhere to make these options possible for anyone who can get online.
While working from home or remotely in some other way might not be for everyone, it does have many advantages. For a start, it saves the daily commute which can eat up hours and cost a lot of money. Often it also means that you can plan your hours to suit you. When you have other commitments like a family to care for, this can be very useful indeed.
It also means that, if you do have to have meetings, you can do them online via Zoom or Microsoft Teams. This tends to make them shorter and more to the point.
Best of all, when you work remotely it's often up to you how much you earn. Put the effort and the hours in and you'll soon see the benefits. As to what jobs you can do, the choice is wide, as this list will show you.
Blogger
If you have an interest or a passion, then becoming a blogger about it is a great way to earn a living. Admittedly, you will have to gather a following before you start to make any real cash. But once you have, it's not unusual for bloggers to earn up to $5,000 a month through sponsorships and affiliate marketing.
In this regard, can also read: Everything About Optimizing Images as a Blogger
Virtual Assistant
Many online businesses find that there are services that they need, and the easiest way to get them is by outsourcing. So they use virtual assistants to do everything from arranging travel and accommodation for staff to managing their calendars. Often you can get contracts for a number of different companies at the same time.
Online Poker Player
If you have a skill for card games then, it could be worth heading to a poker site. Plenty of people either earn a living or supplement their income from playing the poker game online. Those with more time to spare tend to choose tournament play, but cash games are also good if you just want to dip in and out, so make sure you learn all your poker hands before diving in.
Language Teacher
If you also speak a foreign language, there are plenty of opportunities to use teaching sites for enhancing French pronunciation. Many people learning a new language want to practice conversation and there are many sites where you can register to offer this service. It's easy to fit the sessions around your schedule and can be a very enjoyable way to earn some extra money.
Advert Watching
Yes, you really can get paid for watching all kinds of adverts on screen. That's because it's valuable research for the companies producing them that lets them get the message and design exactly right before running them for real. There is a unique advert watching site where you can sign up to take part and some people even report earning hundreds of dollars a month.
Survey Completion
Similar to this is the filling in of surveys online to give consumer feedback. You generally have to provide a brief profile of yourself to make sure you're the target customer. Then, just get ready to give your honest opinions in exchange for cash. It's going to take you a little longer than watching ads, but that may be reflected in the payments you receive.
Transcription
Although this may be one of the tasks of a virtual assistant, transcription is a job in its own right. You'll be producing written versions of everything from meeting minutes to speeches and lectures. You'll need good keyboard skills for this. But, depending on the subject matter you're transcribing, it can be very interesting indeed.
Freelance Writer
The internet is full of articles, just like this one. Many of them have been written by freelancers who receive contracts to produce content for particular genres of websites. You don't really need to be an expert in any field, just able to do a little research and be reasonably literate. Look around for special freelance sites to improve descriptive writing that can put you in touch with clients needing content and you'll be on your way.
Chat Support
Even though so much is done online these days, many businesses also see the value in providing human contact and support. This is something that you can easily provide from home. Generally, all the training needed is given by the business in question. It also usually shifts work that you can organize to fit around your commitments.
Computer Troubleshooter
Although most people use computers today, not many know what to do when things go wrong. That's when they call in the services of a local trouble-shooter. So if you're the sort of person who knows how to fix glitches and get wireless networks working, this is another great remote service you could provide.
The other great thing about most of the careers listed here is that you can probably combine a few together. And that's not just going to increase earnings – it's going to give you all the variety you need for a truly fulfilling working life. For all things relevant and the latest, feel free to check out more on this digital news platform including where to find the best sites to increase your proxy alternatives.
---
Related Post