How Do I Find My Lost Firestick Remote?
Updated On May 5, 2023 | by Gaurav Kumar
"Why did Amazon make such a small remote?" This is the question every Fire TV user asks. Because losing your Firestick remote whenever you are about to watch your favorite movie or show is annoying.
Maybe you were about to watch Netflix on your Smart TV or just play some songs, but now you can't find your remote. And if you ever try looking for it, it's probably hiding under the couch or the table. However, there are several temporary solutions to access your Fire TV without a Firestick remote. So, we are going to help you with every possible solution.
Amazon Firestick Remote with Remote-finder Feature
There can be several places where a Firestick remote might be lost. Every time we lose our Firestick remote, we wish that our remote had some sensors or a voice system so that it could be easy to locate it.


Here are some tweets from the Fire TV users, who make us realize that we are not alone who lose their Firestick remote every now and then.
Well, Amazon heard the problems of its users, and in November 2022, it launched Alexa Voice Remote Pro.
Alexa Voice Remote Pro is loaded with many new features, unlike the old Firestick remotes, but the remote pro mainly focused its marketing on one feature, which is Remote-finder.
If you're planning to buy one for your Fire TV, first take a look at its pros and cons.
Pros –
Alexa Voice Remote Pro's first and most important upgrade is a remote-finding feature. As Firestick remotes are highly famous for their 'getting lost under the couch' abilities. Remote pro will eliminate this concern for Fire TV users.
Alexa Voice Remote Pro provides a backlit button feature which is quite a cool element. Now, you can easily find the remote in the dark too.
Customizable buttons in Alexa Voice Remote Pro will help users access their favorite apps in one tap.
Cons –
The remote-finding feature still lacks a mid-field mic, which means in order to find your remote, you'll need to have another Alexa device, such as an Alexa Echo, to knock your remote. Unlike a Roku remote pairing, which doesn't require any additional device.
An Alexa Voice Remote Pro still operates on AAA batteries; there are no chargeable batteries included in this upgraded version.
Remote Pro has to be bought separately with a Fire TV, it is not included with the Fire TV device purchases.
Here we listed a few advantages and disadvantages of a newly launched Alexa Voice Remote Pro. In conclusion, if you buy the Remote Pro, you'll be paying $35 for the remote-finding feature only. It is not worth purchasing, and several alternative remotes are working best at this price in the market.
Firestick Remote Replacements That Work
If you have lost your remote again and looking for a temporary solution to run your Fire TV, read along –
1. Turn your Phone into your Firestick Remote
Turning your smartphone into a Firestick remote is the easiest and the quickest way to Firestick remote replacement. Before proceeding with the process, make sure that both the Fire TV and smartphone are connected to the same Wi-fi network.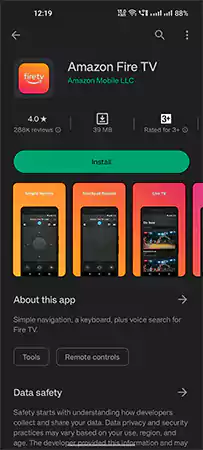 Install the Amazon Fire TV app on your phone and Open it.
Log in to your Amazon account.
After signing in, the app will automatically detect your Fire TV device.
Now, a four-digit code will appear on your Fire TV screen.
Enter the code on your smartphone app and proceed.
Your smartphone app and Fire TV will get connected now, and you'll be able to operate your Fire TV device with the virtual remote.
2. Use a TV Remote with HDMI CEC
Before explaining the whole process, first, learn a little about what HDMI CEC is and how does it work? CEC is Consumer Electronics Control. It allows HDMI-enabled devices to be managed by using only one remote control.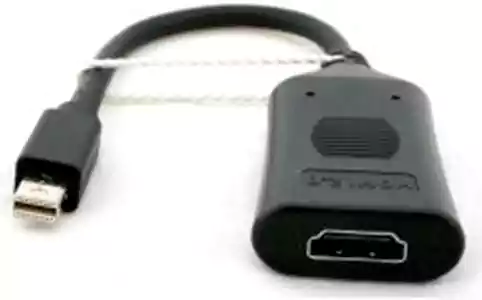 Almost every TV model today comes with this technology built-in. So, it provides the facility for third-party devices to be used directly.
HDMI-CEC is generally already turned on in many TVs; in case it's not, you'll need to do it manually. Also, the process of turning HDMI-CEC on can vary from brand to brand.
Here giving you an example of a Samsung Smart TV –
Press the Home button.
Go to Settings on your TV.
Go to System.
Go to Expert Settings.
Select Anynet+.
Select On.
If you have any other smart TV, you can go to their website and search for a user's manual.
3. Pair Bluetooth Devices to a Fire TV
There's another way you can manage your Fire TV stick by pairing Bluetooth devices like a keyboard and mouse. But for this, you'll first need to control your Fire TV with your smartphone's Fire TV app to navigate the settings –
Launch your Fire TV
Go to settings.
Select Controller and Bluetooth Devices.
Select Other Bluetooth Devices.
Select Add Bluetooth Devices.
Now, detect the Bluetooth device you wish to pair and confirm. Before making changes, ensure your Bluetooth devices are already in pairing mode.
4. Use Alexa to Navigate Fire TV
If you own an Echo speaker, you can just give commands to Alexa and won't need a remote anymore. Pair your Echo device to Fire TV and just say, "Alexa, open Prime Music." Better if you have an Alexa Voice Remote Pro, you can find your remote by just giving the Alexa command, "Alexa, find my remote."
5. Air Mouse for Fire TV
An air remote mouse is a mouse with a keypad. They can be used on most of the PCs, laptops, or streaming devices.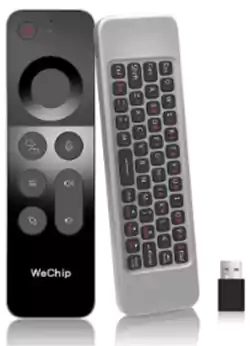 Also, air mouses are easy to install and use, as you'll just need to attach the mouse dongle to your streaming device, and it will start working. Air mouse is a handy, travel-friendly, easy-to-install, and easy-to-use device.
6. Use your Old Firestick Remote
If you are lucky enough to still have your old Firestick remote working, you can easily pair it again to your Fire TV. Even if you have an upgraded version of the Fire TV device, your old remote should work fine unless it has some hardware issues. For this –
Launch your Fire TV.
Open Settings.
Open Controllers and Bluetooth Devices.
Select Amazon Fire TV remotes.
Press and hold the Home button for a few seconds.
After this, your old remote will get paired with your old Fire TV remote. You can pair up to seven remotes with your Fire TV stick.
These were all the solutions possible if you are looking for an alternative to a lost fire stick remote. Now we'll look at some good universal remotes available in the market ready to take over your old remotes.
Top 4 Universal Remotes to Replace Your Firestick Remote
We accept that we all have different remotes for different devices, like a regular remote for the TV, a remote for our streaming device, or maybe a DVD/VCD player remote, etc.
If you're looking for an all-in-one remote to replace the Firestick remote, then keep reading as you'll get to know about a few best options available in the market for you.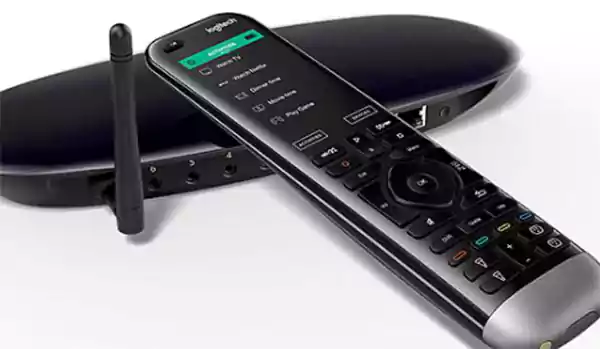 By far the best remote control can be paired with both Amazon Alexa and Google Assistant. This remote can control up to 15 devices at a single time. It has a rechargeable and replaceable battery. Harmony Elite remote has backlit buttons so that it can be used in the dark too.
Harmony Elite uses Infrared, Bluetooth, as well as Wi-fi technology, so there is no chance of having any connectivity issues. The only disadvantage of Harmony Elite is the price, as it costs around $964, that's too much for a remote.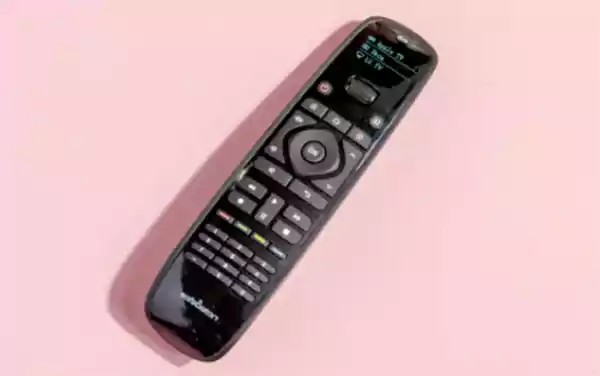 In an affordable range of $49, Sofabaton U1 Universal Remote Control gives almost all the features just like the Logitech premium remote. Sofabaton U1 can also be paired with up to 25 devices and provides a macro button to custom your input. Sofabaton U1 used Infrared and Bluetooth technology. Sofabaton U1 comes with a year's warranty.
If you don't want to invest in a new remote, Sideclick universal remote attachments are quite a good and affordable option in the market. It costs around $26.99. These attachments can stick with pretty much any remote, and it's easy to use. These attachments are also compatible with the Alexa Echo voice remote. Sideclick requires two AAA batteries which are not included in the purchase.
Sofabaton F2 universal remote attachment Provide multiple functionalities to your Fire TV at a reasonable price of $24.99. It uses Infrared and Bluetooth technology as well. Two AAA batteries are included already.
There are options for universal remotes and universal remote attachments you can use as an alternative to any device's remotes. The Roku and Fire TV remote options are also becoming popular, providing a lot of features in their upgraded versions.
FAQs
Q1 – Is there any way to locate Fire Stick remote?
If you have an Alexa Remote Pro, you'll just need to give a command to your Echo device "Alexa, find my remote." However, if you have a regular Firestick remote, you may need to look for it all around the house.
Q2 – How to pair a new Firestick remote without the old one?
You can download the Fire TV app on your phone and use it as a remote to pair your new remote to the Fire TV.
Q3 – Is Wi-fi required for Amazon Fire TV to work?
Yes, to stream any content or launch any app on Amazon Fire TV, a good Wi-fi network is essential. If you don't have a Wi-fi connection, create one with your smartphone's hotspot.
Sources
Amazon.com, Amazon Firestick Remote
---
Related Post