7 IT Outsourcing Trends to Watch in 2023
Updated On May 2, 2023 | by Austin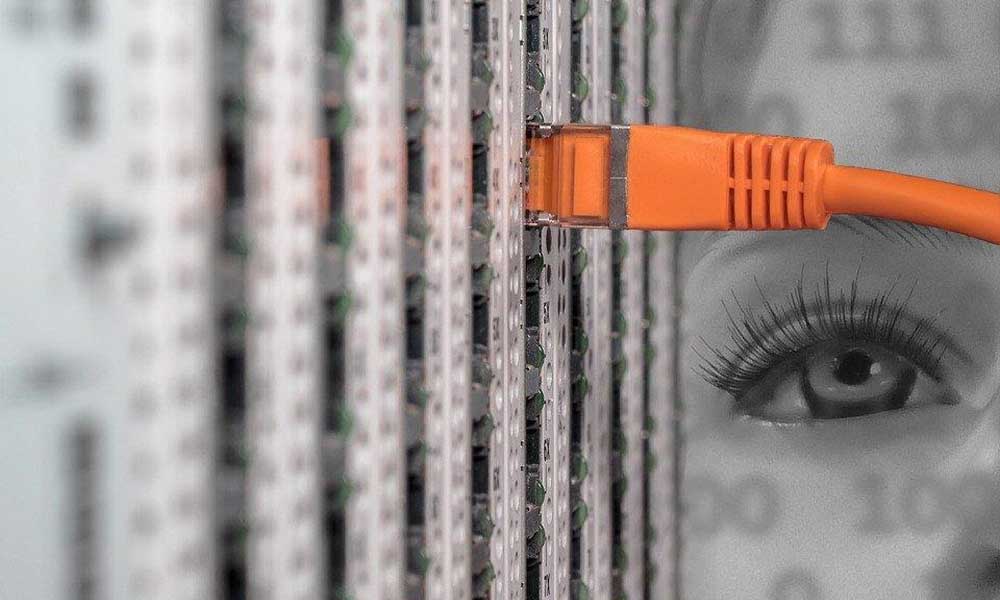 Modern-day organizations can benefit big time by outsourcing IT services. For example, by outsourcing IT services, you will be able to start new projects immediately. You will not have to take weeks to train the people and months to handle the same project internally. The process could be even more painstaking if you happen to be a small company with limited financial resources. Besides, partnering with a reliable IT company or managed service provider in Houston will lead to cost reduction, improved security, easy scaling, and much more. 
However, IT outsourcing trends are gradually changing. Companies must keep themselves up to date with the latest IT outsourcing trends to remain competitive. This write-up will inform you about IT outsourcing trends that are all set to take off in 2023. So without further ado, let's delve into it:
1. Ever-Increasing Demand for Specialization
The pace of scientific advancement is so rapid and the scope for digitalization so extensive that it is difficult for any in-house IT department to keep up with all the latest developments in high-tech. Every week or perhaps every day, new applications of the current technologies are introduced. Therefore, no matter how proficient a group might be in modern technology, any attempt to touch all the buttons is doomed.
And businesses will not have a hard time finding firms or procuring their services, again thanks to the advancements in tech. The list of firms is just s few clicks away. Business owners can simply input their region and query into the search bar. For example, if they need IT support services in Singapore, they can type 'IT support Singapore' and press Enter.
As a result, in 2023, there will be greater demand for experts in narrow fields who can add maximum value to the project they are assigned. An IT outsourcing company with access to a wide range of experts that can complete product development will be highly sought-after.
2. Cloud Services are Becoming Popular
Cloud has become an essential tool today. Businesses are increasingly partnering with vendors that offer cloud-based software services or assist in transferring their existing infrastructure to the cloud. Not long ago, businesses would be wary of shifting to the cloud due to skyrocketing upfront costs. But that is not the case anymore. Contemporary organizations have finally realized the plethora of advantages they can avail of by outsourcing cloud-based IT services. In case you do not know, here is why businesses are outsourcing cloud management:
Predictable Expenses: Outsourcing cloud management will enable you to know exactly what you will be spending each month on the service. Third-party service providers offer flexibility that allows you to set the monthly cost of your service. That way, you will receive a fixed monthly fee instead of having to deal with unexpected escalations in maintenance expenses internally.
Quick Recovery: Regardless of the industry, data has become a key component for virtually every enterprise. If you lose your data in the face of a mishap, it will bring you back to square one. Guess what? Outsourcing cloud management services can help you quickly recover from a disaster with little downtime. These service providers have a complex set of data centers and networks that help to eliminate redundancies and increase resilience. It also put them in the position to bounce back quickly from setbacks.
Customized Services: When it comes to cloud management, vendors know that there is no one-size-fits-all solution. Hence, they give you a variety of options, including network monitoring, integration of applications, IT security protection, and performance monitoring. You can choose and select the services that perfectly complement your business model. On top of that, you may also choose from various payment options, such as standard, pay per service, or converged, and so on.
3. Power of Progressive Web Apps
Progressive Web Apps (PWAs) are becoming more popular as users demand a better user experience. They can switch between web and mobile apps, which is a major difference from ordinary mobile apps. They are also easy to create and maintain.
PWAs are a great option for businesses that do not wish to create a mobile version and Internet users who prefer to use mobile apps due to their ease of use. To put it simply, it is a win-win for both sides. Many companies will look for outsourcing partners to help them with PWAs to meet their growing client demands and achieve their business goals.
4. Rise of Blockchain Services
Blockchain technology is gathering a lot of popularity lately, primarily because of its robust security. It eliminates the need for third parties to verify or control transactions. Blockchain technology also offers many opportunities for small and startup businesses to make money.
According to a careful estimation, the global blockchain market will reach over 18 billion U.S. dollars by 2024. Blockchain technology is an emerging IT trend, and there is currently a shortage of experts in this field, especially when it comes to performing complex tasks like DApps and NFTs. Thus, businesses are now looking for third-party IT companies with blockchain specialists to help them develop their software.
5. Adaptability Holds the Key
2020 and 2021 demonstrated that business requirements and the environment could change in a split second. This trend is expected to continue in 2023, making it vital for outsourcers to prioritize adaptability. They should be able to adapt to client demands, speed up development, respond to new technologies quickly, and upskill staff accordingly.
6. Emergence of Robotic Process Automation
Robotic Process Automation (RPA) will continue to grow at double-digit rates through 2023. Companies are pursuing RPA to open up growth opportunities. A vast majority of employers claim that their workforce experienced significant operational problems due to the stress brought on by the pandemic. 75 percent of organizations reported that they used RPA to support remote workers one way or the other.
While cost-friendliness remains the primary motivation for outsourcing solutions, there are many other benefits to RPA.
7. High Demand for Full-Stack Developers
The demand for full-stack developers is going through the roof. It is because they are familiar with every part of an application, including the front-end and the databases. This expertise allows them to be always on their toes and be agile.
Conclusion
IT outsourcing was criticized back in the day. However, it has become the story of a bygone era now. As time goes by, more and more businesses are tapping into outsourcing to maximize their efficiency. We would recommend you consider the IT outsourcing trends listed above before parenting with a service provider. That way, you will increase the odds of overriding your competitors.
Related Post