Why Outsourcing is Important for Small Businesses?
Updated On November 7, 2023 | by Anastasia Brown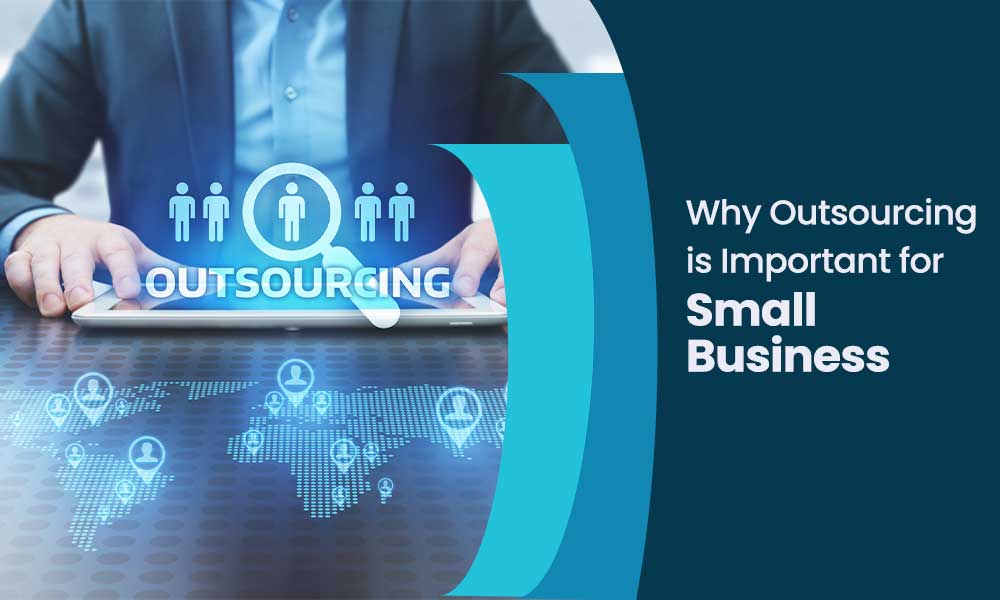 Do you know businesses of all sizes are benefited from outsourcing? Well, in this they just enlist the services of an external provider for handling the specified tasks. Hence, the outsourcing is very beneficial for the small businesses.
Difference Between Outsourcing and Offshoring
Offshoring vs Outsourcing are the two aspects that you might be aware of the fact is that small businesses face a lot of day-to-day challenges. Resources are one of them. Because they have limited employees, finances, and solutions available, it becomes tough to complete the business processes up to a level.
For instance, if a small company only focuses on marketing, it might need more customer service standards. Hence, outsourcing can be helpful to fill those gaps to make a difference. However, this is just the beginning stuff of why should outsourcing be considered vital for small businesses, as it has a lot more.
Whereas in offshoring, a portion of your company's business operations are executed in another country. Hence, this opens up the chances for the company to cover more geographical areas.
Better Control Expenses
A small business has to keep tight control of its expenses if it is not taken into consideration properly. It would only take one month for a company to land into financial trouble. After that, it becomes very difficult for the company to get out of this hole.
Besides this, the most important and biggest expense of the company is its employees. And, that's why outsourcing can be a savior in that it can not only reduce but can also even remove the expense permanently from the list. Also, you need to constantly pay for outsourcing.
However, paying the outsourcing employees is not something that would count as a permanent expense. Because, here, you are free to choose when you require assistance and when you don't. Hence, you will be able to maximize your expenditures.
Get New Projects Up and Running Fast
With a small enterprise when everything is supposed to be attempted in-house only, it becomes very difficult to get going with the newer projects. Because focussing on core business functions is also a significant task. Therefore, due to this, there is less time to devote to the other aspects.
But, if you start outsourcing, you can immediately start working on the new projects. And because the outsourcing provider would have sufficient resources with which they can quickly start working on the project assigned to them. Furthermore, with outsourcing, you will be able to jump into your significant IT development project up to 10 times faster compared with an in-house team. 
Suggested Read:- IT outsourcing trends
Compete with Big Boys
Do you also find it overwhelming when it comes to competing with the biggest players in the industry? And, this is true, because large companies do have more resources in comparison with smaller enterprises. Hence, with outsourcing, it is possible to level the playing field.
For instance, if you are unable to craft an in-house software development team, outsourcing the developers for hire is possible. Because of this, you will be having some more development projects. Whether those projects are complex or need to be delivered fast, they can be completed.
Reduces Risk
Every investment does carry a certain amount of risk. You might know that the market competition, financial conditions, technology, government regulations, all the things do change very quickly. Besides this, the outsourcing providers not only assume the risk but also manage the risk for you. Furthermore, they are much better at evaluating the risks, managing them, and avoiding risks in their areas of expertise.
Focus on What Matters Most
With that said, outsourcing helps you to focus on what matters the most, i.e., the core functions of your business. Because you have limited time in a day, and you cannot spread that across every aspect of your business.
No matter if it is social media marketing or answering the inquiries of your customers, you understand that it genuinely needs to be done. So, rather than letting these peripheral activities eat your precious time, it is better to outsource them. Hence, as a result, you will be able to concentrate more on the main areas of your business that will ultimately grow it.
True, you are still a small business, but outsourcing has the power to assist you in acting "big" against the competition. You will be able to access the same type of expertise, upscale, and create solutions just like the large organizations enjoy.
Suggested Read:- Hottest nearshore call center outsourcing countries
Concluding Words
To evaluate which could be your perfect outsourcing service provider, you must check their portfolio. You need to assess how they are managing the projects with cultural barriers and time differences. Besides this, you need to assess the quality control measures they use to implement to manage the quality of the products. Furthermore, try to collect some insights about the taxes and liability of the service provider to determine their ability to manage complex outsourcing relationships.
---
Related Post