From Outsourcing to Outstanding: Tips for Building a Stellar Relationship with Your IT Partner
Updated On June 20, 2023 | by Samara Davis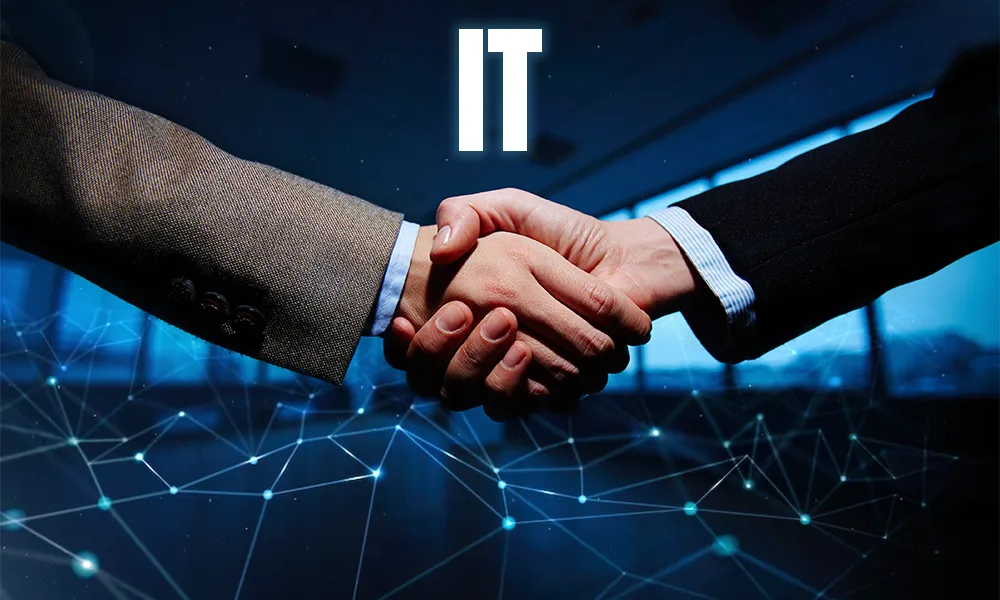 In this cultivated era, the IT sector demands a challenge of grueling proportions in order to navigate through the mazelike world of organizations. Likewise, with the expansion of your enterprise, technology postulates in tandem to meet future needs. This task is becoming more challenging and demanding over time. However, in today's competitive and ruthless environment, your enterprise may call for reliable support. Therefore, this support may ask for a trusted IT partner.
However, it isn't merely about assigning tasks to an external entity. It is about weaving a vibrant tapestry of collaboration and mutual understanding, where you and your IT partner are warp and weft. The final product isn't just a completed project or a fixed issue; it's a stellar relationship built on the cornerstones of communication, trust, and shared vision.
The question stands: how do you evolve this relationship from simple outsourcing to an outstanding partnership? Let's delve deeper into this topic and explore the critical steps in building a stellar relationship with your IT partner.
Understanding Your Business Needs
Before you embark on this partnership, take the time to define what your company needs from IT support services. These may include cloud computing, data security, system maintenance, or help desk support. A clear understanding of your requirements will guide your selection process and foster a more successful collaboration with your chosen IT partner.
Mutual Communication is Key
When partnering with an IT firm, open, two-way dialogue is essential. Are you conveying your needs? Is your IT partner responsive to your queries? It's crucial to establish a relationship that encourages conversation and fosters understanding.
Incorporate Your IT Partner into Your Team
Your IT partner isn't just another vendor; they should be an integral part of your team. By involving them in your operations, they can better understand your business processes, challenges, and goals. In addition, this involvement enables them to tailor their services to fit your business, ultimately leading to a more productive partnership.
Transparency and Trust Build Strong Relationships
When it comes to IT matters, trust is paramount. So ensure your IT partner is transparent about their operations, service delivery, and pricing. This promotes confidence and eliminates surprises.
Ask your IT partner to be open and honest about all policies and procedures. The involved individuals must communicate every bit of the queries hesitation free. However, this not only build rapport but also, help business to grow flawlessly. This cannot be misled, as you do not need to talk about confidential information, building transparent relationships will eventually pave your way with a much higher chance of success.
Continual Improvement and Innovation
You must be stressing about the best IT partners. To answer, the ones are those who stand on their ground and rest on their laurels. They must constantly seek to improvise their services and bring more innovative ideas on board that match current trends. This way, your associated IT partner will be able to help your business to stay ahead of the curve.
Moreover, continuous improvements discards waste, reduce impacts and improve the quality of work. This saves a lot in terms of capital and time by revealing and tackling operational inefficiencies.
Rob Smallwood once said: "Continuous improvement focuses on improving the value to either or both the supplier and consumer and typically is a balance between three factors: cost/efficiency; functionality/effectiveness; and risk for both the supplier and consumer".
Agree on Metrics to Measure Success
Like any other business initiative, the success of your IT partnership should be measurable. So what does success look like for you? Reduced downtime? Improved network performance? Increased productivity? Work with your IT partner to establish metrics that reflect your business goals and review them regularly.
Measuring your business's success metrics is one of the important strategies to be followed to monitor and evaluate the progress. Because, when you implement new strategies, it is equally important to know whether the strategy is working or not.
Conclusion
From outsourcing to outstanding, a stellar relationship with your IT partner can be a game-changer for your business. It's not just about finding the right company to handle your IT needs—it's about cultivating a relationship that fosters growth, innovation, and success. Understanding your needs, facilitating open communication, involving your partner in your team, building trust through transparency, encouraging continual improvement, and establishing clear success metrics can significantly enhance your relationship with your IT partner. And with this outstanding relationship, your business will soar to new heights.
---