How to Choose the Right Email Marketing Partner for Your Business
Updated On September 15, 2023 | by Manpreet Kaur Sandhu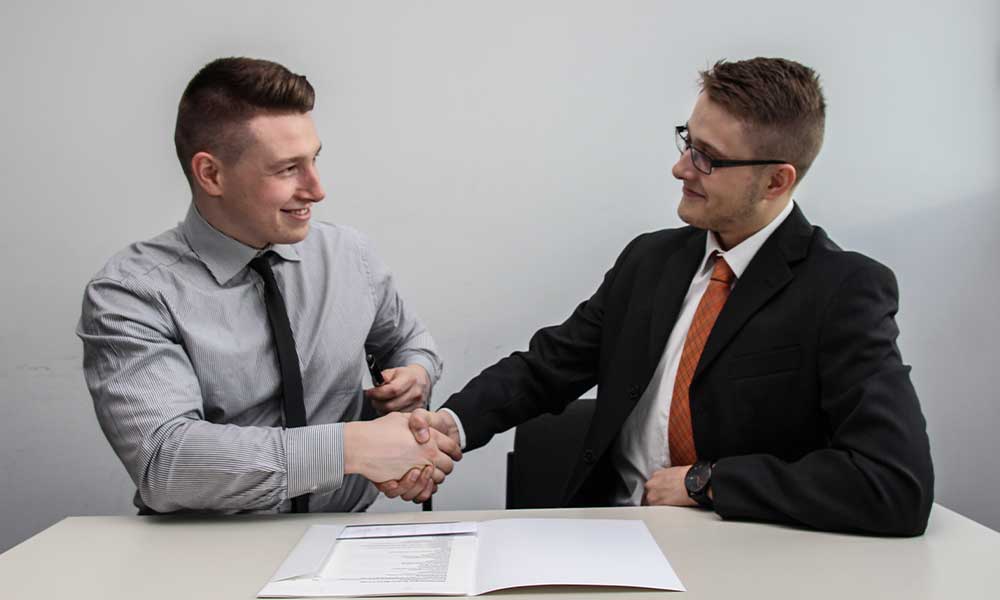 Email marketing has become a core bread & butter offering for agencies. It delivers excellent ROI for you and your clients & can supplement or form the foundation for almost any marketing strategy imaginable. Our expert vetted professionals are trained and well qualified to work on email marketing projects of any size or complexity.
It's flexible to the largest enterprise or the smallest startup. But a planned email marketing strategy, the kind that meets your client's needs, delivers excellent results. There's no shortage of ESP out there. On one side, you have a complex platform intended for large enterprise companies down to the platforms.
However, it is integral to find a tool that's flexible enough to meet the objectives and expectations of both your clients and your business.
Some steps to choose the right email marketing partner
STEP 1: YOU HAVE TO DECIDE WHAT EMAIL MARKETING SERVICES YOU WANT TO OFFER YOUR CLIENTS.
The 1st step toward offering an email marketing service is to decide what you want to provide to your clients. It majorly depends on the goal and requirements of the business model and client relationships and the challenges & needs of your clients to come to you to solve.
Create and send the campaigns on behalf of your clients:
Try to offer the best email template production & campaign management to automation and ESP migration. Many agencies of email marketing services involve & manage the email marketing process from beginning to end.
Provide email tools to your clients:
If your agency chooses the second approach, you may opt to customize the email marketing tool's setting & brand it as your own, giving it a unique proprietary experience available.
STEP 2: Analyse the important features well.
When you investigate different email marketing tools for your agency, it can be easy to get caught up in various features and tools and end up with something that isn't good for your agency.
Private labeling (also called white labeling) allows agencies to brand the platform they invest in as their software and tailor it to their own needs.
Markup: To earn a profit on each email marketing campaign produced, the ability to markup within the tool is essential. This option gives you the chance to set the price above what your agency is paying for an email marketing solution and your agency.
You must manage multiple clients: All clients can use logins and dashboards to stay organized and efficient. While your relationship with each of your clients will undoubtedly have different views, it's valuable to have a glance through the client's latest activity.
Permissions and the workflows: Select a tool that will support unlimited teams and team sizes, each with flexible levels, permissions, and complete workflow control that makes it simple for clients of all shapes & sizes to collaborate on their email marketing. For example, one user may build an email, but they may not have the permissions to deploy a campaign.
STEP 3: HAVE TO CHOOSE AN EMAIL MARKETING VENDOR YOU CAN TRUST.
With a team of design and content experts, an agency needs to have a team with deliverability laws understanding.
Find someone who will worry about you and ensure your clients' emails always land in your inbox. You need to make sure that your selected email marketing vendor can help prepare you for connecting with intended clients through email campaigns for long-term success.
Security & infrastructure: It ensures you the platform you choose is reliable because your clients will perceive it as an extension. The technology you choose reflects on your brand & your client If it's an unstable relationship. It makes your business look unreliable.
STEP 4: TAKE THE TOOL FOR THE TEST DRIVE.
Once you've found an email marketing solution, one or more than one that meets your needs, and a vendor you can trust easily, it's a great idea to try the solutions out before you buy.
Once you've tested it by yourself, look at it from your vision.
STEP 5: SELECT YOUR TOOL & ONBOARD YOUR CLIENT.
After the good research on the tool of your choice, now is the time to start using it with your clients. There are some strategies to make sure this process goes smoothly.
If you want to create and send their emails through strategic email marketing campaigns depending on the vendor you've chosen, you will be trained extensively to get through.
Choosing the right email marketing vendor, no matter what technology you're assessing can be a game-changer for your business.
Also Read- Tips to Expand your Email Marketing Database
Related Post