Change or Reset SBCGlobal Email Password With Few Easy Steps
Updated On January 5, 2023 | by Manpreet Kaur Sandhu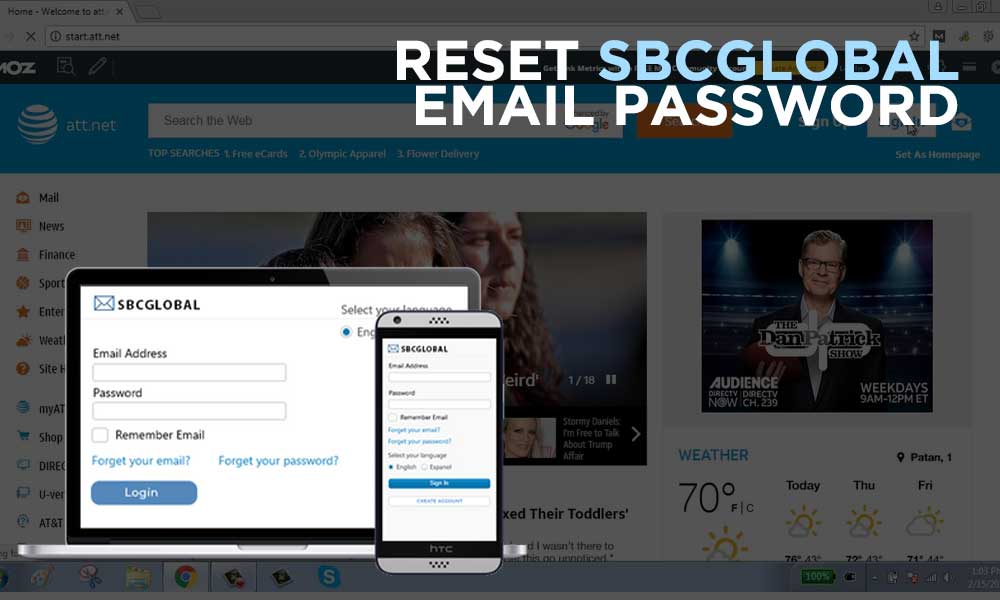 SBCGlobal is one of the popular email clients which is shelled under the eminent banner of American telecommunication company or AT&T. And, whenever you need to make any change in the password of the SBCGlobal account, you need to go through the AT&T recovery process.
Have you lost or forgotten your SBCGlobal Password? Or someone else has accessed or hacked your account? In these cases, you need to reset your password and perform SBCGlobal email password recovery, but when you have your current password, you need to follow the password-change approach. Here we will discuss both the methods below. But first, let's discuss why you need a new password.
Why and When Do You Need to Change or Reset the SBCGlobal Email Password?
To maintain the security of your account
After accessing your account on public computers
On Sharing your password with someone
When your account is hacked
When you forgot your current email password
When you having the sign-in issues
To create a new stronger password
Change the SBCGlobal Password with Current password
If you can sign-in to your account with your current password and simply changing the password for security reasons, there are a few simple steps that you need to follow.
Go to the AT&T log-in page: https://signin.att.com/
Now, enter your SBCGlobal email address and password to sign-in
Go to the "Email Settings" and then select "Change Password"
Next, you need to enter the current password and click OK
Create a new password for your account and type it again to confirm
Click OK to save the changes
Now, close the windows and try to sign in again using the new password.
How to Reset or Recover the SBCGLobal Password
If you have forgotten the password for your SBCGlobal email account, or you want to recover your hacked or compromised email account, you will need to reset your SBCGlobal password from the AT&T or SBCGLObal forgot password page.
Follow these steps to recover or reset your SBCGlobal Password:
Go to the AT&T password recovery page by clicking here
Now, type your email address and your Last name
Click Next>>OK
Select the password recovery option from the available menu
You can choose "Security questions" and answer them to recover your account
Or, you can select a phone number or email address to receive the verification code
Enter the verification code on the recovery screen.
After this, you need to follow the on-screen prompts and create a new password
Now, sign-in using the new password.
Conclusion
It is quite easy to change or reset your SBCGlobal password if you have the current password or the recovery methods available. But, make sure whenever you change your password, you don't repeat the older one, create a similar password, or keep a weak password. Make sure you use the blend of upper and lower-case letters, alphabets, characters, and numerics.
---
Related Post