6 Things to Do Before Taking Your Apple Devices for a Trade-In
Updated On February 23, 2023 | by Austin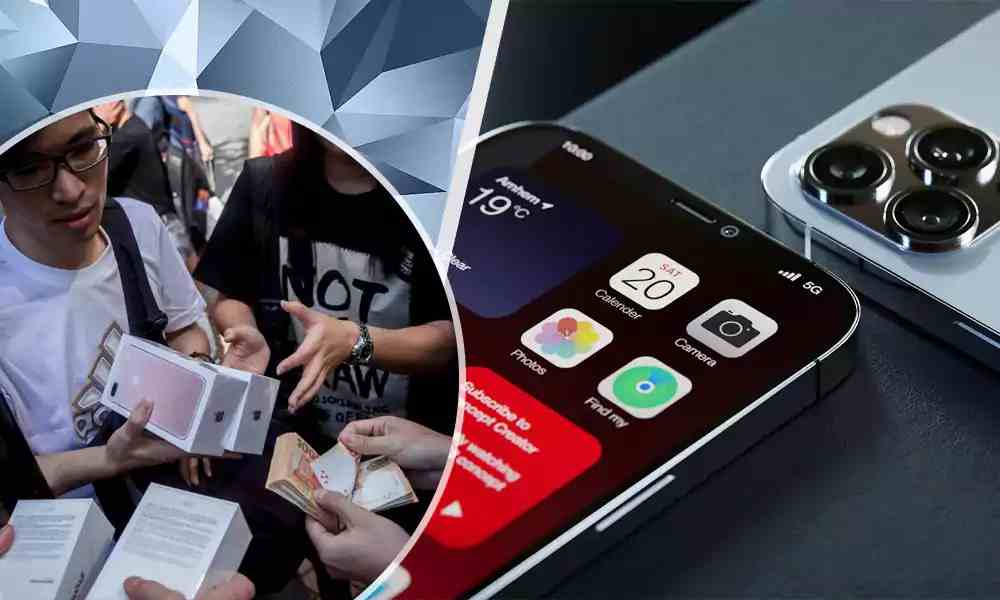 Are you planning on taking your old Apple devices and trading them in for something new? If so, there are a few things you'll want to do first to get the most out of your trade-in. Check out this blog post to learn what those things are!
Check for Water Damage – This Can Void Your Warranty.
Before you take your Apple device to trade in, say if you plan to sell your Mac, you should always check for water damage. Water damage, if present, will void any existing warranties and reduce the value of your device. An easy way to identify water damage on most phones is to check for a Liquid Contact Indicator (LCI), which symbolizes liquid contact in the form of a white or red dot in the SIM tray. It's also important to note that if your phone has ever been submerged in water, signs of corrosion may emerge from time to time, no matter how well you clean it. Water causes corrosion which increases the likelihood of malfunctioning hardware and cannot be replaced by warranty services. Before trading your Apple device for maximum resell value, ensure you know about any possible water damage.
Make Sure to Wipe All Personal Data from the Device.
Before switching to a new device, it is critical to ensure all the personal data stored on your Apple device has been wiped clean. Services like iCloud help you restore specific settings when setting up your new device and ensure no one can access sensitive or confidential information. Wiping the data protects your privacy and gives you peace of mind that your personal information is safe and secure after you trade-in.
Restore the Device to its Factory Settings.
.If you're looking to trade in your Apple device, then it is essential to restore the device to its factory settings first. Doing so helps improve your chances of getting a suitable price for the device and also saves new users from being bogged down by unwanted files or settings left on the device. To restore an Apple device to factory settings, go into the settings menu and select the 'Erase All Content And Settings' option; however, for added safety, back up all important work using iCloud and iTunes first. Once you are confident that all data has been successfully backed up, pushing this button will quickly complete the job. Don't forget that a clean start can make a huge difference!
Take High-quality Photos of the Device from All Angles.
When selling or trading in your Apple device, it's important to take high-quality photos of the device from all angles – such as the front, back, sides, and any ports. Taking pictures from multiple angles will give potential buyers a visual representation of the device's condition, allowing buyers to inspect the device before deciding to purchase. Be sure to note any scratches or damage that may be present by pointing them out in the description or photos. Doing so will ensure you have an enjoyable and safe transaction.
List Any Accessories Included with the Sale.
If you're getting ready to trade in your Apple device, remember to verify what accessories you offer with the sale. Charging cables, covers, and headphone adaptors are all common items that may come with the deal – so be sure to check what you will include before you make a final offer. These accessories help make your device look and function its best, add value, and potentially bring you a better return on your purchase. So, if you want top dollar for your Apple device, investigate any additional extras before moving forward with the trade-in process.
Choose a Fair Asking Price Based on Research and Comparable Sales.
When it comes to figuring out how much to ask for when trading in your Apple devices, it pays to research. Take some time to check online for what similar types of tech are selling for so you know if you are asking a fair price or want to lower it a bit. Additionally, it's also essential to consider different types of sales platforms and determine which channels may offer the best market value. By taking the time to understand both the technology and the market forces at play, you can establish a fair asking price that makes sure you get the most out of trading in your device.
So, now you know how you can maximize your chances of getting a great trade-in deal on your Apple devices. With the safety and research features taken care of, you can trade your gadget securely and profitably.
---
Related Post