The Important Features of a High-Quality Video Camera for Live Streaming
Updated On September 15, 2023 | by Gaurav Kumar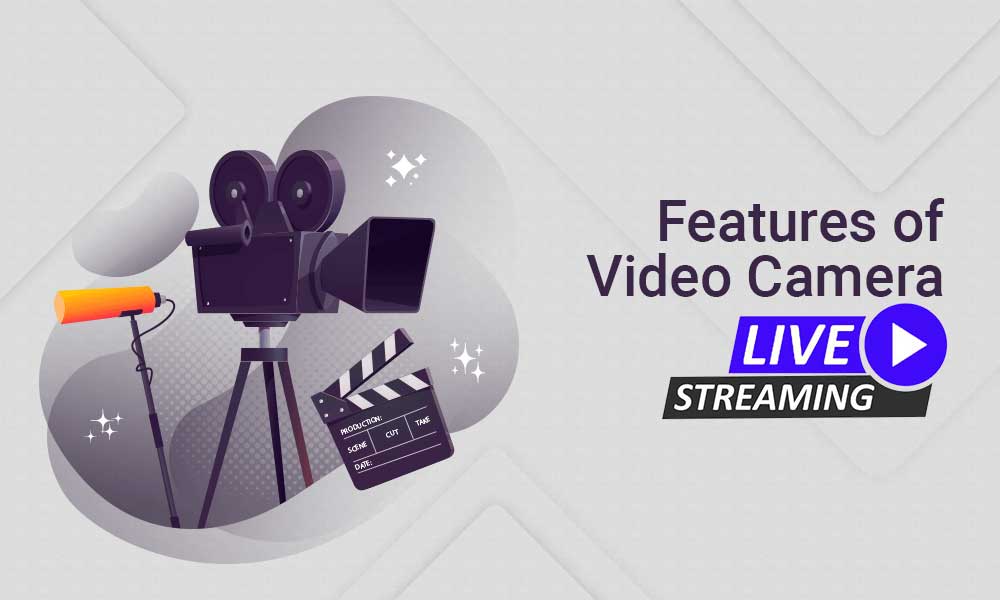 Once in a while, a groundbreaking piece of technology appears with the potential to revolutionize our everyday lives and the way we do business. One such technology is live video streaming. Broadcasting video in real-time to viewers across the world is what we call a "live stream."
Live streaming necessitates the use of the best video streaming camera that can simultaneously record and transmit the content online. There are many kinds of cameras you may use for streaming life, but not all of them are made equal.
It's important to utilize a high-quality camera for live broadcasting. A variety of cameras may be utilized for live streaming, each with its advantages.
DSLR Camera
Live streaming is best done with a DSLR camera due to its superior video and audio quality. What's more, you can take whatever kind of picture you want with a DSLR because of the many lenses available for it.
Camcorder
Because of its portability and simplicity, a camcorder is yet another fantastic tool for real-time broadcasting. In addition, the majority of modern camcorders include integrated microphones, making it simple to capture high-quality audio for your broadcast.
Action Camera
If you want to be mobile and flexible with your images while live streaming, an action camera is a great option. Because of their compact size and low weight, action cameras are convenient to bring along wherever you go.
Webcams
A high-quality live broadcast may be achieved using a webcam requiring just a few minutes of setup time. They may, however, be more costly than certain other choices.
Smartphone
If a smartphone has the appropriate app, it may be used to broadcast live content. If you're looking for a way to broadcast live while on the move, this could be it.
Important Features of a High-Quality Video Camera for Live Streaming
The ability to broadcast in real-time has made live streaming a common method of disseminating video to a large audience. Choosing a video camera for live streaming requires careful consideration of several criteria. The camera has to be able to connect to the internet and record high-quality video and audio to transmit a live feed. You need a high-quality camera made specifically for live streaming to accomplish it properly. The following are the top 5 specs for a live-streaming video camera:
Resolution
The camera's resolution is crucial for achieving a high-quality video recording. Try to find a camera with a resolution of at least 1080p.
Frame Rate
The frame rate indicates how many images may be taken per second. Your video will seem more professional and fluid if the frame rate is increased. Try to find a camera with a frame rate of at least 30 fps.
Low Delay Time
The time elapsed between when an image is taken by a camera and when it appears on screen is known as "latency." To create the impression that your video is being shot in real-time and with little lag, you'll need a camera with low latency.
Connectivity
There have to be wired and wireless connection options for the camera.
Compatibility
The camera has to work with widely used real-time streaming services like Twitch, YouTube, and Facebook.
---
Related Post