The New World of Fintech Development
Updated On October 10, 2023 | by Joseph Williams
Fintech is a new world that is changing the financial industry. New technology and innovations are making it easier for consumers to manage their finances.
The fintech industry has been growing at a rapid pace, with some of the largest companies in the world getting involved in it. Fintech development offers plenty of opportunities for professional writers to explore new topics and get paid well, too.
Though it is still too early to predict the future of Fintech, we can make some here-and-there guesses. The rapid growth of technology and changing business landscape have made the world more efficient than ever before. This has led to an increasing demand for financial services, which has been met by the rise of new technologies that have been disrupting traditional financial institutions.
With this change in the industry, there is a growing need for new innovations and breakthroughs to stay ahead in this competitive market.
Fintech development is not just about creating software or apps, but also about creating solutions that can help people live their lives better and more efficiently.
Who is a Fintech Developer and What Does It Involve?
A fintech developer is an individual who is responsible for the development of software that uses financial technologies. They are responsible for developing, testing, and maintaining software that runs on blockchain technology. They are also responsible for ensuring that their software is compliant with all regulations and standards.
He is a person who develops software for a financial institution and is responsible for designing, developing, and testing the software programs, that run on the systems of financial institutions.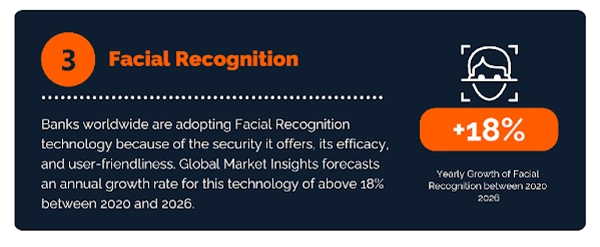 Want to know what skills and knowledge should a Fintech developer possess? They must have a strong knowledge of programming languages like Java, C++, and Python. 
They should also have experience in backend development with technologies such as MySQL, PostgreSQL, and MongoDB. Other skill sets include data modeling and database design, web application and security testing, visual design, and front-end development.
How to Become a Fintech Developer?
Do you wish to become a Fintech developer? If you are willing, in that case, I have summarized some basic requirements which you need to fulfill to become one.
1. Get an Educational Degree
Obtaining knowledge, skills, and expertise in the field you wish to pursue is a must. These degrees and certificates serve as proof at the time of employment.
Here's a list of courses that you can pursue.
Decentralized Finance
Blockchain in Finance
Machine Learning in Finance
Python and Statistics
Financial Data Analytics
And many more courses run by various Universities which you can opt for degrees and certifications.
2. Projects
There are many projects which a student has to complete and submit for assessment. These are done to test the understanding of the students and get feedback on their work.
3. Research
It is one of the most crucial parts of becoming a Fintech developer, as you gain a grasp of how to conduct research. You also try to find developments in your field, impact, and try to give your contribution to the particular field.
4. Fieldwork
Students are exposed to real-life opportunities as they work with different people and firms. Students try to gain knowledge by physically doing the work. That is how they experience in office experience before they join a firm.
This is a four-step process that every developer should go through.
Also Read: What Is It Like to Work Remotely as A Web Developer?
Why is FinTech Development So Important for Businesses and Consumers?
FinTech Development is a new financial innovation that is impacting the industry and changing the way businesses are run. It's a process that creates better business opportunities for consumers and businesses alike.
With the emergence of Bitcoin in 2008, FinTech development has been on the rise. What is important to note, however, is that it was not always seen as a positive thing in society.
In fact, it was seen as something that would bring down the economy entirely. This changed with time, and now FinTech development has become an integral part of our society and economy.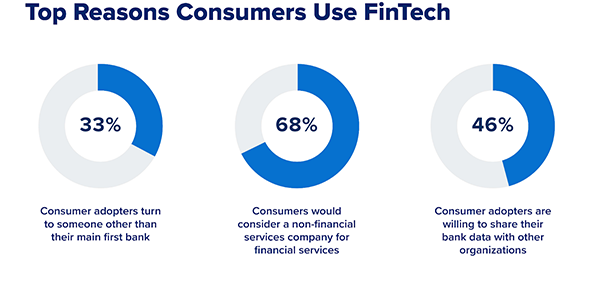 The reason FinTech development is so important for both consumers and businesses alike is that it provides more opportunities to make money while also providing more convenience in terms of digital transactions.
Consumers can now have access to all types of financial services through apps like Venmo or PayPal without having to worry about getting ripped off or dealing with bank fees when sending money overseas or transferring funds from one account to another.
Also Read: How to Hire BigCommerce Developers?
Why are Fintech Developers the Key Drivers of Digital Finance?
The digital finance sector is growing rapidly, and it is not just a matter of time before the industry will surpass the traditional financial sector. Fintech startups are the key drivers of digital finance, as they are responsible for creating new products, services, and innovations that help make the industry more efficient.
Fintech developers are the key drivers of digital finance. They are the ones who are in charge of developing financial applications and innovations. They also help companies in implementing these innovations into their businesses.
The Fintech industry is growing at a rapid pace, and they are also creating a lot of jobs for people across the globe. This new-age tech industry is expected to grow by 20% annually, which means that it will continue to be a major player in the digital economy.
Developers in the field of Fintech have showcased tremendous growth over the past few years due to their innovative ideas and technologies. This has led to an increase in demand for fintech developers worldwide.
What Kinds of Companies Are Looking for Fintech Developers?
In the 21st century, as the world is transforming, there are numerous companies that are looking for Fintech developers. But here we have listed some of the major companies working in these domains.
Peer-to-peer lending companies
eCommerce
Digital Operating Platforms
Banking and Finance Companies
Blockchain Startups
Digital Share Broker
Investment Companies
These companies are looking for developers who have a working knowledge of Python, UI/UX development, testing, and artificial intelligence.
Also Read: Why Having the Right People is Essential for An IT Company
Conclusive Thoughts
Fintech development in the financial world is here to stay and in order to run along with it, you need a good Fintech developer with working knowledge of different technologies and who is hungry to learn new technologies as per the new advancement in this world.
A Fintech developer who always tries to become a better developer is what every company wants and seeks. And with advancement in the Fintech world, companies will only ace if they possess good developers.
---
Related Post