Unleash Your Creative Genius with WPS Presentation: Your Ultimate Free PowerPoint Download
Updated On October 23, 2023 | by Raymond L. Mora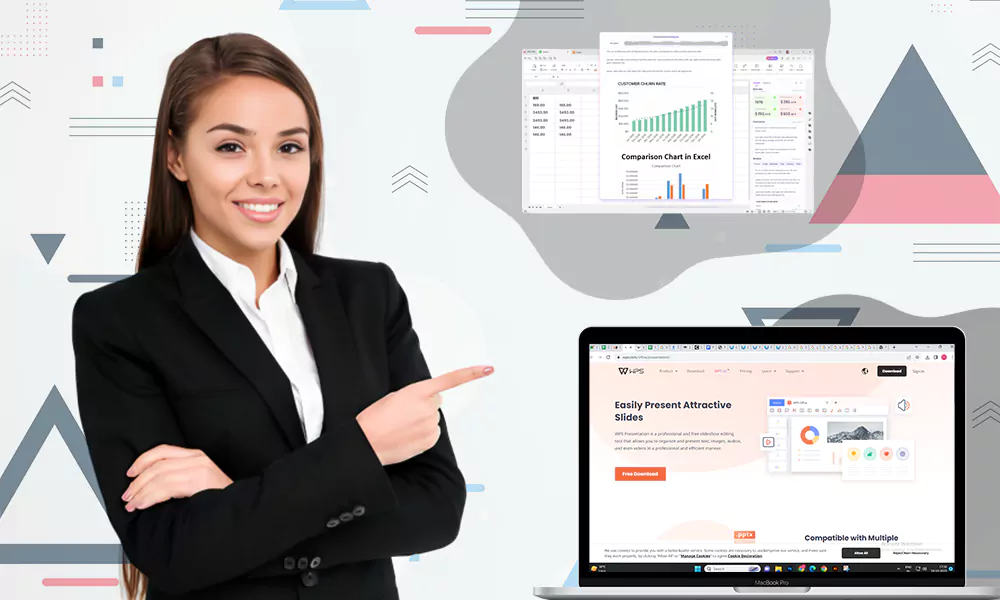 In the realm of digital presentations, PowerPoint has reigned supreme for decades. Professionals, students, and creatives alike have relied on Microsoft's software to craft compelling slideshows. But what if there was a free alternative that not only matches PowerPoint's prowess but enhances it?
Enter WPS Presentation, your ultimate free PowerPoint download, and the gateway to unleashing your creative genius. According to Wikipedia, it has 494 Million active users with 1.2 billion installations by 2022.
Successful informational presentations are a fundamental part of modern connections. No matter if you're a student, a marketing professional, or you just want to present information in an engaging way, you need the right tools to create impressive slides.
Microsoft PowerPoint has long been the choice, but there is an equally powerful and cost-effective alternative: WPS Presentation.
What is WPS?
WPS Office, which stands for Writer, Presentation, and Spreadsheets, is an all-in-one office suite developed by Kingsoft Office, a Chinese software company. WPS is designed to prepare wide solutions for word operators, presentation design, and spreadsheet management. It is accessible on various platforms like Windows, Linux, macOS iOS, and Android. It is a flexible option for users around the world.
Now, let's explore four key features that set WPS Office apart:
Cross-Platform Compatibility
One of the standout features of WPS Office is its remarkable cross-platform compatibility. Users can seamlessly switch between different devices and operating systems while maintaining the formatting and integrity of their documents.
This is especially valuable in today's world, where work and personal tasks are often managed on various devices. In case, you're drafting a document on your Windows PC at the office, making edits on your Android tablet during your commute, or giving a presentation on your Mac at home, WPS Office ensures a consistent and hassle-free experience.
Familiar User Interface
WPS Office offers a user-friendly interface that is intentionally reminiscent of Microsoft Office, making it easy for users familiar with Office applications to transition to this without a steep learning curve.
The ribbon-style toolbar, menu options, and functions closely resemble those of Microsoft Office, so users can quickly adapt to the software without feeling lost. This familiar interface allows for a smooth workflow and productive use of the suite's features.
Rich Features and Templates
WPS Office is equipped with a wide array of features, making it a formidable contender in the office software market. Each of its core applications – Writer, Presentation, and Spreadsheets – offers comprehensive functionality that includes text formatting, data analysis, chart creation, and much more.
Moreover, it provides a substantial library of templates for documents, presentations, and spreadsheets. These templates serve as starting points for various projects, enabling users to save time and maintain a professional look in their work.
Cloud Integration
Cloud integration is a must in the modern workspace, and WPS Office does not disappoint in this aspect. It allows its users to have access to their documents from a popular cloud storage service like Google Drive and Dropbox, OneDrive.
Its collaboration ensures accessibility and data security even when you are away from your primary device. Real-time collaboration is useful for teams, allowing different users to work on a document at the same time without having to share files back and forth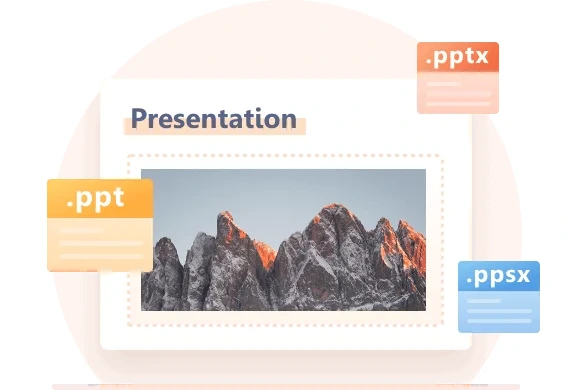 The Power of WPS Presentation
WPS Presentation is a part of the broader WPS Office Suite, a versatile office productivity suite that includes word processing, spreadsheet management, and of course, presentation design.
Unlike costly competitors, WPS Office offers a free version that doesn't compromise on features, giving users a genuine alternative to Microsoft Office.
A Familiar Interface
Upon launching WPS Presentation, you'll immediately notice a familiar interface, akin to PowerPoint. This continuity minimizes the learning curve for those transitioning from PowerPoint, making it a seamless switch.
You can create, edit, and present your slides with ease, retaining the intuitive feel of the industry-standard software.
Feature Parity with PowerPoint
WPS Presentation doesn't fall short in terms of features. In fact, it often exceeds expectations. WPS has a large library of templates with animation effects, and move options that match what you find in PowerPoint free download.
It has the ability to add multimedia, charts, and tables to make your presentation dynamic and informative for your readers.
Collaboration Made Simple
In a world where remote work and collaboration are paramount, WPS Presentation offers cloud capabilities, allowing you to store and share your work seamlessly. Real-time collaboration features enable multiple users to work on a presentation simultaneously, enhancing productivity and creativity.
Why Choose WPS Presentation?
It's Free: Perhaps the most compelling reason to choose WPS Presentation is its cost or rather the lack of it. It provides indispensable features that are available in paid software without any expense.
User-Friendly: It's a user-friendly interface to create informative presentations. That makes it easy for anyone.
Compatibility: WPS PowerPoint file formats are compatible, and you can work with existing PowerPoint files easily.
Feature-Rich: Don't let the free price tag fool you. It offers a wide range of features, including pre-designed templates, animations, transitions, and support for multimedia integration.
Collaboration: WPS Office is useful for team projects or remote work situations. Easy way to collaborate with others
Cloud Integration: This with cloud storage services allows you to connect with Google Drive, Dropbox, and OneDrive.
How to Get a WPS Presentation for Free?
Getting a WPS Presentation is a straightforward process:
Visit the WPS Office Website: (www.wps.com).
Download the installed WPS Office PowerPoint.
Installation: follow the instructions and start running the installation process.
Start WPS Presentation: Once the installation is done. Start it and create amazing slides for your presentation.
Tips for Creating Stunning Slides with WPS Presentation
Tips For using powerful presentation:-
Start with a Message: To get started, use WPS presentations to give it an informational structure effectively.
Visual Appeal: Leverage the rich collection of templates, graphics, and multimedia elements to make your slides visually appealing.
Practice and Rehearse: Use the presenter mode to practice your presentation. It provides tools for speaker notes and slide timing, which can be a great help.
Engage Your Audience: Use animations, transitions, and interactive elements to engage your audience and make your message memorable.
Regular Updates: It is continuously updated. Keep your software up to date to access new features and security improvements.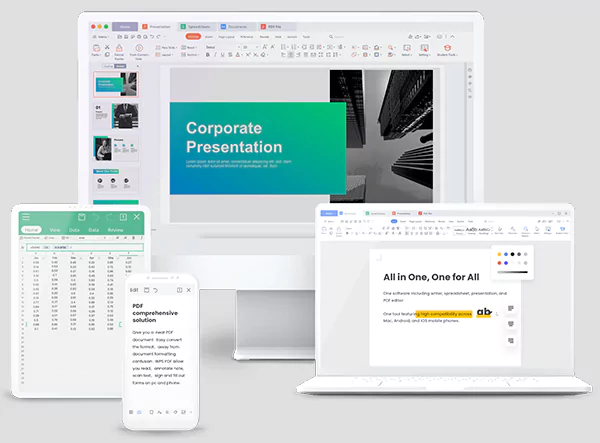 The Bottom Line
WPS Presentation, the ultimate free PowerPoint download, doesn't just match its premium counterparts; it often outperforms them. In case, you're a professional marketer or entrepreneur wishing to create a successful pitch, or a student with an aim to impress your teachers with the presentation. Or a creative mind thinking to boost impactful ideas, WPS Presentation is all you have one solution.
Increase your creative genius, boost your creativity, and present your impressive ideas with finesse, all without any expense. It deprives the way for a world where creativity knows no boundary, and this all happens with a simple, free download.
So why wait? Download WPS Presentation today and embark on your journey to creative brilliance, backed by the power of a free, feature-rich presentation tool. Your ideas deserve to shine, and WPS Presentation makes sure they do.
---
Related Post