WPS PDF Editor: Your Ultimate Tool for Creating and Editing Fillable PDFs
Updated On October 19, 2023 | by Raymond L. Mora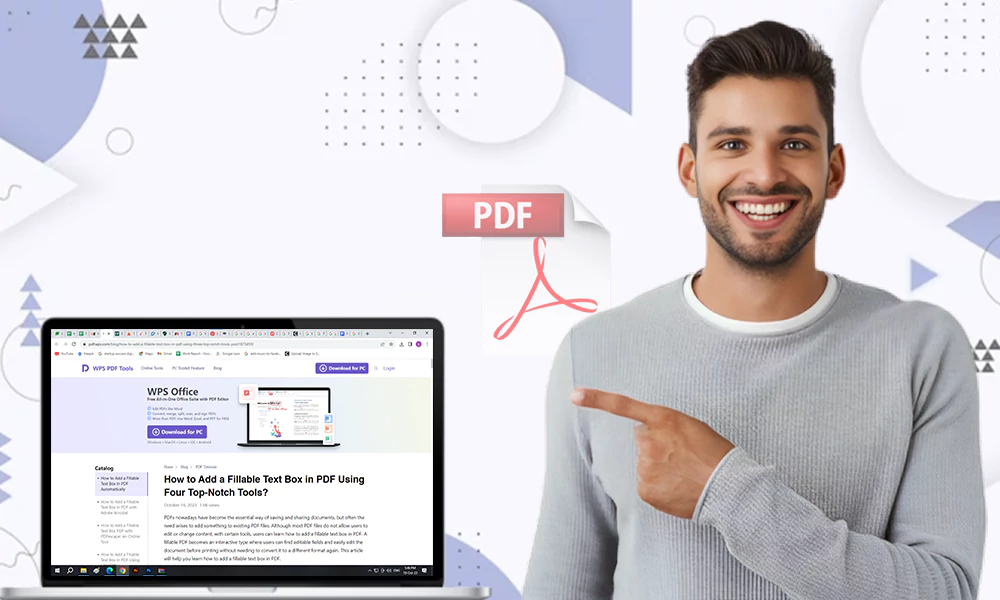 In the world of productivity suites, many software are available in the market, and opting for the right suite for your needs can be a challenging task.
There are a plethora of options available, so it's important to choose the best software for your personal and professional needs that not only aligns with your all requirements but also enhances your efficiency.
One such versatile and user-friendly suite is WPS Office. In this article, we will explore WPS Office's powerful software, and will also discuss WPD PDF Editor and why it deserves a spot in your digital toolbox.
What is WPS Office?
WPS Office, also known as Kingsoft Office Software Corporation Limited, is a comprehensive office suite designed to meet all demands of both individuals and businesses. It's a cross-platform solution available on Windows, iOS, macOS, Android, Linux and iOS devices.
WPS Office is a powerful alternative suite instead of other suites like Microsoft Office and Google Workspace.
The Importance of Fillable PDF Forms
Fillable PDF forms have become a staple in various industries, such as legal, finance, education, and healthcare, to streamline data collection, feedback gathering, and document processing. They allow users to input information directly into a PDF document, eliminating the need for manual data entry and reducing errors significantly.
However, creating and editing fillable forms can be a challenging task without the right tools. This is where WPS PDF Editor shines, offering a wide array of features designed to make the process seamless and efficient.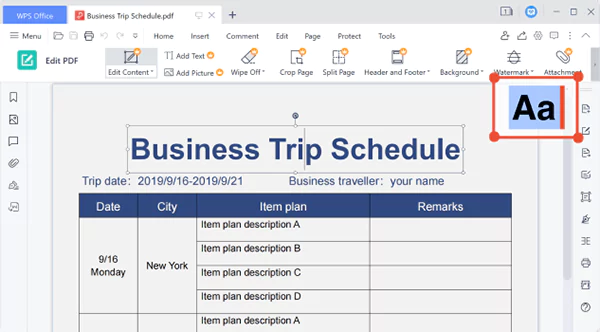 DO YOU KNOW
In the WPS Office's PDF Filler users can customize fonts, and styles and also add pictures and dates to the form improving the overall presentation.
WPS PDF Editor
WPS PDF Editor is a popular WPS Office suite, it is a powerful and user-friendly PDF editing tool. And designed to simplify the process of creating and editing PDFs.
Here's why it's the ultimate tool for this task:
User-Friendly Interface:
WPS PDF Editor offers an intuitive and easy-to-use interface. You don't need to be a tech expert to navigate its features and create complex PDFs.
Customization at Your Fingertips:
WPS PDF Editor offers a plethora of customization options. From adjusting the font styles and colors to designing the layout of your form, the software provides full creative control. This level of customization ensures that your dynamic work aligns perfectly with your brand identity.
Form Field Tools:
Creating fillable PDFs involves adding form fields such as text fields, checkboxes, radio buttons, and drop-down lists. WPS PDF Editor provides a range of form fields to effortlessly insert and customize these elements.
Drag-and-Drop Functionality:
You can simply drag and drop form fields onto your PDF document, making it easy to arrange and design your fillable forms exactly as you want them.
Rich Editing Features:
Beyond form fields, it offers a comprehensive set of editing tools. You can add, delete, and rearrange pages, annotate documents, and even apply watermarks and digital signatures.
Compatibility:
WPS PDF Editor ensures compatibility with all standard PDF readers, ensuring that the fillable forms you create can be easily accessed and filled out by others.
Collaboration:
With features like commenting and annotation, WPS PDF Editor facilitates collaboration on documents, making it an ideal tool for teams working on form creation and revision.
Data Security:
Protecting sensitive information is necessary. WPS PDF Editor enables you to add password protection and encryption to your PDFs, ensuring that your fillable forms remain secure.
Cost-Effective:
Compared to many other PDF editing tools, WPS PDF Editor offers a cost-effective solution without compromising on functionality.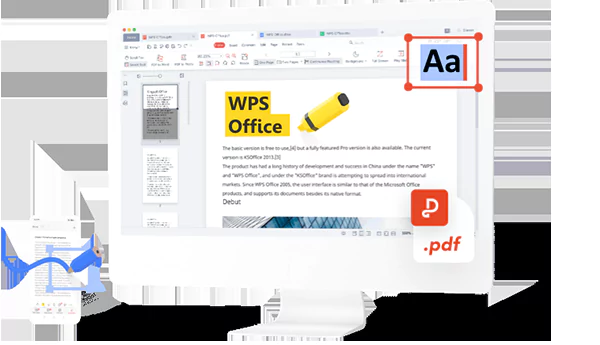 The Magic of WPS PDF Editor's Fillable Form Features
Let's delve into how WPS PDF Editor simplifies your workflow with its fillable form magic:
1. Easy Form Creation:
WPS PDF Editor allows you to convert existing PDFs or create new ones from scratch with interactive form fields effortlessly.
2. Drag-and-Drop Functionality:
The software offers a drag-and-drop interface. This intuitive feature saves time and ensures professional-looking forms.
3. Data Extraction:
WPS PDF Editor's form magic doesn't stop at creation; it excels in data extraction too. You can effortlessly extract data from submitted forms, making it a valuable tool for data analysis and reporting.
4. Secure and Shareable:
The software also provides options to password-protect your PDF forms, ensuring the security of sensitive data. You can share your forms via email, cloud storage, or even QR codes for easy access and data collection.
5. Seamless Collaboration:
Collaborative work is simplified as multiple users can edit the same PDF document simultaneously, facilitating real-time collaboration on fillable forms.
In the tech age when every IT vendor is competing against each other fiercely, Microsoft is leading the race. The biggest factor that has not deterred the company from its success path is due to its feature-rich software like the WPS PDF editor and suite.
Steps to Creating Dynamic Fillable PDFs with WPS PDF Editor
Step 1: Start by opening your existing PDF file or creating a new one using WPS PDF Editor.
Step 2: Add Form Fields in WPS Select the fields you want to add, just as text fields, dropdown menus, or checkboxes. Drag and drop these elements onto your document.
Step 3: Customize Form Customize the behavior of your form fields. Adjust the document font styles and colors to match your design preferences.
Step 4: Test Your Form Before finalizing your dynamic fillable PDF, test the form fields to ensure they function as intended. Verify that users can easily input data and navigate through the form.
Step 5: Save and Distribute Once you're satisfied with your dynamic PDF, save the document. You can then distribute it via email, your website, or any other preferred method.
Why Choose WPS Office?
Affordability:
WPS Office provides a compelling alternative to more expensive official suites with its free version, while still offering a premium version with advanced features for those who require them.
User-Friendly Interface:
The software's intuitive and familiar interface ensures a short learning curve for users transitioning from other professional suites.
High Compatibility:
WPS Office boasts impressive compatibility with Microsoft Office file formats, reducing potential formatting issues when sharing documents with colleagues or clients.
Regular Updates:
The development team behind WPS Office consistently releases updates, enhancing the software's performance and security.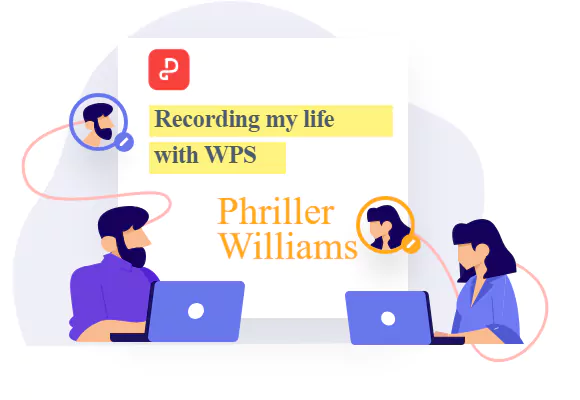 Frequently Asked Questions
Q1: Can I convert existing PDFs into fillable forms using WPS PDF Editor?
Ans: Yes, you can! WPS PDF Editor allows you to easily convert static PDFs into interactive fillable forms. It provides tools for adding text fields, checkboxes, radio buttons, dropdown lists, and more to your documents, transforming them into dynamic forms that can be filled out electronically.
Q2: Is WPS PDF Editor compatible with digital signatures for secure document authentication?
Ans: Yes, WPS PDF Editor supports digital signatures, ensuring the security and authenticity of your fillable PDF documents. You can easily add digital signatures to your forms to verify the identity of the sender and maintain document integrity.
Q3: Does WPS PDF Editor offer collaboration features for team projects?
Ans: Absolutely. WPS PDF Editor enables seamless collaboration on PDFs. You can share documents with team members, track changes, and merge edits, ensuring that your fillable forms are always up-to-date and error-free.
Q4: Is there a free trial version of WPS PDF Editor available for users to try before purchasing?
Ans: Yes, WPS PDF Editor typically offers a free trial version that allows users to explore its features and functionality before making a purchase decision. This trial version is a great way to evaluate if the software meets your specific needs.
Conclusion
WPS PDF Editor is indeed the ultimate tool for creating and editing fillable PDFs. Its user-friendly interface, robust feature set, and cost-effectiveness make it a top choice for individuals and organizations looking to streamline their document workflows. Creating job application forms, customer surveys, or interactive reports, empowers you to do so with ease and professionalism. Say goodbye to the complexity of PDF form creation and embrace the efficiency of WPS PDF Editor.
---
Related Post