Tips for Starting SEO for Landscapers
Updated On May 1, 2023 | by Kamal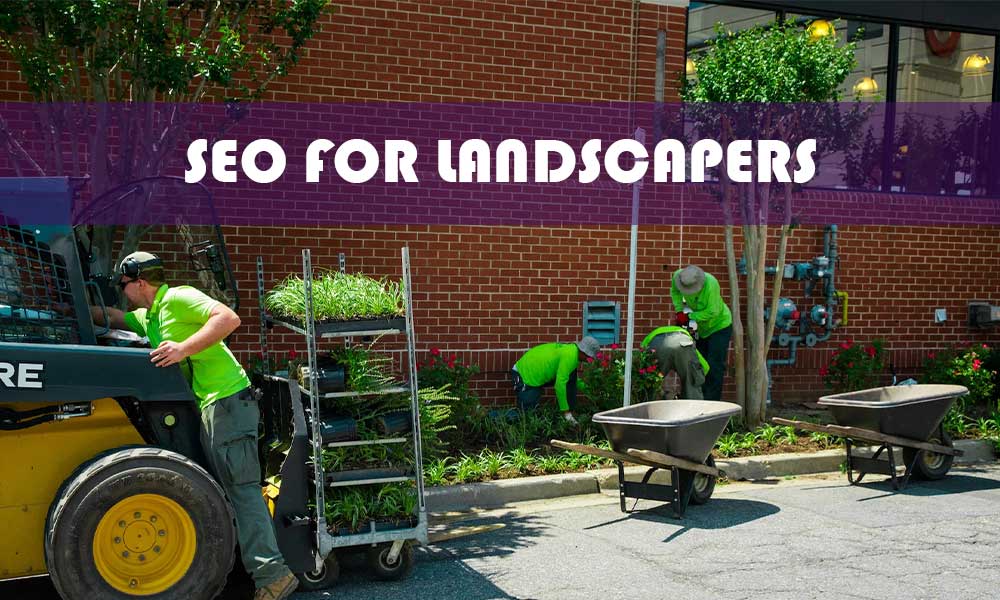 The landscaping sector relies heavily on lead generation and public relations efforts. If your website is not being utilized to produce high-quality leads and develop your lawn care and landscaping SEO services, you may lose potential customers.
Nowadays, customers may quickly locate information about a service or company by utilizing a search engine like Google. It improves business visibility, analysis, pricing comparisons, and research outcomes by making it easier to compare companies.
Landscaping contractors may find it difficult to rank their site in Google because of the company's frequent changes to its search algorithm. Improving their websites for lawn care and landscaping businesses isn't nearly as complicated as it seems.
When it comes to SEO, it is essential to make sure you're targeting the appropriate keywords and doing it correctly. Read on to discover more.
Choose Your Keywords Carefully
In local SEO, keywords are the most important thing to remember. After all, the most effective approach to ensure that clients see your website is to direct them to it by having them search for specific phrases relating to your brand.
Finding suitable keywords is the first stage in SEO for landscaping firms. Keywords impact where your landscaping company appears in search results. SEO for landscaping-related keywords is essential if you want your website to appear in relevant search engine results.
Search engine optimization (SEO) tools assist in generating relevant critical keywords for use on your website. Of course, you must be aware of the context in which a given term is used.
When it comes to local SEO, you should concentrate on two specific keyword categories: purchasing intent and research intent. People looking to purchase a product or use a service will often search for phrases that come under the purchasing intent classification. Those sorts of keywords are often used in conjunction with sales and promotions.
Making Use of Keywords in High-Quality Content
Your keywords are ready, so now is the time to start using them. It's essential to develop material that your audience is interested in reading, such as popular landscaping blog entries and industry news.
As long as you're writing for your intended audience and not for search engines, these keywords will help you rise in the ranks.
Keywords should be used naturally throughout your content to prevent your website from being "spammed." Google may penalize your site for this, which will hurt your SEO efforts. Copy that's factual, informative, and all yours will help your website shine.
Create Content That Will Attract High-Quality Leads to Your Website
Content generation is essential for SEO for lawn care businesses. The production of relevant content is necessary for attracting visitors to your website interested in landscaping.
It is evident that you are an expert in landscaping, and people are actively looking for advice on how to complete landscaping projects. You can share your expertise with your audience and give them information that can assist them with various tasks when you generate content for them.
Content also assists you in establishing yourself as an expert in your area. People will believe that you are knowledgeable in your field and, consequently, are more inclined to pick your firm when it comes time to employ a landscaper.
Improve the Load Speed of Your Website to Retain Leads on Your Site
What if I told you that 83% of consumers want your website to launch in three seconds or less? People wish your site to load quickly; optimizing site load speed is a critical component of SEO in the landscaping industry.
Users will not be patient if a website takes too long to load. If your page takes too long to load, your visitors will leave your site and go to a competitor's website instead, which will cost you valuable traffic. You'll see an increase in your bounce rate, which will hurt your ranking and cause you to lose leads to your competitors' websites.
You must evaluate the current load time of your website to avoid an increase in bounce rate. A feature called insights may assist you in determining the current speed at which your site loads. This tool will also offer you information on how to enhance the loading speed of your website.
Citations and Backlinks
To grow your company, you must attract organic visitors, and one method is to establish relationships with reliable and respectable firms. The most effective method of doing this is to exchange backlinks with these organizations.
By establishing positive working relationships with other local companies, you may expand your brand and attract additional customers. In addition to high-quality backlinks, you will need to establish a vital citation for your company and enter an online directory listing.
Related Post