HP LaserJet Pro M15w Smallest Laser Printer Review
Updated On October 5, 2022 | by Austin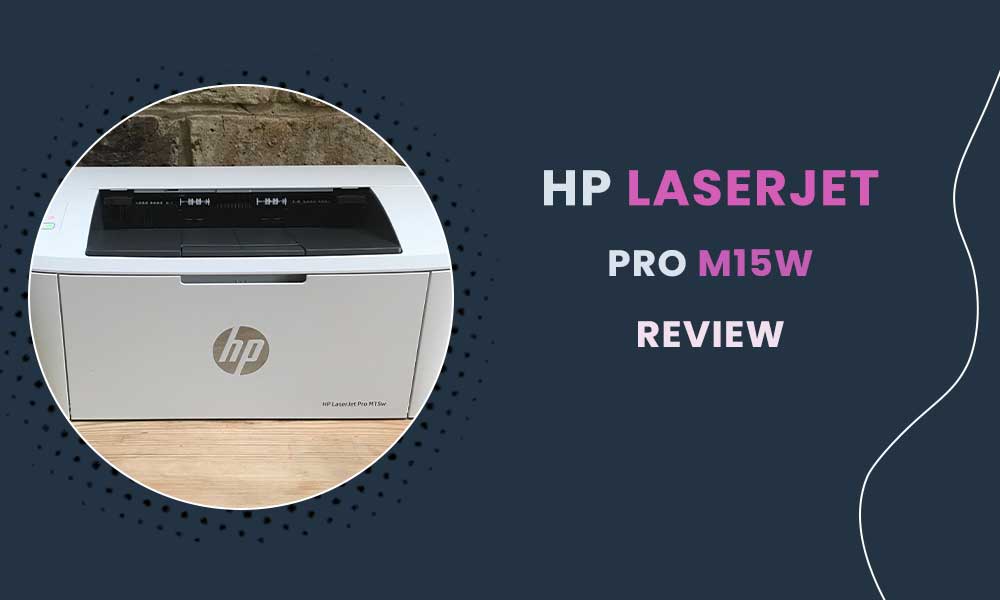 HP LaserJet Pro was the world's smallest laser printer and is likely to remain so. Being as small and inexpensive as an inkjet, yet with all the speed and consistency of a laser, the printer is definitely the ideal home printer.
It is an entry-level personal monochrome for use in bedrooms, home-based offices, student dormitories, and anywhere else where space is limited.
LaserJet Pro is one of the very few laser printers without an Ethernet port. It is WiFi-enabled that connects to a single PC through USB 2.0, to facilitate mobile connectivity with Google Cloud Print, Apple AirPrint, Wi-Fi Direct, Mopria, and HP Smart App.
Along with that the HP LaserJet Pro M15w also saves power when you're not using it as it has the sense to switch itself off. Another valuable feature of M15w is that its boot-up time is quite fast.
One can say that laser printers are more cost-effective than inkjets, and HP LaserJet Pro M15w is likable among those, who work from home, or in a tiny office.
Design:
The M15w is all about the size; at 6.3(High) by 13.6(Wide) by 7.5 (Deep) inches with its trays closed and weighing 8.4 pounds, you can put this printer anywhere you want.
Considering from a hardware standpoint, everything about the HP LaserJet is simple- right down to its three-button control panel i.e., Cancel, Power, and WPS (Wi-Fi Protected Setup) for initializing a one-touch connection to your wireless network. Each of them has a corresponding LED status indicator also.
Talking about its capacity of paper handling then as compared to the Brother HL-L2370DW which holds 251 sheets, it only consists of one 150-sheet tray that folds down from the front of the device. Also, there's no duplex mode, sadly, and no display, but at this reasonable price, it's hard to argue.
Print Quality:
Even with a relatively low resolution of 600 by 600 dpi, its output quality is surprisingly impressive.
Its resolution is high enough for producing good-looking text output- suitable for most business applications.
Also, the printer performs a decent job with graphs, full-page Excel charts, and PowerPoint handouts, too.
Only minor problems, in terms of spacing, fuzziness, or character shape etc.
Related Post