How to Create an Authentic Font That Will Boost Marketing Image
Updated on January 12, 2023 | by Janvi Panthri
Custom logo design & branding are not just an attempt to attract more customers by their business companies. The authenticity of the brand becomes a vital part of the marketing strategy which helps businesses to connect with their customers.
Moreover, if you create your font that is also termed custom typography it holds great power in having an impact on your audiences. It will be an integral part of your branding campaign if you create a unique and authentic font.
Creating a new typeface for your brand is not as easy as it looks or sounds to do. This is the toughest part which needs lots of effort and time to make one. But once created it definitely will pay off in the long term business.
So, if you are looking for some important tips that will help you to create an authentic font then continue reading this article.
Keep It Simple
Simplicity is always beautiful and in this case, the simple and easy font can give your logo a great impact. Make sure you don't over-design the custom typeface; otherwise it will be hard to recognize and read for your users when used on a large scale.
Use the Right Aesthetic Font
How to install fonts? Before starting the process of creating an original typeface, make sure that you know the right font for your logo. A unique and artistic logo font will help to represent the brand name properly and also makes it easy to read as well as recognize.
Make Your Logo Font Unique
There are lots of fonts available online that you can simply download and use within a few minutes without spending too much time or money. But, it is good to be different and original at the same time.
Don't Overdo
There are no hard and fast rules about custom logo fonts that fit every kind of business. But all you need to do is give enough thought to your brand name before making one. You should know well if your brand name suits or not for a designed custom font.
Be Careful to Select from Different Fonts
Whatever typeface you choose make sure to take care of its readability and legibility which is an important aspect of any logo typeface. Also, keep in mind the aesthetic appeal that your font will bring to your brand name. The selected one should be simple and unique to represent your brand name.
Invest for the Right Cool Font
Spending more time and money in creating a new typeface is worth it than spending less and using any common and available font for your logo. Try to invest enough time and money in the right custom font so that it will also bring value to your business after being used.
Find Your Unique Source for Free Fonts
It is not necessary to create the font from scratch. You can opt for free fonts that are available online or you can get commercial fonts too that are easy to use and editable. Whatever you choose, make sure it perfectly matches your brand name.
Avoid Mixing and Matching too Many Fonts
It is good to be creative and different but using too many fonts in your logo design can ruin the entire look your brand will have.
Use the Custom Typeface Responsibly
One of the most important things that you need to take care of when designing a new font for your company's logo is to use it responsibly. Make sure it is legible from a good distance in good font size.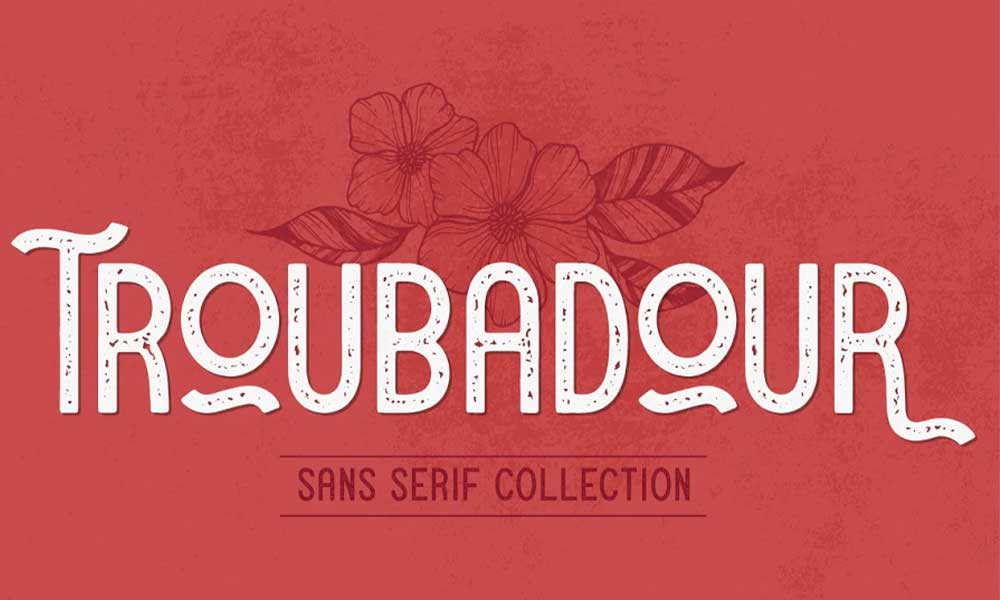 Don't Forget to Refine
One of the most important steps in creating a new typeface that will represent your business name is to refine it again and again until you get what you wanted. Sometimes, this process needs time and persistence but when done right it will surely and perfectly work for you and your brand.
Keep Your Logo Typeface Simple
Although it is important to create an exclusive custom typeface that represents the beauty of your brand name, at the same time avoid overdoing its style. The last thing you want is a complex logo typeface that looks hard to read and understand.
Finalizing is the Key
Finalizing a typeface is the key that you should never overlook. If you do then it can make your work look incomplete and imperfect which will take away all its beauty. So, make sure to give enough time and energy to finalize your logo's custom font design for its perfection.
Creative Market offers a lot of Font bundles that will surely help you in your Marketing Images. Be sure to check it out!
Conclusion
Fonts are a great way to add some personality and style to your marketing campaigns. Fonts come in all shapes and sizes, but not every type of font is appropriate for your business's marketing needs. Some fonts are too casual for formal occasions, while others may be difficult to read when scaled down on the web or printed out in large quantities. With these risks in mind, it's important to choose wisely when picking a typeface for your company logo or slogan!
Next, you may also like to read: Topmost Performs to Utilize a Meme for Marketing Your Business!
Related Post