Epson Expression ET-2550 EcoTank Wireless Review
Updated On November 24, 2023 | by Austin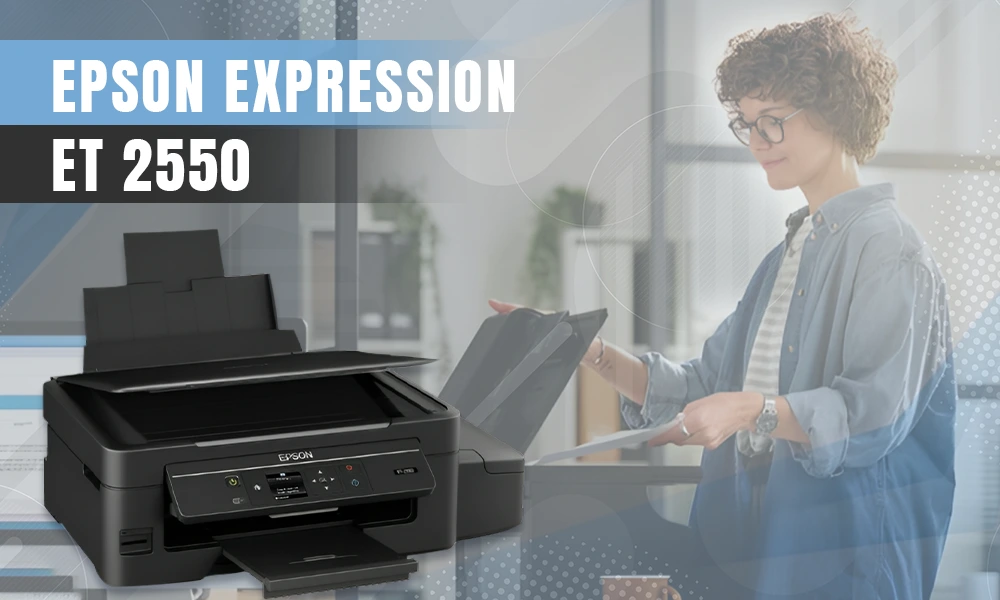 Epson Expression printer is a multifunction printer, copier, and scanner that can hold enough ink to last more than a year without a single refill.
Yes, the EcoTank series comes with a set of ink bottles that offers potential savings over the long-term for its users as they are cheaper than the traditional cartridges that most printers use.
The ET-2550 prints high-quality documents and images at a speed that exceeded our expectations. It connects to a computer through USB 2.0, to a local-area network via Wi-Fi, or makes a direct peer-to-peer connection to a computer/mobile device through Wi-Fi Direct.
It supports printing from the Epson Email Print, Epson Remote Print, and Epson iPrint app for iOS or Android. And, during the process of its setup, the printer gives you the option of having an email address assigned to it so that during the time of printing users can automatically print to the ET-2550 by directly sending it via email.
Design:
The ET-2550 EcoTank houses a tiny, non-touch 1.4-inch color display, along with a home button, a four-way controller, an On-Off button, a Scan button, and a Stop button.
And though the side of the front panel of the printer has a small SD card reader for printing photos & documents directly from an external drive; it lacks a port for a USB thumb drive.
This printer closely looks similar to the Epson Expression XP-320, which comes in the category of a $100 budget inkjet printer with a limited array of features.
The ET-2550 small design doesn't take up too much space in an office, as according to the manufacturers, it measures 6.3(H) by 19.39(W) by 11.8(D) inches when open for printing.
Talking about its paper capacity, it is limited, with a rear feeder that can hold around 100 sheets of plain paper and around 20 sheets of photo paper.
Print Quality:
Its overall output quality is above par than an average inkjet
It provides above-average text quality.
And produces very detailed photos that should please discerning photographers.
Talking about graphics, colors look dull, and some test graphics sometimes shows obvious graininess
Related Post